topic 5291
PLATING NOT ADHERING, NEED HELP QUICK........
(2000)
we specialize in plating on aluminum and have some bumpers that have come into the shop from a 1991 morgan automobile. They appear to be made of aluminum. Upon stripping we found a coating beneath the chrome and nickel that was grey in color and non-conductive this was taken off in a nitric acid tank. After stripping, the bumpers were polished and buffed then followed our usual aluminum process cleaning in a soak cleaner , etching , and zincate (bondal) after removal from the Bondal it is not adhering, we have tried double zincating to no avail. To check our process we plated two more aluminum pieces without any problems. We do not understand why the Bondal is not adhering to the part and what the non-conductive coating was , if you have any suggestions, comments, etc. please feel free to answer
thanks in advance for your help.
Barbey Richardson
- Lyman, South Carolina
---
(2000)
Barbey,
I am sure that you know that the Morgan is a throwback to earlier times in car making. Most still have a wooden frame! The alloy of aluminum should not be supposed to be a common alloy. You didn't mention a copper strike on the Bondal. I would use one with 1/4 to 1/2 oz/gal free Sod.Cyanide. No more. And a pH of 10.5 should work just fine. With that strike and a copper metal of about 2.5 oz/gal, I would try to see if I got a salmon pink strike color. Plate on that with a thicker copper, then the nickel and chrome.
If you still get peeling, examine the underside of the peeling to see if you can tell if all of the copper is coming off. By the way, Bondal is still a premiere process for the plating of aluminum. Double zincate is the only way that I would go. Questions? I would be happy to discuss them with you. Regards,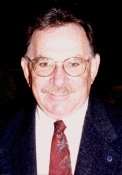 Ed Budman
- Pennsylvania
---
(2000)
Dear Barbey ,
After double zincating a second zincate should be brief, (for 10 to 15 seconds) , give a strike in rochelle copper bath at a very low current density ( 0.2 a /sq.dm ) until the part is fully covered with copper ( time about 15 minutes ) before washing , acid dip ( 10 % sulphuric acid ) , washing and nickel plating
Results will be excellent adhesion.
Good luck and regards
Anil Basrani
- Mumbai, Maharasta , India
---
(2004)
I believe your part was anodized prior plating and your nitric acid didn't strip coating. I suggest to go for anodize stripping before plating. wish good luck.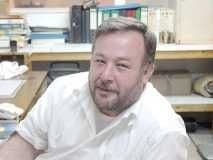 Cair Shishani
aircraft maintenance
- Al Ain, UAE


This public forum has 60,000 threads. If you have a question in mind which seems off topic to this thread, you might prefer to Search the Site