Live! From beautiful Pine Beach New Jersey: Welcome to the world's most popular metal finishing website
topic 5287
Shot peening to achieve compressive stress in chrome plating
A discussion started in 2000 but continuing through 2018
2000
Q. I'd like to have some help with understanding stress in a part area and stress in chromium deposits. Can a part which is shotpeeened to make compressive stress in the part counteract macrocracks in chromium deposit if the compressive stress is higher than tension stress in the chromium deposit.
I think a part with a Rockwell C 55 shall be shot peened with a steel shot with Rockwell C 55 or higher to make the compressive stress to propagate into the part more than that will be if I shot peen with a lower Rockwell C. It is my reasoning the macrocracks arise because when we grind the part and get a temperature over 220 °C the compressive stress arrives. the part we have a problem with is steel with a high hardness. Best regards to you Anders S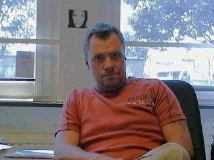 Anders Sundman
3rd Generation in Plating
Consultant - Arvika, Sweden
---
2000
A. As you probably know, a tiny crack in the surface of a part is a stress concentration point, such that cracks propagate (sometimes to failure) in a part with fatigue loading. Shot peening is indeed done both on plated and on unplated parts to compress the skin to mitigate this stress concentration problem.
Sorry, I don't know the exact formulas to use to give a quantitative answer to your question, but in principle you are exactly on track. Regards.
Ted Mooney, P.E.
finishing.com
Pine Beach, New Jersey
Striving to live "Aloha"
---
2000
Q. Hi people.
I like to have more information about this. If it is any problem with the translating to English let me know. Best Regards,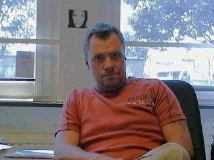 Anders Sundman
, 4th Generation Surface Engineering
Sundman & Nylander AB
Arvika, Sweden
---
2000
A. Dear Anders, If you have a problem with cracks in the chromium after grinding, I would look at the control of the finish of the part before grinding, the pre-cleaning/etch of the steel, the plating bath conditions, and the grinding conditions, I don't see how it is practical to offset a stress in the surface of a part, in anticipation of another stress from the plating. Regards, Tom
Tom Pullizzi
Falls Township, Pennsylvania
---
2000
A. Hi Anders,
All metal has some stress in it. It comes from the manufacture of the part and the follow on operations. Bad design and abuse of the metal leads to stress risers which can lead to microcracking which can lead to cracking and failure. A stress riser is any flaw in the metal that causes an accumulation of stresses in that area. Post plating and post machining heat treatment has been a standard mitigating remedy.
Stress in chrome is always or virtually always compressive. EN on the other hand can be compressive or tensile as can sulfamate nickel. Because chrome is so highly compressively (internal to the coating) stressed, it is actively looking for places to relieve itself. Hello cracking. Micro cracking in chrome is actually beneficial as it is so tiny and so weak that it does not have a significant effect on the base metal. As the cracking becomes larger and larger, it is still attached to the part and attempts to crack the part, which it can succeed in doing in really bad cases. When you machine chrome you are actually relieving some of the stresses and abusive machining can aggravate or increase the stress. Micro cracking that you see after grinding would give some indication of abusive grinding. Pratt and Whitney standard practices manual has pictures of what is acceptable and what is unacceptable as far as the cracking. Basically, it allows some "mudflat" cracking and prohibits linear cracking. Shotpeening appears to do a couple of things. (Very non scientifically) it increases the density of the metal in a very thin layer of the surface making it stronger. It makes that skin compressive which tends to hold any cracking caused by the chrome to that layer rather than letting it migrate into the sub layers of the metal.
The solution to the problem is to maintain plating parameters as closely as possible to the specification you are plating to. Then, the most difficult part is to convince managers and machinists that they should use the proper grinding wheel and operate it at the optimum speed . Cutting depth is very very small and this takes time. This costs money and that makes it very susceptible to cost-cutting stupidity. The cost of machining out all of a bad plate caused by bad grinding and the replate and regrind operation, is far more than a couple of hours longer in the grind operation. As a plater, you also have an opportunity to go to conforming anodes that will put the chrome where it needs to be and not in gross excesses that you get from tank anodes. This will save hours and hours of grind time. Over a period of time you can get the chrome closer and closer to actual size needed. A killer of this is anodes tend to lose their efficiency after several hours of use, which changes the plate rate.
Knowing the reasons of why things work the way they do is nice. The more important thing is to get everybody on the same end of the rope and perform all of the operations to the letter and the intent of the governing specification.
Good luck, because too many managers are too interested in getting one more part out of the shop this accounting period.
James Watts
- Navarre, Florida
---
2000

Thanks Ted, Tom and especially to Jim.
Jim you get the answer I hope to have because what you write down is the same theoretical problem I try to explain to the management at my company.
Best Regards to you gentlemen.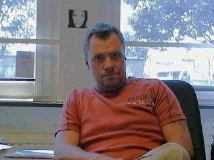 Anders Sundman
, 4th Generation Surface Engineering
Sundman & Nylander AB
Arvika, Sweden
---
---
September 13, 2018
Q. Hi Ted,
James's information on stress in chrome plating includes the statement that compressive stress leads to micro cracking.
This has left me confused as I had always understood the stress within chrome to be tensile. And that this led to the cracking, i.e., the atoms moving apart from each other and creating gaps that became the cracks that we observe.
Compressive stress would not surely lead to cracking in this manner.
I enclose a link to an article to perhaps back this up. I look forward to clarification on this point, and perhaps some learning something that I may have missed that accounts for my confusion.
https://www.researchgate.net/publication/239674960_The_Significance_and_Determination_by_Image_Analysis_of_Microcrack_Density_in_Hard_Chromium_Plating
Thanks and best regards
Mark Lees
Aerospace - A cloudy rock in the irish sea
---
September 2018
A. Hi Mark. My main job here is just to post your comment and any replies it may elicit. I am no hard chrome plater, and am in no position to correct James Watts for what might be erroneous thinking, but may have been only a misprint. I personally suspect the latter. Although Anders is a highly experienced chrome plater, English is his second language, so he might have misunderstood James' terminology as well :-)
But I'd have to agree with you and the article you quoted that the internal stress in the chromium plating layer is tensile.
My presumption, which might be erroneous or only a half-truth, is that the reason landing gear is shot peened is not related to improving the plating, but to insure that the surface of the substrate is in compression. My understanding is that we never rely on the plating to contribute to the structural strength of the component, but we do want the outside surface of the steel itself to be in compression to mitigate propagation of cracks under fatigue loading.
P.S.: Your e-mail address doesn't work; please check it.
Regards,
Ted Mooney, P.E. RET
finishing.com
Pine Beach, New Jersey
Striving to live "Aloha"
---
September 18, 2018
A. Hi Mark,

I did some work a few years ago on a couple of proprietary hard chrome plating solutions to determine the residual stress induced in the surface of the base material and to determine the "as plated" stresses.

My work showed that the "as plated" coatings were highly tensile in nature, which is why the coating micro-cracked.

We were also able to show that the induced tensile stresses in the surface of steels could be very detrimental and could easily lead to early fatigue failures if the effects on the base material were not mitigated (shot peening, or other process able to introduce compressive stresses in the surface of the base material).

I am unable to share the reports this was associated with (don't think the company I was working for would be too happy about it), but I do agree with you that the plated coating will be tensile stressed.
Brian Terry
Aerospace - Yeovil, Somerset, UK


If you have a question in mind which seems off topic, please Search the Site