topic 5250
Low Temp Bake after Electroless Ni
(2000)
I am seeking recommendations on post-plating baking operations for electroless nickel plating on case hardened steel. The plating is on an area that is not case hardened, but is up to 35 HRC. Typical baking temperatures for EN are 200C, but we would prefer not to heat this part above about 150C (300 F). Can we effectively bake out hydrogen at this temp and what time is recommended for 0.0001 to 0.0003 in. of EN over Ni strike. Thanks.
Larry Hanke
Minneapolis, Minnesota
---
(2000)
A long time ago, Enthone gave me a chart with time - temperature trade offs for hardening the EN. Since you are looking for hydrogen de embrittlement bake, and you EN is very thin, it would fall in the category of a reduced temp bake. It has been so long since I have done that, I honestly do not remember the numbers. It seems like we baked for 16 -24 hours at 300F. Getting it into the oven as quickly as possible after plate is the most critical factor. I did not think that 375 F would affect case hardening that much and it surely has minimal effect on RC35.
James Watts
- Navarre, Florida
---
(2000)
Hi Larry.
If you don't like to get a hardener on the part. You can bake the part in 148 C for 24 our.
Regard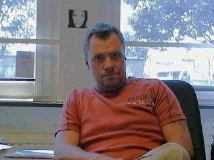 Anders Sundman
3rd Generation in Plating
Consultant - Arvika, Sweden


This public forum has 60,000 threads. If you have a question in mind which seems off topic to this thread, you might prefer to Search the Site