Live! From beautiful Pine Beach New Jersey: Welcome to the world's most popular metal finishing website
topic 5234
Repair of Powdercoat after Welding?
2000
Q. I had to do some welding on a black powder coated bumper. The finish bubbled and burned off in a few small areas at the weld. Is there a reasonable way to cosmetically repair the area? The powder coat seems fairly thick, maybe .040"-.050". Body filler and paint? I mostly want to keep it from rusting and improve the appearance. Thanks
Steve Mulcahey
- California
---
2000
A. Steve, I would recommend you sand/feather any affected areas of "blistering" etc. Depending on the gloss of the powdercoat (hi-gloss, satin, flat ) sand to at least 400 grit for hi-gloss. You can then Bondo [linked by editor to product info at Amazon] or build to level of powder coat thickness. Aerosol paint works very well with powder paints in my experience. Good luck--Bruce
Bruce Volden
- Harrisburg South Dakota
---
---
Welding after powdercoating
2002
Q. We're looking for methods of welding steel products after powdercoating without loss of quality on the powdercoated surface.
Any suggestions?
H.J. van Hes
- Bunschoten, Netherlands
---
2002
A. Hi H.J. please describe more about the surface and type of welding. But normally, you can use a texture powder coating such as ripple or hammer coatings before welding and then after coating and welding, you can hide weld spots with small amounts of air drying liquid paint with the same colour.
Leila Manshoori
- Tehran, Iran
---
---
Hazards of Welding on Powder coating
July 9, 2009
Q. I am welding on parts that are powder coated. I wear a fresh air welding helmet but what are the dangers to people around me?
Philip Jensen
welder - Portland, Oregon
---
July 16, 2009

A. The powder fumes are classified as an respiratory irritant. The greatest danger might be from the applicator who's job you are burning up by welding after he spent his time putting the coating on the part, he might want to put you in the hospital :-)




Sheldon Taylor


supply chain electronics
Wake Forest, North Carolina



---

July 19, 2009

A. Arc flare is a hazard to unshielded eyes, spatter will burn if it falls on unprotected skin and dependent on the powder type (polyester, Epoxy, Polyurethane etc) there could be some small amount of fume.

Geoff Crowley


galvanizing & powder coating shop
Glasgow, Scotland



---

July 20, 2009

A. If the Health and Safety Officer thinks it is necessary for you to wear air supplied head gear, then it follows that persons in close proximity must also be in danger.

Terry Hickling




Birmingham, United Kingdom




---
---
To minimize your searching efforts and to offer multiple viewpoints, we've combined some threads into the dialog you're viewing. Please forgive any resultant repetition or failures of chronological order.
---
---
August 13, 2010
Q. I am designing an exposed structural steel frame for a canopy, approximately 27 feet square. The frame will be constructed entirely from steel tubing (HSS sections). The architect has mentioned using powder coating for weather protection of the structural steel. I assume the coating is applied in shop. The frame will consist of all welded connections and we intend to have shop welded connections as much as possible to reduce to amount of field welding. What will happen to the powder coating at areas of field welded connections and if damaged, what is the correct way to repair the damage to the powder coating?

Thank you,
John Funk
Structural Engineer - Pelham, Alabama, USA


---
August 23, 2010
A. Powder coating on its own will not give good corrosion protection. You'll need more than a single coat, and perhaps even more than that.
Would you for example apply a single coat of gloss enamel paint to this steel and then expect it to last? Of course not.
So don't let someone push you into a cheap spec that won't last.

Ideally you should galvanize then powder coat. Galv for corrosion protection, PC for aesthetics.

If that's not possible, then a second best is a zinc rich primer powder coating with a colour topcoating in powder.

Whichever route you decide, you need to ensure your applicator uses a competent pretreatment system. Powder straight onto unprepared steel won't last, and will not adhere well.

Welding after coating will destroy the coating in the area of the weld and for perhaps half and inch in every direction of the weld.
You can repair this, depending on the original coating system, but the repair will not be as good as the original.
Use a zinc rich paint, 2 coats, then a top coat of alkyd to colour match.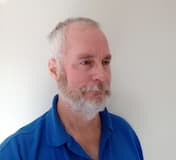 Geoff Crowley
galvanizing & powder coating shop
Glasgow, Scotland
---
---
September 24, 2018
-- this entry appended to this thread by editor in lieu of spawning a duplicative thread
Q. Hey guys,

Thank you for sharing your wealth of knowledge and experience. Currently, I have a steel metal trellis to build on a 6 story building. The engr. calls for it to be weld on site and the arch. calls for it to be powder coated. Is it possible to weld powder coated steel? What do you recommend.

Thanks!
Ahmad Dastagir
Developing - Fremont, California, USA
---
September 2018
A. Hi Ahmad. We added your inquiry to a thread which offers a lot of perspective. Welding will destroy the powder coating near the weld, so it would be best if the engineer agreed to no field welding on this item. Failing that, maybe the architect will agree to the textured powder coating which Leila suggests to minimize any contrast. But some suppliers of powder coating powders will offer liquid touch-ups optimized towards limiting the visibility of the repair.
Regards,
Ted Mooney, P.E. RET
finishing.com
Pine Beach, New Jersey
Striving to live "Aloha"


If you have a question in mind which seems off topic, please Search the Site