60,000 Q&A topics -- Education, Aloha, & Fun
topic 51995
What is Fluorocarbon coating? Fluorocarbon vs. zinc plating for fasteners
A discussion started in 2009 but continuing through 2017
April 27, 2009
Q. We have a customer requiring fluorocarbon coating for a self tapping screw, but I am not sure what is the fluorocarbon coating -- is it a top coating onto zinc plating or nickel plating? Again is it for organic coating just like a Teflon.
Crystal Liu
buyer - China
---
April 27, 2009
A. Hi, Crystal. In my estimation this 'requirement' is too open. Anything from a quick spritz with a $3 rattle can of "teflon spray lubricant", to Halar powder coating might be intended. Someone must write a proper specification, not just throw the parts over the wall :-)
Please do your customer a solid favor and request an AMS, ASTM, or ISO spec for the coating! Thanks.
Regards,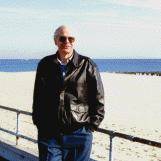 Ted Mooney, P.E.
finishing.com - Pine Beach, New Jersey
Striving to live Aloha
---
December 12, 2011
A. Fluorocarbon Coating (PTFE, Xylan, Teflon, Emralon )
Fluorocarbon Coating is an organic coating consisting of solid lubricant dispersed in an organic binder and dissolved in a specially formulated mixture of solvents. It is also corrosion-resistant due to the use of a thermally cured thermosetting synthetic binding material. When applied to the substrates it resists galling, seizure and fretting and offers corrosion resistance.

Features:
Fluorocarbon Coating has the following characteristics:
- It is a lustrous coating.
- It has excellent adhesion.
- The effective optimum film thickness is 15-25 microns.
- Load bearing capacity: 1000 bar
- Corrosion resistance: Between 100 to 400 hours salt spray (depending upon the thickness) as per ASTM B117
- Working range: 200 °C (continuous), 250 °C short bursts

Fluorocarbon Coating may be applied by dip, spray or any one of the conventional painting methods. Prior surface preparation has a marked bearing upon the quality of Fluorocarbon Coating. Fluorocarbon Coating can be given on any metal or alloy surface, which can be suitably pretreated by phosphating, blasting, anodizing or Soft Nitriding/Nitrocarburising.
Advantages:
Fluorocarbon Coating performs well under a number of extreme environmental conditions. Its lubricating ability from room temperature up to 200 °C in air and even higher temperatures in non-oxidizing atmospheres makes it attractive for aerospace applications. Fluorocarbon Coating is administered in machine parts exposed to corrosion and where lubrication is needed. For example,
- Parts working in corrosive atmosphere
- Where operating pressure exceeds the load bearing capacity of ordinary oils and greases
- Where clean operation is desired - such as textile or pharmaceutical industries.
- Where easy release is desired such as in nuts, screws, etc. (as dust and debris do not adhere to the coated surface of PTFE as in the case of oil and grease)

Applications
- Sliding surfaces like cams, gears, bushes, wire ropes, chains, cutting tools, roller bearings
- Agricultural implements like mowers and door hinges.
Muhamad Naser
heavy industry - cilegon, Banten, Indonesia
---

Thanks very much Muhamad -- very knowledgable exposition about this coating! For balance, though, can you or another reader please offer us a list of the limitations of the coating? Everything has plusses & minuses, and this technical site serves our readers best when the dialog is more in the style of defending a theses than in the style of a sales brochure :-)
Regards,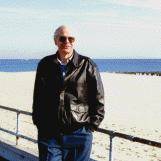 Ted Mooney, P.E.
finishing.com - Pine Beach, New Jersey
Striving to live Aloha
---
---
To minimize search efforts and to offer multiple viewpoints, we combined previously separate threads onto this page. Please forgive any resultant repetition, failures of chronological order, or what may look like readers disrespecting previous responses -- those other responses may not have been on the page at the time :-)
---
---
2003
-- this entry appended to this thread by editor in lieu of spawning a duplicative thread
Q. If possible to answer briefly, what is the difference between Yellow Zinc Coated Fasteners and Fluorocarbon Coated SC-1 Fasteners? Also, which is a preferred and/or better application when used in a drinking water pumphouse installation?
Thank you!
Mark Williams
Mechanical Contractor - Buffalo, New York, USA
---
2003
A. I don't have much experience with Fluorocarbon coatings, however you definitely do not want to use yellow zinc for drinking water. The "yellow" is Hexavalent Chromium, which causes cancer. Think Erin Brockovich [affil. link to Amazon].

David J. Wolf
Medina, Ohio
----
Ed. note: David's response is from 2003 and most chromate conversion coatings today are trivalent chromium, not the hexavalent chromium of those days.
---
2006
A. Assuming the application is not in actual contact with the drinking water, either could be used. Zinc plating is significantly thinner (say 0.0002" vs. 0.0008") and metallic, so it would be more suitable to critical tolerances like small machine screws. Also the zinc plating would provide sacrificial protection to the hardware. So, in an application which scratches or gouges the coating, zinc plating might protect better, but I think fluoropolymer coated fasteners would outlast zinc plated ones in most applications. Good luck.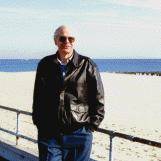 Ted Mooney, P.E.
finishing.com - Pine Beach, New Jersey
Striving to live Aloha
---
---
October 10, 2017
Q. Respected sir,
I am student of AIT Pune. I am pursuing my PG in Mechanical (Design) engineering.I am thinking to do my project in friction and wear testing of metal with fluorocarbon coating. Regarding that I need your help.
akash bodhale
AIT pune - pune, maharashtra, india
---
October 2017
A. Hi Akash. Good luck. When you come up with specific questions (more words in the question than you want in the answer), please pose them and I'm sure you'll get help! Our readers rarely help in the planning of a thesis though -- it's very hard for them to understand the big picture of your education. Best of luck, and get back to us.
Regards,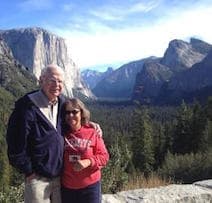 Ted Mooney, P.E. RET
finishing.com - Pine Beach, New Jersey
Aloha -- an idea worth spreading
---
---
November 27, 2017
Q. Hi all.

I have some signs with Fluorocarbon painted surface on alloy composite panels. I'm struggling to get stains from water running down the front for two years. I'm told you have to be extra careful when try to get this off -- any suggestion would be great. Thank you
Graham meiikle
- Napier New Zealand