Live! From beautiful Pine Beach New Jersey: Welcome to the world's most popular metal finishing website
topic 51933
Rare 1935 magnesium Bugatti needs Bright, Silvery Finish!
A discussion started in 2009 but continuing through 2017
April 20, 2009
Q. This extremely rare car was shown only once at the October, 1935, Paris Auto Salon, with its riveted "Elektron" magnesium body ... the Type 57S "Torpedo Competition." It was to be Bugatti's sports racing car, and introduced a new shorter and lower chassis with a super-light-weight body. However, the car was not sold at the show, so it was taken back to the factory and its engine taken out and its body apparently destroyed at some time in the future for unknown reasons.
It's unique curving chassis was sold only in the 1960's when the Bugatti factory was closing, to a man in France whom I bought it from in 1981. It has not been back together until now, almost 75 years later, because its true history was unknown by me until recently when two books on Bugatti were published containing research from old factory records describing this car. I am now confident enough to recreate it's unique body from its original factory drawings and period photos. However, it is important to me that it's magnesium body be expressive of this unique lightweight material, so I would like to show it in a polished condition, but I know of the immediate oxidation properties of polished magnesium, so am looking for a "bright, silvery" protective surface treatment, as was described in the Dow Chemical book "Magnesium Finishing" in 1952 as "DOW 15".
Ideally, the process I use would have been available in 1935, but not necessarily so. Does anyone still do DOW 15, or is there a better alternative available now for this metallic clear-anodize type look on magnesium? I expect that this long-lost automobile will get much worldwide publicity when it is finished, and I would be happy to acknowledge any help that I can get for this unique finishing problem, as I will also do for the Magnesium Elektron company who has helped me with material questions and needs.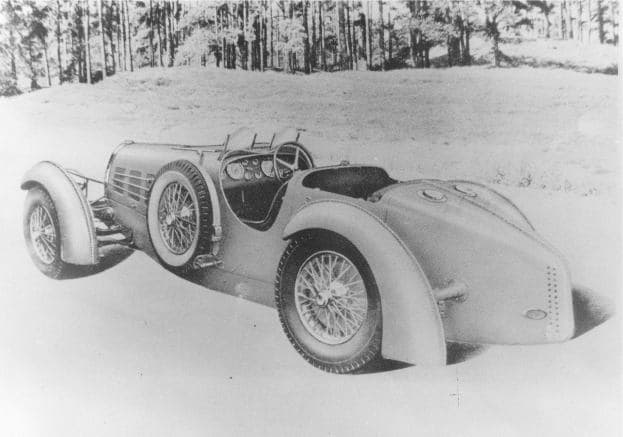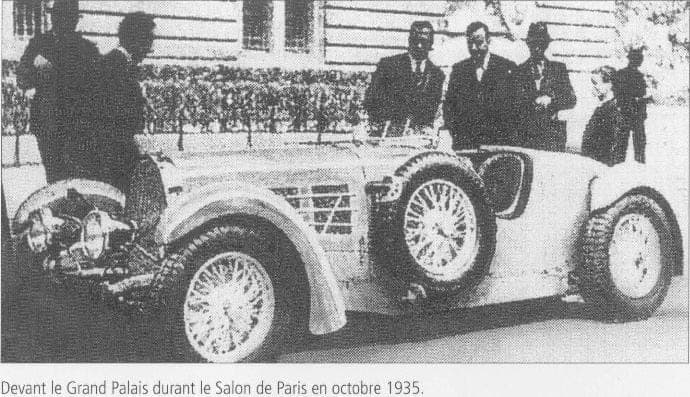 Please note on the attached 1936 English Bugatti Owner's Club publication, 'Bugantics', the captions under both photos [1, 2], use the description..."Electron body". Other publications of the time spelled the word as Elektron, or Duraluminum. The current Magnesium Elektron company says that they started marketing magnesium alloys in 1936, and I believe that this car was the very first use of their material, as shown in October, 1935 at the Paris Auto Salon. We don't know how the magnesium body on the car was finished, since we only have black and white photos of the car. One reason that the body may have been taken off and later destroyed could have been that the Bugatti factory found that quick oxidation of the surface turned it into an unsightly finish, or if they tried to paint it without priming it with a proper treatment (probably not yet available at the time), that the paint soon peeled off.
Jim Hull
MIT-educated Architect and furniture designer/manufacturer who is a vintage automobile collector - Los Angeles, California
---
April 23, 2009
A. Very few companies do the Dow 15 process anymore. EPA put a hurt on it and the amount of call for it dropped.

A word of caution, it takes a lot to get that alloy to burn, but if it is a high Mg aluminum alloy, only a purple K extinguisher will put out the fire.

You must really enjoy tough challenges. Good luck.
James Watts
- Navarre, Florida
---
April 24, 2009
A. That is a job for professional metal conservator -- not for restorer or plater. Try AIC website (American Institute for Conservation of historic and artistic works) -- there you can find list of certified metal conservators. Hope it helps and good luck!
Goran Budija
- Zagreb, Croatia
---
April 30, 2009
A. Are you certain the original body was actually magnesium alloy? Duraluminum is an aluminum alloy with only a tiny bit of magnesium, and was readily available in 1935.

https://en.wikipedia.org/wiki/Duralumin

Elktron, however is a magnesium alloy, possibly available in 1935, although the Magnesium Elektron Company states it was first produced in 1936.

http://www.magnesium-elektron.com/

If magnesium was used in 1935, it would certainly have been riveted together, not welded. However IIRC, and I'm no Bugatti expert, Bugatti built riveted aluminum cars about that time, so riveting would not be proof that the body was magnesium.

And examination of the riveting used, if photo quality is good enough, might be instructive. I do remember that the Gurney/Weslake Eagle F1 cars of the late 1960's were riveted aluminum except for one magnesium car, and it was found by them that magnesium required twice as many rivets as aluminum.

Gurney considered the magnesium car so unsafe from a fire that even though he won on the fast Spa course, he drove without safety belts, preferring to be thrown from the car in case of a crash. At least that is what he claims.

I would also point out that forming magnesium sheet is usually done at elevated temperature, since it is brittle at ambient temperature. The complex body panels would be extremely difficult to hand beat and roll cold.

Bare magnesium sheet and bare aluminum sheet are virtually identical visually.

Considering the above, and with no offense intended, but ... other than Bugatti's claim that the bodywork was magnesium, is there any other evidence?
As for preserving a bright polished finish on magnesium:

Yes, Dow 15 is still performed by a few shops, especially those specializing in aerospace components. A Google search "Magnesium Dow 15" will turn some up.

However I do not think it will accomplish your goal. Dow 15 is a chromate process and will leave a yellow/brown colored film.

In addition, Dow 15 and all other chemical/electrochemical surface treatments will make the welds visible, no matter how carefully the surface is polished and buffed beforehand.

The best I can suggest is an automotive clear coat, applied directly over a scrupulously clean surface. Applied carefully and at minimum thickness, it would be all but invisible, and would, I think, last for many years of indoor use.

The other possibility would be a silicone metal polish, hand applied as necessary, perhaps every few months.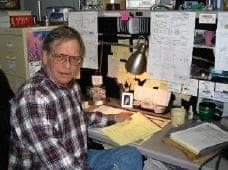 Jeffrey Holmes, CEF
Spartanburg, South Carolina
---
May 4, 2009
A. Why not a simple anodise? Magnesium and many of its alloys anodise well tho' it would be wise to run a small trial before committing a complete body shell.

Another possibility would be clear electrophoretic lacquer. It is extremely tough.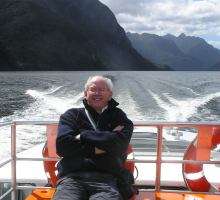 Geoff Smith
Hampshire, England
---
May 4, 2009
A. One problem with magnesium that has been touched on but not really addressed is the fastening. There must be some manner of attaching the panels together and to the frame. How do you intend to do that? Whether you bolt or rivet has little impact on the corrosion that will occur. There is a committee in USCAR discussing this very problem currently. Magnesium being a very active metal will create a bimetallic cell and corrode at a very high rate with virtually any steel fastener, regardless of the fastener finish used. This is why USCAR is investigating aluminum fasteners and adhesives to join magnesium materials.
David J. Wolf




Medina, Ohio
---
May 11, 2009
A. I did a bit of further research on the Bugatti riveted aluminum cars. Three of them still exist, and they are definitely aluminum bodies. At the time Bugatti called them "Elektron".

I'm sure you'll recognize the Ralph Lauren Bugatti type 57SC Elektron.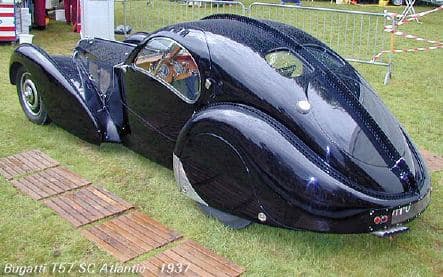 I know you're well into having a magnesium body built. I'd like to think you're recreating a truly unique car, but I fear not.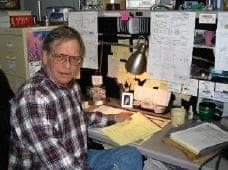 Jeffrey Holmes, CEF
Spartanburg,
South Carolina
---
---
October 23, 2016

After just happening to re-visit this page (which I found by chance on GOOGLE), and having seen many of your responses for the first time since they were written in 2009, I apologize for not replying sooner regarding my question of needing a clear chemical conversion process for magnesium, which could have been used in the 1930's. However, at that time I was crazed with deadlines on the finishing of the magnesium body of my 1935 Bugatti Type 57SC COMPETITION "Electron" Torpedo, and finally hit on the appropriate answer!
By a strange quirk of fate, I met Mark Dye of EMI Quality Plating Service in Evansville, Indiana, who happened to also be a fellow vintage race-car aficionado, and who was willing to work with a nutty designer-engineer-racer-restorer! With his knowledge of a process developed in the 1930's in Germany for the Electroless Nickel Plating of Magnesium, we were able to solve all my problems of potential corrosion (even those involving rivets and bolts---by pre-drilling every hole before the plating process for these thousands of fasteners---to protect against electrolysis even on the inside edges of the holes!
I've now been able to drive this car since finishing it in 2013, under wet weather conditions on vintage car Rallies through the mountains of Scotland, Japan, Switzerland, and Colorado in the USA! (But only because of an extremely understanding wife who doesn't mind getting wet and cold driving in an open Bugatti at speeds of sometimes 100+ mph!)
Thanks again for all of your suggestions...and by the way, in the process of researching this project, I was finally able to prove without a doubt that it was, indeed, magnesium that was used on the few "Electron" Competition Bugattis in the 1930's...but that's a long and complicated story for another time!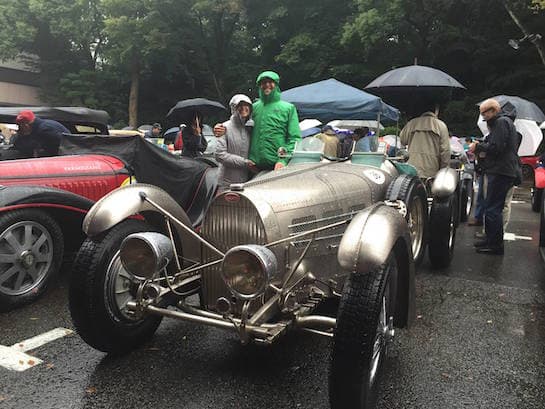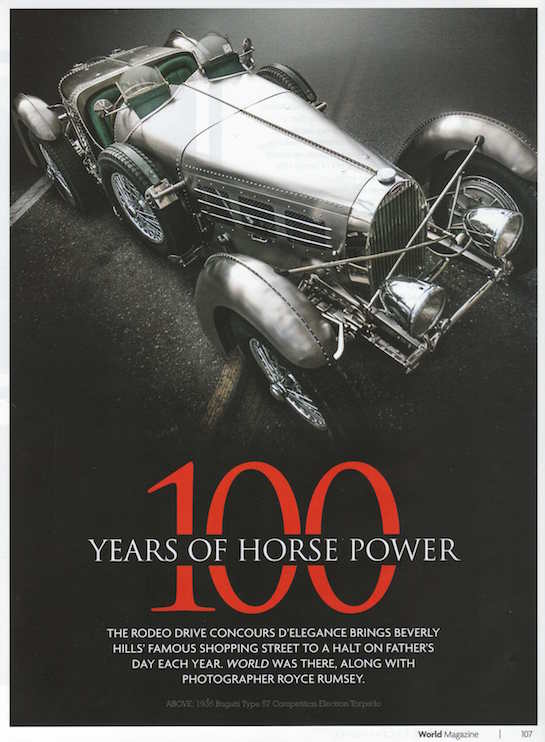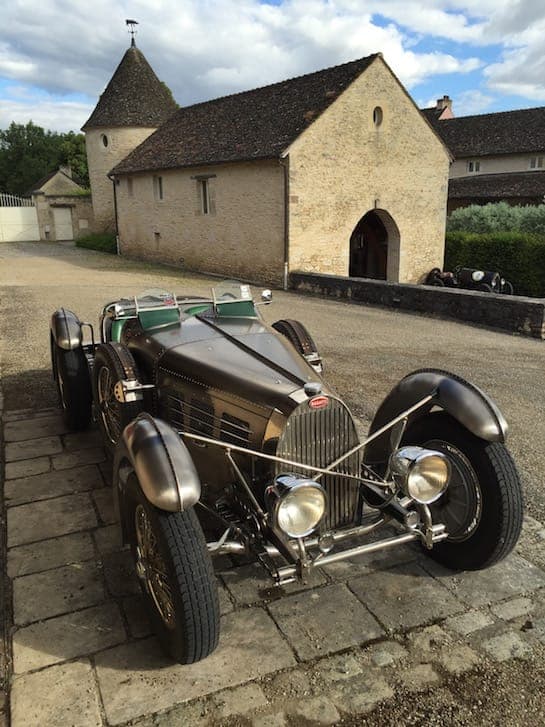 JIM HULL
[returning]
Retired Architect, Furniture Mfg'r, & classic automobile Racer, restorer, and collector. - Malibu, California, USA
---
October 27, 2016
A. Hi Jim
Given the date and highest available technology of your car it is almost certain that the name derives from the metal elektron alloy. there is an unusually good article at en.wikipedia.org/wiki/Elektron_(alloy) =>
Elektron refers to a range of Mg/Al alloys.

The Magnesium Elektron company has changed ownership several times =>
but the current owners may still have records of the particular alloy used on the car. I would be surprised if they were not delighted to be associated with this wonderful car.

On the question of anti-corrosion jointing compounds, the aircraft industry uses barium chromate paste such as Duralac (there may be others)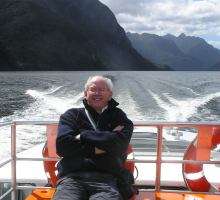 Geoff Smith
Hampshire,
England
---
October 27, 2016

Thank you, Geoff Smith, for your information on materials used in joining magnesium in the aircraft industry.
Regarding the UK company Magnesium Elektron, Ltd, I did work very closely with Dr. Bruce Davis their chief Metalurgist and now their V.P. of research and development. He was very helpful over the many years that it took us to get this project completed, and even supplied the correct alloy which would have been the same as they produced in 1935! And, I am lucky that his office is in the U.S., as well as where they warehouse magnesium sheet.

If you ever get to California, I'll have to give you a ride in this amazing automobile...but I may be bringing it to your country next year at Goodwood, where I hope to race it up their hillclimb course! Stay tuned...
JIM
JIM HULL
[returning]
- Malibu, California, USA
---
October 30, 2016

Hi Jim
Thanks for the generous offer - I will not have to be invited twice!
I live only a short distance from Goodwood and tickets for next year went on sale yesterday. Let me know if you are coming and which day. I would offer to show you some of the local attractions but we have nothing to beat your car.
Geoff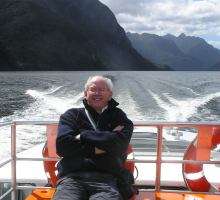 Geoff Smith
Hampshire, England
---
---
November 15, 2017
!! Jim,
we hope to see you, your wife and the Bugatti at the International Magnesium Association conference in New Orleans in 2018!
Eric Nyberg
, Director of Programmes
Research Metallurgist, Brunel University London - Uxbridge, London, UK
---
November 17, 2017

Hi Eric Nyberg,
Thanks for your kind thought of my wife and I attending the Int'l Magnesium Association Conference with our "Electron" Bugatti in 2018! However, our Bugatti is currently in Europe, where we have been using it for the last several years on many Rallies in Scotland, Switzerland, France, Italy (Sardinia), Spain, and 2018 in Portugal.

I doubt that we will be able to attend, but what are the dates of your Conference?
Thanks!
JIM HULL
- MALIBU, CALIFORNIA, USA


If you have a question in mind which seems off topic, please Search the Site