60,000 Q&A topics -- Education, Aloha, & Fun
topic 51818
Powder Coating Over Zinc Plating
2002
Q. My question is related to powder coating of electroplated zinc (cold galvanizing). Please refer to corrosive marine environment compared to non-aggressive environment.
1. The electroplated zinc is treated by nitric acid and chromate passivation. Can we powder paint directly on the chromate passivation?
2. What is the recommended surface preparation for powder coating of electroplated zinc for high corrosion resistance?
3. Will you recommend not to perform chromate passivation with the zinc electroplating process for parts to be powder coated?
Thank you for your response.
Ami Markfeld
- Tel Aviv, Israel
---
A. Hi, Ami. Just to resolve semantic issues first, so we don't confuse each other: over here I've never heard anyone call zinc electroplating "cold galvanizing" -- we call zinc-rich paints cold galvanizing.
1. Yes, you powder coat directly on the chromate conversion coating, although today's trivalent conversion coatings tend to be proprietary, and differ from each other, and adhesion may be better on some than on others.
2. Same as #1
3. No, the chromate conversion coating is required; although it is possible to do a zinc phosphatization on the zinc in lieu of a chromate conversion coating, it's not very common.
Good luck.
Regards,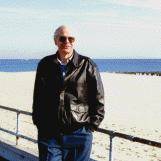 Ted Mooney, P.E.
finishing.com - Pine Beach, New Jersey
Striving to live Aloha
---
---
2006
Q. I am currently reviewing a project where a mild steel substrate is plated in a zinc cyanide solution and, following that, zinc phosphate coating. I am just curious whether any zinc phosphate would actually be found on the plated substrate. Would this double zinc coating provide any significant improvement against corrosion?

The substrate is finally powder coated with PE for exterior use. If the zinc phosphate coating was not present, would powder coating work well with a plated surface?
Kenny Loh
Researcher - Selangor, Malaysia
---
A. Your "double zinc process" of zinc coating followed by zinc phosphatization is very widely practiced when the zinc is applied by hot-dip galvanization. It is probably doable on electroplated zinc but I am not aware of shops that actually do it, Kenny. The more common approach is to zinc plate and chromate conversion coat the article before powder coating.
The primary reason for doing either is to improve the adhesion of the powder coating onto the zinc plating. Good luck.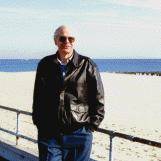 Ted Mooney, P.E.
finishing.com - Pine Beach, New Jersey
Striving to live Aloha
---
---
April 6, 2009
Q. I am having an issue with powder coating over zinc plating. We had to not clear coat the zinc. Then the powder sticks with no problem. Is this normal? What is the purpose of the clear coat in the Zinc plating process?
Charlie Shaffer
OEM - Normal, Illinois
---
April 9, 2009
A. Hi, Charlie. The term "clear coat" doesn't have a specific meaning in this context, and is confusing me. Perhaps you are referring to either a trivalent chromate conversion coating or a trivalent chromate conversion coating followed by a proprietary topcoat?
Regards,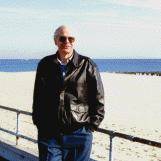 Ted Mooney, P.E.
finishing.com - Pine Beach, New Jersey
Striving to live Aloha
---
April 20, 2009
Q. This is a trivalent part that is clear. We had previously E-coated black over the plated part I was told had been clear coated with no adhesion issue.

We needed to change the color to silver and could only find a powder coater with the silver color we wanted. The initial samples failed on adhesion with the powder over the clear trivalent. When we removed the clear coating the adhesion was good.

The plater was not familiar with this issue.

The powder coater was only after the initial failure.

My question is what is this clear coat for?

I am reading that it is for UV and corrosion protection.

I am looking for more information.

How much corrosion protection am I loosing?

The plater is no help.
Charlie Shaffer
- Normal, Illinois
---
April 23, 2009
A. Try not to get frustrated but your terminology is still a little fuzzy. I've never heard of anyone clear coating over plated material as a separate operation unless it is spec'd that way. If the plated material is supposed to have a clear coat applied, then the applicators of the clear coat WILL be able to tell you what it is and why it is there. No exceptions.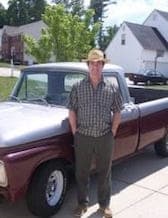 Sheldon Taylor
supply chain electronics
Wake Forest, North Carolina
---
---
Pretreating zinc plated parts for powder coating
January 30, 2012
Q. I have a few parts where finishing process is zinc plate and epoxy powder coating.
Please suggest the method of pre-treatment after zinc plating prior to powder coating for getting best adhesion results.
Abhay Kulkarni
- Pune, INDIA
---
February 1, 2012
A. Degrease with hot NaOH solution, then rinse in 2 rinse tanks, then weak acid etch (phosphoric perhaps), then 2 more rinses, then phosphate/chromate/or which you choose, then 2 more rinses, last being demin.
active ingredient:
zinc phosphate, chromate or non-chromate equivalent.

Then dry at >100 °C <180 °C, cool and spray powder.

Much less and you risk lacking adhesion.

Geoff Crowley
Crithwood Ltd.

Westfield, Scotland, UK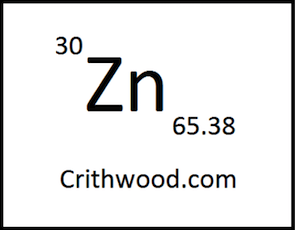 ---
---
February 17, 2010
Q. Same situation as Charlie Shaffer. His post on April 20 seems to be identical to what we see. We are a custom sheetmetal fabricator that manufactures various chassis's for customers in the medical and electronics industries.
We are having Powder Coat adhesion issues with our Cold Rolled Steel parts that get plated to the following spec: Zinc Plate per ASTM B633 [affil. link to spec at Techstreet] , Service Condition SC-1, Corrosion Resistance Type V (Clear Trivalent).

Summarized Finishing Process:
We send out out parts to get Zinc Plated with the Clear Trivalent and returned to us. We then have to mask certain areas so that we can apply EMI Gaskets or just for Customers aesthetics and powder coat. Powder coat temp curing is approx. 400 °F and we think this is partly to blame. Have tried many things including scuffing off the chromate where the powder is to be applied but this is not working on intricate parts where scuffing can't be done effectively.

Question is: Is there anyone that has similar issues and if one has figured out a way to both Zinc Plate with Clear Trivalent Chromate and get powder coat to adhere?

Regards,
Jim Guzzetti
- Massachusetts
---
February 18, 2010
A. Hi, Jim. You're not going to like this answer, so please don't shoot the messenger. In the old days of hexavalent chromates, one brand was pretty much the same thing as another even if from different vendors. The trivalent chromates in those days were grossly inferior in corrosion resistance (a few hours salt spray resistance instead of a couple of hundred) and were almost never used.
To achieve RoHS-mandated freedom from hexavalent chromate with acceptable corrosion resistance, different vendors took completely different approaches to developing modern trivalent chromating systems. So today's trivalent chromates are radically different one from the other. Some are thin-film, some are thick-film, some are without post-treat topcoats, some use one type of top coat, some use other topcoats. The problem is that "trivalent chromate" today is not one particular process -- rather, it's any process that meets salt-spray requirements. Paint/powder adhesion wasn't the main priority for the vendors, only corrosion resistance was. So some happen to offer good adhesion of paint or powder coat, and some offer very poor adhesion.
You are probably going to have to go to a different plating shop which uses a different chromating process, or get your plating shop to change the trivalent chromate process they are using. We can't recommend specific brands, but we can say that some trivalent chromating systems exhibit much better paint/powder adhesion than others.
Regards,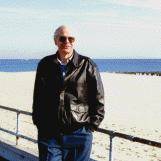 Ted Mooney, P.E.
finishing.com - Pine Beach, New Jersey
Striving to live Aloha
---
---
Can we powder coat, then machine some areas, then zinc plate the machined area?
June 20, 2012
Q. I would like to know if a ductile iron casting that has been powder coated or e-coated, then partially machined, can then be zinc trivalent plated. Will the painted surface be damaged during the acid wash cycle of the plating process and will the machined surfaces get plated?
Larry Hester
Transportation - Dayton, Ohio, US
---
June 20, 2012
A. Hi Larry.
It's not as easy as falling off a log, but it is very possible. I have seen the process sequence you have described, except with chrome plating rather than zinc plating. You need a good acid and alkali resistant powder coating.
Another thing to watch for is nodules or "trees" forming on sharp corners of the powder coated area if the powder is thin and has a pinhole in that area. But, overall, yes, doing the powder coating before the plating may well work better than doing the plating first. Good luck.
Regards,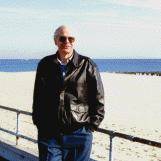 Ted Mooney, P.E.
finishing.com - Pine Beach, New Jersey
Striving to live Aloha
---
---
April 19, 2013
Hi Reader,
I'm working in one of medical equipment mfg. companies.

Q1. What does the below sentence exactly say?
"zinc plating with non cyanide trivalent blue passivation with thick 8 to 12 microns". material CRCA."
Q2. What is the need of plating process when powder coating? I would like to have clarity over plating.
Avinash Benni
- Bangalore, Karnataka, India
---
April 22, 2013
A. Hi. The quoted sentence is somewhat awkwardly worded; it is the zinc plating that is 8 to 12 microns thick, and which is non-cyanide. This spec calls for zinc plating of 8 to 12 microns thickness, plated from a non-cyanide zinc plating bath, followed by a [RoHS-compliant] trivalent chromate conversion coating which is blue in color, on Cold Rolled Close Annealed steel material.
An underlayer of zinc plating can provide cathodic corrosion protection, especially in the event of a scratch or pinhole in the powder coating.
Regards,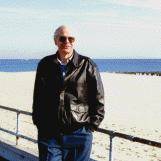 Ted Mooney, P.E.
finishing.com - Pine Beach, New Jersey
Striving to live Aloha
---
May 23, 2014

TED, thank you very much for you response.......
Avinash Benni
Medical - Bangalore,Karnataka & India
---
---
Stripping powder coating without damaging underlying zinc plating
December 23, 2013
I have some zinc-plated parts with an adhesion problem regarding the powder coating-some of it comes off after cross-hatch test. We believe this to be a wash issue. My question is as follows: does anybody out there know of a good way to remove the powder coating without damaging the zinc-plating? My initial presumption is "no". We obviously have to re-work the discrepant parts, but were looking for an economical solution.

Thank you in advance for your assistance!
Kevin Schillinger
- Aurora, Missouri USA
---
January 10, 2014

A. Hi Kevin,

You should look at plastic media blasting. With the right grade of plastic and the right settings on the blasting equipment you should be able to remove the powder coating without damaging the zinc plating, especially if there are adhesion issues with the coating.

Brian Terry




Aerospace - Yeovil, Somerset, UK





---

January 10, 2014

A. Methylene Chloride.
Nasty Stuff but highly effective.
Follow all safety procedures.
Hope this helps.
Regards,
Bill

William Doherty




Trainer - Salamander Bay, Australia




---
---
Powder coating onto zinc-iron plating
November 10, 2020
Q. Hello

Can someone tell me which primer is best to use on zinc iron. I want to powdercoat a zinc iron handle and need to know which primer is best to help make the powder coat stick and not chip off.
thank you so much
Gen
Genevieve Clarke
- London, Uk
---
November 2020
A. Hi Genevieve. Although I am not actually familiar with any shops who do powder coating on top of zinc-iron plating, I would think that it should be done the same way as powder coating on zinc plating, i.e., after a thin chromate conversion coating. I am not an expert in primers for powder coating, but many people feel that you should not use wet paints as primers for powder coating.
Luck & Regards,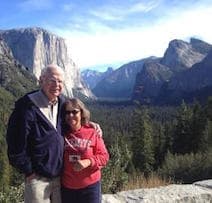 Ted Mooney, P.E. RET
finishing.com - Pine Beach, New Jersey
Aloha -- an idea worth spreading