World's #1 finishing resource since 1989
No login needed: Chime right in
topic 58918
Rectifier needs for large scale type II anodizing
September 25, 2012
Q. A few associates of mine and myself are researching the possibility of getting into large scale industrial anodizing. I myself am a novice in the anodizing world so I apologize for my lack of knowledge.

My question, from what I can tell from a little research does not have a straight forward answer. So if someone would help me in the right direction I would very much appreciate it. We plan to have some sizeable tanks manufactured for our purposes. about 240"L x 48"W x 72"D with the intentions of packing anywhere between 10 to 20 18 ft by 6 in pieces at a time to be anodized. My question to all you knowledgeable anodizers out there what size rectifier would be needed for a process like that? Any information would be helpful.

Also, I know cooling is going to be most my battle, but rectifier size is where I am at a loss. I'm just looking for some idea before I call a rep from a major company.
Josh Price
- Atlanta, Georgia, USA
---
September 25, 2012
A. Hi Josh. It will probably be closer to 10 pieces than 20 if you figure two 54" high rows, with gaps between the 6" high pieces.
You should probably figure 18 volts and 18 amps per square foot for the rectifier sizing.
Regards,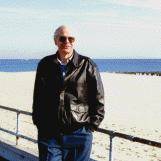 Ted Mooney, P.E.
Striving to live Aloha
finishing.com - Pine Beach, New Jersey
---
September 26, 2012
Ted,

Thank you for your response. You are absolutely right, I should have figured 10 pieces. Figuring for 18 amps per square foot helps a lot, thank you again.

Q. I have a related question, and once again excuse my lack of knowledge. The pieces I have in mind look like this ] pretty much bracket shaped with the top and bottom "legs" being 2" and the longer part being 6" roughly by 20 feet long. When dipping say 10 of these I know you should hang them either like [ or with the opening opened up to prevent bubbles forming as they would if the piece opened down. (hopefully that's not confusing).

My question is if dipped with opening up will the inner sides of the piece be less anodized than the outer sides? Or is that insignificant because the piece is positively charged so the reaction is attracted all over the piece?

Also if the insides of the piece will be equally coated is it possible to keep uniform quality dipping two parallel racks simultaneously?

That is a lot of questions, any response would be helpful.

Thank you
Josh Price
- Atlanta, Georgia, USA
---
September , 2012
A. Hi Josh.
I would rack them like this --
]
[
]
[
]
[
Anodizing is an insulating coating which therefore tends to be rather uniform.
But people with no anodizing experience trying to design an anodizing installation would be a serious mistake. You should retain an anodizing consultant, and the sooner the better because the most important decisions are made early on. I did plating and anodizing line installation consulting for over 30 years and in many cases I felt more like a damage-control specialist than a designer because people had traveled a path of no return for too long before seeking help :-)
Good luck,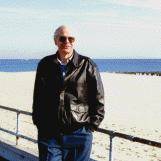 Ted Mooney, P.E.
Striving to live Aloha
finishing.com - Pine Beach, New Jersey
---
September 28, 2012
Q. Ted

Thank you again for your quick response, and great advise. Since we are walking in unknown territory we are definitely planning on contacting a consultant in the very near future. The questions I have posted are for a vague understanding, and I really appreciate your help.

I was also wondering with, with all of your consulting experience do you have any suggestions on who or what firm you would lean toward if you we're to contact a consultant?

Thank you
Josh Price
- Atlanta, Georgia, USA
---
September 28, 2012
A. Hi Josh. Advertiser support is what makes this site possible, and we have world-class anodizing consultants listed in our Consultants Directory.
Regards,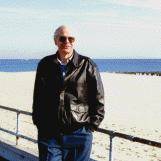 Ted Mooney, P.E.
Striving to live Aloha
finishing.com - Pine Beach, New Jersey