World's most popular finishing site / Internet's friendliest corner
topic 51678
Manganese Phosphating on Cast Iron Components
A discussion started in 2009 but continuing through 2019
March 24, 2009
Q. Sir,
We are not professional platers but have a machine shop. We are trying to phosphate some of our Cast Iron components, viz. Manganese Phosphating to get a jet black coating on the same. We tried blackening of the same components but the vendors here in India could not overcome the redish tinge colour on the blackened surface of our castings.
While doing the process of Manganese Phosphating we are facing two problems.
1) The black colour deposited on the component does not adhere perfectly to the part. If we rub it with our hand , they become black as the colour is rubbed on our hands.
2) The black colour of phosphating is slightly like dark grey type and not jet black.
Can you suggest any solution.
As we are not professional platers we are doing all this process in a S.S. bucket , consulting our local chemical supplier of phosphating compound.
After phosphating , is it necessary to apply oil on the phosphated surface and does it have any relation with adhesion of the deposit on the part.
With Regards,
Ashwin Kalyankar
- Kolhapur, INDIA
---
April 22, 2009
A. Dear Ashwin,
Do you need Manganese phosphate coat only for look? The colour will range fm grey to black, but you can not control it. If at all you are doing it for aesthetics, please try zinc black.
Sudhanshu Shevade
- Aurangabad, MS, India
---
---
March 28, 2019
Q. Facing issue of rust formation in Grey Cast Iron parts with internal cavities after Mn Phosphate and Waxing. Rust formation takes place after one week with white and then converts to red rust as no. of days increase.
Suggest to resolve the issue.
Kapil Bhardwaj
- new delhi, india
---
June 15, 2019
A. Hello,

Check on process parameters carefully, you are overlooking something somewhere.
Khozem Vahaanwala
Saify Ind
Bengaluru, India
---
June 15, 2019
A. Improve your rinsing.

Apply a rust preventive. Oil is okay.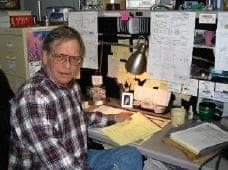 Jeffrey Holmes, CEF
Spartanburg, South Carolina