Where the world gathers for
plating, anodizing, & finishing Q&As since 1989
-----
Required Pretreatment before E-Coating on Aluminum
February 22, 2009
Q. I am working in a CED Paint shop

Recently we got a query for E-Coating on a aluminium die cast part. Want to know what pretreatment process needs to be carried out before doing CED Painting.
Thanks,
Srinivasan Balakrishnan
Employee - Chennai, India
---
February 25, 2009
A. That is for the person that you are painting it for to determine, or in many cases the OEM that he is building the part for.
James Watts
- Navarre, Florida
---
March 22, 2009
A. Do non-chrome coating (Oxsilan:Chemetall / Bonderite:Henkel) prior to E-Coat.

THANKS
SURYA
SURYAPAL Singh
- DELHI, INDIA
---
March 27, 2009
"Phosphating of Metals"
by Werner Rausch
from Abe Books
or

Affil. Link
Your purchases make finishing.com possible
"Surface Properties of Conversion Coated Aluminum"
by Raj & Ali
from Abe Books
or

Affil. Link
Your purchases make finishing.com possible
A. Hi,

Except Degreasing & Phosphating process, the pre-treatment process is almost similar for both aluminium casting & Mild steel components.

Usually, high temperature & strong alkaline Degreasing chemical can cause smut over aluminium components which will affect further Pre-treatment process leading in to quality problems (Poor phosphate coating)

Hence:
1. Aluminium degreasing process temperature must be lower than the mild steel degreasing stage. Less than 55 °C is preferred for Aluminum casting but 60 -70 °C usually maintained for mild steel degreasing.

2.Degreasing chemical should be weak alkaline, preferably Caustic-free alkaline chemicals recommended for Aluminum casting products, whereas Strong alkaline chemicals are used for mild steel components.

3.Some additives should be added in the Phosphating process while processing the aluminium components.

If you are doing CED coating with any of the job coater plants in Chennai, the degreasing chemical suitability & Phosphate process must be studied. In case if you are planning own facility the ideal process will be
Hot water rinse --> Degreasing --> Rinse 1 --> Rinse 2 --> Surface Activation -->Phosphating --> Rinse 3 --> Rinse 3 --> Fresh DI Rinse --> CED --> UF rinse 1 --> UF rinse 2 --> Final DI rinse

Thanks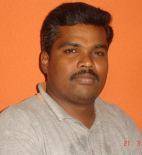 P.M.Saravanan
paint shop manager
Chennai, Tamilnadu, India
---
April 9, 2009
A. Hi,
Usual Pre treatment process for Cast Aluminum is as follows:
1.Alkaline Degreasing (weakly alkaline)
2.Rinses
3.Desmutting (usually Nitric Acid)]
4.Rinses
5.Non Chrome / Chrome consisting - Chromatizing Process
6.Rinses
7.E.Coat
8.UF rinses
9.Oven Baking
Above process will help you in E-Coating of Aluminum castings, the E-Coat thickness and Baking schedule can be received from your E-Coat suppliers.
Vijaya Kumar Kuppan
- Chennai, Tamil Nadu, India
---
---
March 27, 2012
Q. Why do we do chromotizing on aluminium & phosphating on mild steel?
Viviek Singh
- India
---
March 27, 2012
A. Hi Viviek.
Metals require pretreatment for a host of reasons including better paint adhesion, resisting filiform corrosion, minimizing galvanic hot spots, etc. The E-coating does not obviate the need for pretreatment.
Steel parts cannot be chromated because chromate will not react with steel; it will not form the required corrosion resisting compounds. Aluminum parts can be phosphatized, but chromate pretreatments are more corrosion resistant.
Please try to flesh out your question with who you are and what your situation is, and we can probably answer more fully and satisfactorily. Good luck.
Regards,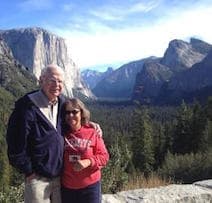 Ted Mooney
, P.E. RET
Striving to live Aloha
finishing.com - Pine Beach, New Jersey
---
April 29, 2012
Q. Which type of reactions take place in degreasing, phosphating and chromatizing process?
Jatin Kumar
- Haridwar, India
A. Hi Jatin. The basic reactions in a cleaning/degreasing tank usually involve saponification, wetting & emulsifying, deflocculation, chelating & sequestration, buffering, and inhibition ... for starters. Phosphating creates metal phosphates compounds on the surface of steel parts; they may be iron phosphate, zinc phosphate, or manganese phosphate -- often with additional trace compounds that improve the surface. Aluminum can be zinc phosphated. Chromating forms aluminum chromate conversion compounds on aluminum parts. Each of those topics has been the subject of whole books :-)

Good luck.
Regards,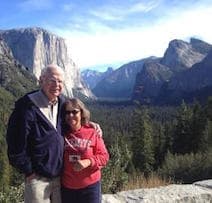 Ted Mooney
, P.E. RET
Striving to live Aloha
finishing.com - Pine Beach, New Jersey
---
May 1, 2012
Q. Hi,
I am an E-coater and am having issues with some of our aluminum parts. We run both aluminum and steel parts on the same line. Most of our aluminum (both wrought and cast) come out fine; we only have a few customers that turn out rough. Running about 1-1.5 mils. Does rinse time affect this? Dirty R.O. rinse?
Chris Stebbins
- Spring Lake, Michigan, USA
---
May 10, 2012
Q. Before E-Coat how you do you remove oil from structure, Mostly for automotive works, specifically in seat structure.
Ananto Saiful
- Detroit, Michigan
---
May 2014
A. Hi Ananto. Proprietary alkaline cleaners are the most common way to remove the oil. On steel parts you can use strong solutions and high temperatures. If necessary you can add ultrasonics or DC electricity, turning the soak cleaner into an electrocleaner. In that case, scrubbing bubbles of hydrogen or oxygen form on the surface of the workpiece and help to carry away the oil. Good luck.
Regards,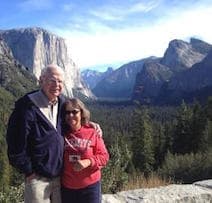 Ted Mooney
, P.E. RET
Striving to live Aloha
finishing.com - Pine Beach, New Jersey
---
---
Process Flow diagram for CED coating on Aluminium substrates
May 14, 2014
Q. Can I get a CED coating process flow diagram on aluminium substrates. Related specifications. Can any one help me?

Thanks & Regards
Surya Narayana
Process Engineer - Tumkur , Karnataka , INDIA.
---
April 2015
A. Hi Sachin. Chromate conversion coating.
Regards,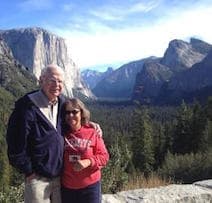 Ted Mooney
, P.E. RET
Striving to live Aloha
finishing.com - Pine Beach, New Jersey
---
---
Cathodic Ecoat on Aluminum
February 24, 2016
Q. We do cathodic Ecoat on steel tubing. Can aluminum tubing be coated also? What changes would be needed to paint aluminum?
Carl Cusanelli
automotive products - Costa Rica