60,000 Q&A topics -- Education, Aloha, & Fun
topic 51314
Are Silicone Masking Plugs a Plating Problem?
A discussion started in 2009 but continuing through 2019
February 17, 2009
Q. A myriad of suppliers to the metal finishing industry sell us "high temperature silicone masking plugs" and we've used them universally in everything from black oxide to gold plating. Recently I had a supplier rep remind me of the adhesion woes related to silicon bearing release agents and oils. "If they get in your tank, you'll never get them out!" was his statement. As a 2nd generation plater, I've heard that declaration for decades and it does put a shiver up and down my spline (yes...I have one KW!). Are these two types of "silicone" related in any way? We haven't had issues with the plugs that I'm aware of. Who out there is a "silicone" chemist and can explain the difference?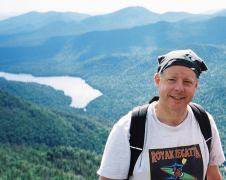 MILT STEVENSON
2nd Gen, Lifetime Plater - Syracuse, NY, USA


---
February 20, 2009
A. Hi Milt,
I also used silicone plugs and they worked fine for all but one job. That was plugs on holes( about 0.2) on the ID bore of a part for chrome plating. The chrome would not plate evenly for about 0.010 on the edge of the hole which was not acceptable. We used regular buna plugs and they worked fine but they could only be used twice.
I do know that for whatever reason that silicone wax is extremely difficult to remove and it really messes up plating and paint.
James Watts
- Navarre, Florida
---
February 23, 2009
A. Silicon compounds, as opposed to pure or doped crystalline silicon, are very similar to organic substances. They contain oxygen and sometimes other species like hydrocarbons. They can be tailored to form chains of atoms of different length. The short ones behave like organic oils but are much more stable and inert. Long chain molecules are frequently crosslinked to produce solid rubber-like substances. Fortunately, once properly crosslinked they do not go back, so, silicone plugs should not be a problem in plating or painting applications.
Guillermo Marrufo
Monterrey, NL, Mexico
---
---
Why do we need to mask zamak 3 bore before plating?
October 18, 2019
Q. Currently we do some trial to plate Zamak with Cu7-10/EN4-6. Part shape is tube about 5 cm length, inner diameter 0.7 cm. We must do masking at the Inner diameter about 0.7 cm depth.
It is very difficult to mask that area because we need very precise mask. My question is, why is masking needed? Why only certain area masking needed? If only to avoid change dimension, why they do not reduce the Inner diameter to give some tolerance for plating? is there anybody facing same issue with me?
I'm still thinking of this, and I can't get the right answer.

Thank you very much
Par Tanding
- Batam, Indonesia
---
October 2019
A. Hi Par. The problem is you must comply with the requirement or negotiate with the specifier about the requirement. We can all guess why you are asked to do this, and then brainstorm alternate ways of solving the scenario we have conjured up, but we could be wrong :-(
My guess is that there is some sort of bearing or shaft going into just the 0.7 cm deep ends of the I.D., and the raw Zamak is needed as a bearing surface, and the buyer doesn't care whether there is copper and/or EN in the rest of the bore, so you could just plug the ID instead of masking the ends ... and I might be completely and thoroughly wrong :-)
If the specified masking is difficult you should talk with the customer so you know whether alternate solutions solve his problem or they don't. Best of luck!
Regards,
Ted Mooney, P.E. RET
finishing.com - Pine Beach, New Jersey
Striving to live Aloha
---
December 6, 2019
A. Hello Par Tanding,

One reason may be why you are masking the inside is that the plating current may not be giving deposit on the inside, so the Zamak metal starts dissolving in the plating bath from the inside whilst the outside is getting electroplated.

This dissolved Zamak makes the plating bath contaminated and plating come all black black black and give you nightmare.

So please don't think too much and put the mask on like a good boy.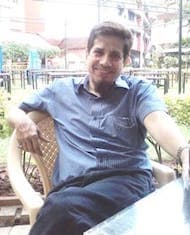 Khozem Vahaanwala
Saify Ind

Bengaluru, India
finishing.com is possible thanks to our supporting advertisers, including: