Where the world has
gathered for finishing Q&As since 1989
How to remove scratches from stainless with a clear coat on it?
(
-----
)
Current postings:
August 8, 2021
Q. I just bought the Samsung Black Stainless Steel refrigerator...they were sold out of the stainless. Anywho it was literally installed yesterday morning. As I moved the refrigerator to the left, opened the door and nicked the front. What I discovered, this is just a painted layer. Underneath is stainless steel. Aughhhhh! Knowing that I cannot return it, how can I remove the coating?

Please help.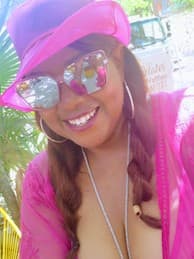 Sabrina Martin
- Arlington, [TX]
---
August 2021
A. Hi cousin Sabrina. It sucks to spend big money on a new appliance, only to have it be not quite what you wanted. Then to suffer the second burn of immediately nicking it :-(
I'm glad you came here for advice before starting in on paint removal -- but not so much because of the advice you may receive, but so you take a few days to nurse those wounds, before making a decision that may end badly. Just because you see shiny metal is not proof that it's stainless ... it may be plain, rust-prone steel that only looks good because the scratch is brand new. Even if it is stainless, it may not have received the nice brush finish or polished finish you envision; it may be ugly with the paint off.
There are lots of good strong paint removers available in local hardware stores and big-box stores, and I strongly doubt that any of them will hurt the metal, but please try to contact Samsung customer service and see if they will tell you what is under the paint before attempting something so drastic.
Luck & Regards,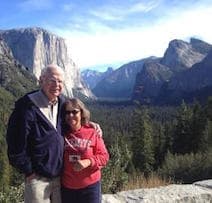 Ted Mooney
, P.E. RET
Striving to live Aloha
finishing.com - Pine Beach, New Jersey
---
---
---
Closely related historical postings, oldest first:
February 3, 2009
Q. I have a dozen LG stainless steel door refrigerators that have some scratches on it. There is a clear coat on top of the stainless. How can I remove the clear coat (What product should I use?) so that I can repair the scratches (What product should I use?) and then re-apply the clear coat (What product should I use?)? Thanks!
Ellen Way
superintendent for General Contractor - Los Angeles, California
---
February 5, 2009
A. That all depends on what the clear coat is. It will probably require a very strong solvent such as MEK / methyl ethyl ketone which is not user friendly. I would use the same clear coat as LG used as it will be the best for the cost.
James Watts
- Navarre, Florida
---
September 19, 2009
A. Hi Ellen,
First determine if the scratches went through the clearcoat and did in fact scratch the stainless underneath. If not you may be able to just spray/fill and buff an automotive clearcoat. (cheap and relatively easy fix)
Now...
Depending on what the clearcoat is composed of will determine which way to remove it. You can first try a furniture stripper containing Methylene Chloride, Dichloromethane, DCM (same thing different name :) I have used one in the past that came in a gel form and you just paint it on, leave it for 10 mins or so, the clearcoat will bubble up and flake, then you wipe off. If you don't feel like doing it yourself you can bring the panels to a degreasing shop that has a DCM vapor degreaser (due to environmental concerns not sure how hard it will be to find a shop who still uses these with DCM)
If that doesn't take it off it could be coated with an epoxy or polyurethane clear coat which is a pain in the neck to remove chemically. You may have to abrasively remove the clearcoat with the grain. (about the only thing good about doing it this way is you remove the scratches at the same time.)
Once you got the clearcoat off you can use a sanding block with 120-220 grit sandpaper and SAND ONLY WITH THE GRAIN!. Then blend with a red scotch-brite pad WITH THE GRAIN ONLY!
This process is an art so practice on a piece of stainless. Don't be discouraged if you can't replicate the original machine made finish. Try using a guide to rest the sanding block or your hand against that is positioned in line with the grain.
I REALLY don't like the idea of manufacturers using clearcoats on stainless for the very reason you posted your question. I think there reason is, they used lower grade stainless and clearcoat to increase the corrosion resistance or, clearcoat to make cleaning easier, and less susceptible to fingerprints. If they have to use clearcoats I wish they would make them hard and thick enough not to allow most scratches to reach the stainless underneath, and to allow refinishing as I explained in the very beginning.

If you absolutely are convinced to re-clearcoat, try using a product called Nylac; its pretty good as clearcoats come.

I have had stainless appliances for 6 years now and all I ever use to clean is mild soap, water and NON-ABRASIVE regular sponge. And then remove streaks with Windex again only with the grain. This has served me well and the appliances are as new.
Cliff Kusch
electropolishing shop - North Vancouver, British Columbia, Canada
---
---
April 27, 2019
Q. I have a related issue.

There's a scratch on my 1 month old stainless LG dryer. The scratch doesn't seem to have gone through the clear coat. However, the clearcoat seems to be some sort of plastic cellophane or something similar ... Is it how a regular automotive clearcoat normally looks like?

I'm not an expert at all in this field, so this really confuses me.

Thank for your help!
Mike Grandmaison
- Montreal, Quebec, Canada
---
May 2019
A. Hi Mike. A 'clearcoat' is just a paint-like coating which is clear rather than colored. Yes, all (or at least most) cars have a clear coat on top of the other paint. But whether your appliance still has some sort of cellophane/plastic shipping wrapper still in place is hard for a reader to know.
Regards,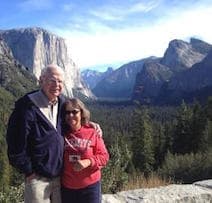 Ted Mooney
, P.E. RET
Striving to live Aloha
finishing.com - Pine Beach, New Jersey
---
May 18, 2019
A. I am encountering the same problem although it was more so by accident. I had some tough to remove stains so I pulled out my steam cleaner and it removed the stains but also parts of the clear coating. The problem is my steam cleaning attachment is so small it will take forever to get it all off. I was looking for another solution but now I think I'l try grabbing my steam mop taking the cloth off the bottom and try with that.
Mareline Merlan
- Palmdale California USA