Where the world gathers for
plating, anodizing, & finishing Q&As since 1989
Galvalume Is Turning Black

-----
June 8, 2022
Q. 12 year old 26 ga galvalume panel installation has a few darkening panels (less than 10%). The entire panels are darker than others. These are not streaks but the entire panel is now darker than adjacent panels.
Allen Pedigo
installer - Houston Texas
---
---
---
Closely related historical posts, oldest first ...
January 21, 2009
Q. Recently, I have been investigating a heat of galvalume steel coated coils received and roll formed into steel panels. The panels produced were from only one identified heat and have developed dark black streaks. The interesting part of this is that the panels have been open to air and NOT in contact with moisture, but produced a very definable, very dark stain.
I am familiar with Wet Storage or Black Stain and these are normally explainable. However, this stain does not fit the description and does not appear until exposed to sunlight. In all cases, the stain was not prevalent when the material roll formed, but when exposed to sunlight/heat it developed like a photograph during the day. Again, the black stain that appears has not been subjected to oxygen starvation or moisture.
Is it possible for iron imperfections or substrate problems to cause this phenomenon?
Can the acid pickling process be defective or contain residual iron effecting the galvalume coating process?
Can the chromium top coat be to thin or insufficient to create this effect?
I would appreciate any thoughts or feedback regarding this information.
Joe Snyder
Shop employee - Steel Supplier - Corunna, Indiana, USA
---
January 24, 2009
A. I once came across a case of black staining that developed only with sunlight.

After investigating all manner of possibilities, it turned out to be an employee with a water pistol (kids toy) filled with Silver nitrate solution stolen from the laboratory.

Squirt it about a bit and it dried like water. But by next day - black stains.

Geoff Crowley
Crithwood Ltd.
Westfield, Scotland, UK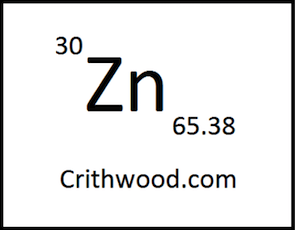 ---
January 26, 2009
A. Sir:

Galvalume is NOT my area of experience. My best guess is that the chromate coating is the problem. The aluminum content of galvalume is so high, I cannot imagine that these dark stripes could be related to "white rust" of regular galvanizing. In regular galvanizing with say 0.003% aluminum, if the chromate coating has too high or too low of pH, then green, yellow, orange, gray, or black can develop a few hours or days after chromate application. If you check with your supplier, I expect you will find a poorly maintained chromate solution.

Regards,
Dr. Thomas H. Cook
Galvanizing Consultant - Hot Springs, South Dakota, USA