Live! From beautiful Pine Beach New Jersey: Welcome to the world's most popular metal finishing website
topic 5183
Corrosion Resistance of Zinc Plating
A discussion started in 2000 but continuing through 2018
2000
Q. I run a zinc plating operation. The question of corrosion resistance comes up often. In zinc plating, protection to white corrosion products is the function of the chromate. Protection to red rust is the function of the chromate plus the thickness of the zinc plate. ASTM B201-80 [link by ed. to spec at TechStreet] addresses corrosion resistance to white corrosion products. Is there any published information on corrosion resistance to red rust on zinc plate over ferrous metal with NO chromate post treatment?
Don P.
[last name deleted for privacy by Editor]
- Elkhart, Indiana
---
2000
A. Zinc and zinc alloy plating needs some sort of passivation, most often this is hex-chrome. I cannot imagine any part being zinc plated and NOT passivated after plating, so I do not think you will find that type of data around.
The zinc plate protects the base metal. The chromate protects the zinc plate. Once the chromate is overcome, the plating oxidizes resulting in white corrosion. Once the zinc plating is used up, the base metal oxidizes resulting in red rust.
There are different types of chromate passivates. Maybe you are wondering what the zinc plating's contribution alone and worry about the chromate's added benefit later. Well, this is not A + B = C. The chromate and the zinc plating act together to give more corrosion protection than either would achieve alone. You need to test the zinc WITH a chromate in order to yield useful information. This might mean trying out different combinations of chromate and plating, but that is the correct way to assess corrosion resistance.
Tim Neveau
Rochester Hills, Michigan
---
2000
A. Hello Don. I don't know where to get data for zinc plating with and without chromate, but I do know of some dealing with tin/zinc. Shahin, G.E. " Alloys Are Promising as Chromium or Cadmium Substitutes" from Plating & Surface Finishing 85(8):8-14;1998. Where tin with 20% zinc has a 25 fold increase in time to white rust and a doubling of time to red rust, under salt spray test with the addition of a chromate coating.
There may be some data on straight zinc with and without passivation, however I don't have it handy.
I seen zinc with chromate compared to zinc with a zinc phosphate conversion coating, though these were not tested to white/red rust. The paper is on the web, www.aappso.com/hazmat/AMSSV2/techref.htm [Ed. note: URL no longer works] there are a few papers there, this one is called "Preliminary Evaluation...Ion Vapour Dep'...." by Cramer, Ault and Hartline. Tim is right that there is an interaction between the chromate and the plating: though the zinc might well be oxidising it does not display the white corrosion product as quickly when used in conjunction with a chromate coating. I haven't answered really what you asked but I hope this has been helpful.
Ian Brooke
university - Glasgow, Scotland
---
2000
Q. Using this plating spec. ASTM B633 [link by ed. to spec at TechStreet] -98; Fe/Zn 12, SC 3, Type I (.0005" zinc, as plated without supplementary treatment), any Idea what the corrosion resistance to red rust would be per ASTM B117 [link by ed. to spec at TechStreet] procedures?
Don P
[last name deleted for privacy by Editor]
- Elkhart, Indiana
---
A. Hi Don,
I am sure that if you contacted the "Zinc Development Association" they would be able to help.
Have a nice day.
John Tenison - Woods
- Victoria Australia
---
A. Hi Don. MFSA's Quality Metal Finishing Guide for Zinc Plating (www.nasf.org) has this info. It is suitable only for "Mild - Exposure to indoor atmospheres with rare condensation & subjected to minimum wear or abrasion". Good luck.
Ted Mooney, P.E.
finishing.com
Pine Beach, New Jersey
---
2000
Q. Hi Don.
I too am suffering from a similar problem. Some authorities are debating that salt spray life of zinc plating (until white rust only) can be improved only by increasing the thickness of zinc layer. As you have studied more in this line, can you help me in this context. As far as I learned WHITE RUST LIFE can be increased only by changing the type of passivation and should be immaterial of thickness given. Please try to answer this. Thanks.
Vrishali D
- Mumbai,India
---
2001
Q. Dear sirs:
I need to gather information on behavior of zinc plated parts regarding corrosion in different atmospheres. For example rate of zinc dissolution per year in marine and industrial atmospheres. Equivalency of neutral salt spray corrosion resistance in hours to years of life service. Corrosion behavior of zinc plated parts placed under potable water, etc. Is there somewhere I can access to obtain this kind of information?
Thanks in advance.
Oscar Infante
- Santiago, Chile
---
A. Hi Oscar. There are testing organizations which do extended outdoors testing of painting and plating for their clients, including NASA's "Corrosion Testing Laboratory" at Kennedy Space Center in Florida, and LaQue in Kure Beach, North Carolina. You might google those terms and either find the reports you need, or commission the necessary testing.
However, there is NO equivalency between neutral salt spray hours and years of service. Accelerated salt spray testing is a QA measure to help insure that a process has not gone out of control, but it bears little relationship to real life. Consider that there is no finish that outlasts hot dip galvanizing: in real life it can build an adherent, glassy, zinc carbonate skin with fabulous corrosion resistance; heavy galvanizing can last 75 years or more without maintenance ... but in a salt spray chamber the zinc just dissolves away as white rust. Trying to judge real life from salt spray endurance is like trying to guess an unseen person's weight from their height; there is the rough correlation that taller people will weigh more on average, but that's the whole extent of it :-)
Regards,
Ted Mooney, P.E.
finishing.com
Pine Beach, New Jersey
---
2006
Q. I am in need of a detailed explanation about the following finish with the process data --

FINISH: ZINC CHROMATE PER ASTM B633-98, TYPE 3, SC3, CLEAR
KARTHIK
[last name deleted for privacy by Editor]
service industry - INDIA
---
2006
A. Hello, Karthik. ASTM B633 [link by ed. to spec at TechStreet] is a copyrighted specification, and you must start the process by obtaining a copy. You will see that we have hotlinked to one place on line where you can purchase and download it immediately. After you have the spec in hand, please get back to us with any specific questions. Thanks!
Ted Mooney, P.E.
finishing.com
Pine Beach, New Jersey
---
---
How to prove our zinc plating was not passivated
March 12, 2018
Q. Hi! We ordered steel brackets with electroplated zinc and with no passivation! But the problem is that color changes from silver to yellowish! What could be the reason? How could I easy check whether they did passivation or no? maybe a I can induce white rust formation?
Inga Narkevica
Mikrotik - Riga, Latvia
---
March 2018
A. Hi Inga. Can you satisfy my curiosity, and tell us what application these parts will be used for and why you want them passivation free? As Tim says in the first response "zinc plating ... needs some passivation"; in my own experience, I don't recall ever seeing unpassivated zinc electroplating; and the MFSA Quality Metal Finishing Guide claims "practically all zinc coated steel is given a chromate conversion".
There are so many potential passivation possibilities, from hexavalent chrome to trivalent chrome to chrome-free proprietaries to water-soluble lacquers, that it might be difficult to verify the absence of every possibility. Which brings us back around to why they must be passivation-free ... because if you can tell us what the finish must achieve, it may be easier to prove that it achieves it than to prove that no type of passivation treatment of any sort was ever applied. Good luck.
Regards,
Ted Mooney, P.E. RET
finishing.com
Pine Beach, New Jersey
Striving to live "Aloha"
---
March 15, 2018
A. I'd recommend that you take a look at ASTM B201-80 [link by ed. to spec at TechStreet]. If a drop of lead acetate solution is placed on the substrate and it IMMEDIATELY forms a dark spot (finely divided lead metal formed by the reduction of lead in solution by zinc metal) there is no passivate present.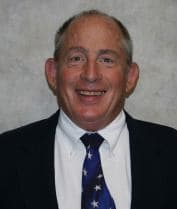 Tom Rochester
Plating Systems & Technologies, Inc.
Jackson, Michigan, USA
---
March 19, 2018

These are brackets for mounting wireless devices on the house walls, thus there is no special need for high corrosion resistance. But they should be RoHS compliant, so they cannot contain hexavalent chrome. However the colour of brackets changes from silver to yellowish. What could be the reason of colour change of the zinc. Is it some contamination of plating bath that affects Zn appearance?
We asked supplier why there is such colour change, but they said that is typical in Zn plating, they cannot control the colour in plating process. Also they have not done passivation of the brackets.

I did CuSo4 test and it turned black immediately, and after some time it turned red/brown - confirming Cu formation. It means that CuSo4 reacted with Fe. So it could mean that no passivation have been done!
Inga Narkevica
[returning]
- Riga, Latvia


If you have a question in mind which seems off topic, please Search the Site