topic 5135
Pitting problem in hard chrome plating
(2000)
Q. The company that I work for manufactures a lot of chrome plated steel pistons for use in hydraulic controls. We do not perform the chrome plating "in-house" so we rely on the expertise of outside suppliers. We have been experiencing an ongoing pitting problem for at least 20 years that I am aware of.
The pits only show up after final grinding and are approximately .020" on average in diameter. The pitting may only effect 2 parts out of 20 and may also only be 1 small pit per shaft. Any pits at all are not acceptable and must be stripped and replated. Over the years this rework has become a very costly process in that it usually effects at least one or two parts in every lot that we process. The parent material is almost always either heat treated 15-5 or 17-4 PH steel. After grinding to achieve a 16 finish or better, the parts are shot peened, passivated or electro-polished and then chrome plated. Any suggestions on how to eliminate this problem would be greatly appreciated!
Colin Ball
- Santa Clarita, California, USA
---
(2000)
A. If surfactants are used in the chrome bath this can aggravate the problem. Suggest you contact Enthone OMI whose personnel have written a number of papers on this subject.
Geoffrey Whitelaw
- Port Melbourne, Australia
---
June 3, 2011
Q. I have looked around, but I can't find the papers you mentioned from Enthone. Where can I find them?
Mark Robison
- Ogden, Utah
---
(2000)
A. It is difficult to comment when we have no clue as to the chrome plating process that the vendor is using.
From the size of the pit, I will make a guess that if you look in the very bottom of the pit, you will find a "tree stump". You need something to hold a gas bubble of that size. A stray piece of blasting media, imbedded in the base metal will tree, hold a gas bubble and then break off leaving a stump and a large gas pit. This pit can/will plate over so you do not see it until it is ground.
I used to preach multiple water-break checks, which will spot most, but not all of the problem children. Pumice [linked by editor to product info at Amazon] , really fine, or whiting may help reduce the problem.
James Watts
- Navarre, Florida
---
---
Is pitting of chrome plating related to fume suppressant?
2001
Q. We are having "pitting" problems with the hard chrome coming from our tanks. The problem has been more noticeable since we started using a fume suppressant. Although this is happening, some parts are plating with NO pitting, even from the same solution! However, we have noticed that parts that require high amperage (2000 amps) are pitting worse than parts plated at low amperage (150-200 amps).
Any suggestions would be welcome! Tony Hopson
- Sterling, Virginia USA


---
September 2014
A. Hi Tony. It doesn't necessarily sound like the most likely cause, but according to Guffie's "Hard Chromium Plating" [link is to info about book at Amazon] , it's certainly a possibility.
Regards,
Ted Mooney, P.E.
finishing.com
Pine Beach, New Jersey
---
---
Pitting in piston ring grooves
(2003)
Q. Why is there frequent pitting holes at the piston ring grooves and why are cracks visible on hard chrome plating?
Is there any way to stop these problems?
Mislan Rafen
QA Coordinator- marine industry - Singapore
---
(2003)
A. Hi Mislan. Those defects are occurring because you're not doing it right :-)
I'd suspect inadequate cleaning; cleaning is most difficult to do at the grooves. Chrome plating is unfortunately a difficult process though where a hundred different things must be exactly right before you will get satisfactory plating. The subject is broad enough that I have 3 books just on chrome plating (Dubpernells's "Electrodeposition of Chromium from Chromic Acid Solutions" [link is to info about book at Amazon], Weiner & Walmsley's "Chromium Plating" [link is to info about book at Amazon] , and the previously mentioned Guffie book).
So, unfortunately, it is really difficult to help from this distance with a fairly vague problem and situation. If you give us data on your operation, though, people can probably steer you in a likely direction.
But one hard chrome plating expert often addressed trouble-shooting forums on chrome plating by saying this: "Step 1: go to every toolbox, locker, and junk drawer in the shop and throw out every scrap of old emery cloth and sandpaper before proceeding to step 2. Offer a bounty of a quarter for each piece so you don't miss any". The reason is that when people don't have the fine grade sandpaper they need (perhaps to remove a tiny burr at a ring groove), they'll use a worn piece of a courser grade, and transfer oil and other contaminants to the part at just the wrong time. This might be a problem in those grooves where cleaning is less likely to be good.
And the thing is, if oily emery cloth isn't the problem, you'll no sooner fix the problem this time than have to worry about pits starting from oily emery cloth at any time :-)
Please complete step 1, and give us some data like Sergeant, Fluoride, or HEEF-25 bath and its analysis; and the cleaning and etching sequence. Best of luck!
Ted Mooney, P.E.
finishing.com
Pine Beach, New Jersey
---
(2003)
A. I must say I like Mr. Mooney's answer :)
Mr. Mislan, The current, trivalent chrome contaminants, and sulphate ratio to the chrome, temperature. Also control the hardness of the part you like to hard chrome. I would also recommended a book about trouble shooting problems.
Regards,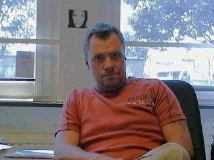 Anders Sundman
3rd Generation in Plating
Consultant - Arvika, Sweden
---
---
January 14, 2014
Q. I'm facing same problem but in gravure cylinder.
I want to know the perfect ratio of chemicals.
Presently I'm working with
Chromic acid 250 gpl
Sulphate 2.5 gpl
Trivalent chrome 3.5
Cracks 1800 per inch
Hardness 950 hv
Thickness 11 microns

Please suggest which one parameter should I play?
Komal Kumar
- u. s. nagar district, India
---
February 20, 2014
A. Dear Sir,

The Chemical composition is Okay.

These are the following reasons for Pit Marks.

1) If Bath Temperature is very High
2) If the Bath has Organic Contamination
3) If the substrates got over etching.

Please check the bath operating conditions.

Thanking you,
Karthikeyan Ponnusamy
- Bangalore, Karnataka, India
---
---
September 23, 2014
-- this entry appended to this thread by editor in lieu of spawning a duplicative thread
Q. Last 3 Months I'm working in on chrome plated related parts. But we are currently facing some corrosion issue in the plated parts and we did coating thickness and EDX in SEM to find environmental particles in the part. We found Coating thickness is lower than specification and some environmental particles like Si, Ca, Cl is there. How to avoid this type of corrosion or pit mark in the part?
What could be the cause of this?
We may suspect that someone uses soap solution with hard water to clean the part.
Waiting for your valuable feedback.

Regards,
Vathana Jeyapaul
Engineer trainee - Pune, India
---
September 2014
A. Hi Vathana. We appended your inquiry to a thread which may offer some hints. This is just one of more than a dozen threads on this site about pitting in hard chrome plating -- which means there are many potential causes. And we'll need some clarification to understand your comments about "corrosion issue" and "thickness is lower than specification".
I have nothing against EDX, SEM, or other inspections of plated parts, but relying on laboratory tests of the defects to figure out the cause of a problem is rather like hoping that the coroner will be able to figure out who the assailant was.
That's always a longshot; things usually go much faster and easier when the victim can talk about the assault, and when you can "walk the line" and actually examine the plating process, not just the defective parts. Good luck.
Regards,
Ted Mooney, P.E.
finishing.com
Pine Beach, New Jersey


This public forum has 60,000 threads. If you have a question in mind which seems off topic to this thread, you might prefer to Search the Site