topic 5129
Possible Chemical Reactions Between Objects With Differently Plated Surfaces
(2000)
A frequently asked question by our customers in the fastener industry is,"If I use a certain plating on one object and it is in constant contact with another,different plating(such as two threads),will there be any reactions such as binding?".Is there a chart that one can consult?.
Robert John Evans
- Sydney,New South Wales,Australia.
---
(2000)
The most common cause for corrosion is the contact of two dissimilar metals, so, in a word, yes, there will be reactions occurring. To get to specifics, consult a galvanic series chart.
James Totter, CEF
- Tallahassee, Florida
---
(2000)
Hello Robert ,
If you mean two different metallic coatings, then a chemical reaction is unlikely, if one of the coatings is something else you'll need to be more specific. However if the environment is corrosive - and most are to some degree, then the most anodic metal/alloy will corrode to protect the more cathodic - even if this is simply one that it is in contact with. Hope I didn't just tell you what you already know. Ian
Ian Brooke
university - Glasgow, Scotland
---
(2000)
Dear Mr. Evans:
The best rule of thumb would be to use the same plating on both mating surfaces. I would not consider "binding," to be a reaction, but rather a physical characteristic of the plated coating(s). Speaking of the sacrificial coatings,for example, a threaded surface plated with Cadmium mated to a part plated with zinc or zinc alloys will form a galvanic couple and corrode quite rapidly.
Therefore, if you are in the business of refurbishing parts for your industry and receive Cadmium plated parts, please do not plate the mated part with zinc or zinc alloys without first stripping the cadmium off of the part and replating with zinc or Zinc Alloy.
Any problems left with the lubricity of the screw threads can be cured with proprietary products used for lowering the coefficient of friction on the plated surface. These can usually be applied by a dip, spray, or brush on method. Contact your plating supplier to see if he/she has a product to suggest to you. Sincerely, Ed Budman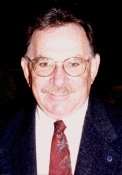 Ed Budman
- Pennsylvania
---
(2000)
As in the previous responses, binding from galvanic corrosion is probably your concern. The Galvanic Series, which can be found in most corrosion books, is the chart the will help you to determine whether the specific metals combination is likely to be a problem.
Larry Hanke
Minneapolis, Minnesota


This public forum has 60,000 threads. If you have a question in mind which seems off topic to this thread, you might prefer to Search the Site