topic 5127
What is an Amp-Minute?
2000
Hi, Could somebody please take a couple of minutes and explain to me what an amp-minute is, and how it relates to sulfuric anodizing? Thank you, Marc Green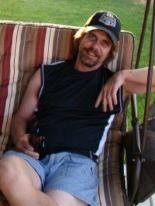 Marc Green
anodizer - Idaho
---
2000
An amp minute is the equivalent of one amp for one minute. That could be 0.5 amps for 2 min or vice versa.
While I have not done anodizing by amperage, I think that you are missing one other element--AREA. This probably is x amp-min / sq. ft.
With a known area, you can process to a given value on an amp minute counter. Anodizing by amperage is theoretically better, certainly faster, but does require a much higher voltage output on the power supply.
James Watts
- Navarre, Florida
---
2000
An amp-minute will be one amp for one minute. It's a measure of how much electricity is passed though the job.
If you have 45 amp-minutes, that could be 3 amps for 15 minutes or 5 amps for 9 minutes. Anodising - I don't know I don't do anodising. Ian
Ian Brooke
university - Glasgow, Scotland
---
2000
Basically 720 amp minutes on 1 square foot of material will produce 1 mil coating thickness. The 720 rule. Although this generally works for Sulfuric anodizing it also appears to work for most types of anodizing and alloys. This is because different alloys, clad or not in different electrolytes draw different amounts of current. Ian's message as well as the rest is absolutely right. I suppose I should say that if you tried to put 720 amps through a 1 foot square containing surface of aluminum in one minute it would be burned up.
Also all things being equal, one should consider the ramp up current density versus the dwell time current density. It does work, however as I have worked out actual loads of CAA, SAA and PAA and the thicknesses generally all fall right in with what is predicted by the 720 rule. This is best used when anodizing by constant current which cuts down run times and lets one get more loads out a day.
Ward Barcafer, CEF
aerospace - Wichita, Kansas
---
2000
Just to complete the discussion by getting down to basics... An ampere is a coulomb of charge per second, and, of course, a minute is 60 seconds, so one ampere minute is 1 coulomb/second x 60 seconds = 60 couloumbs of charge.
James Totter, CEF
- Tallahassee, Florida


If you have a question in mind which seems off topic, please Search the Site