Where the world gathers for
plating, anodizing, & finishing Q&As since 1989
-----
What type of Nitric Acid dissolves silver?
January 13, 2009
Q. Fifty years ago I watched my Dad etch sterling (925) and coin (90%) silver using Nitric Acid that he bought at the local drug store. He made an example of what this acid would do to me if I should ever get into it by dissolving a silver dime in it. Now that I have retired I have decided to try my hand at etching silver items. I bought a bottle of 96.9 pure Nitric Acid but it will not dissolve silver. So I bought a bottle of 99.5 white fuming nitric acid hoping this wrought do the job, it only turns silver coins black. What type of nitric acid would dissolve a silver coin and where can I find it,
Thanks.
Larry Morrill
hobbyist - Scott City, Missouri
---
February 16, 2009
A. Any concentration of nitric acid would dissolve silver. What you got most probably is not nitric acid.
Nitric acid max concentration is around 67%.
Good luck .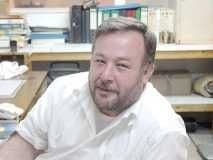 Khair Shishani
aircraft maintenance - Al Ain, UAE
---
February 16, 2009
A. Nitric acid is one of those unusual acids where stronger is not better. It becomes an oxidizer rather than a stripper. Try a 50-50 mixture with distilled water.
James Watts
- Navarre, Florida
---
June 25, 2010
A. I'm using 70% Nitric Acid to dissolve Silver (and copper) out of CPU's before further refining. Dropping the silver out of concentration with table salt. It works best when left for 48 hours (although the reaction can be quite violent at first). However, my question is: Can I reduce the concentration of Nitric acid used to dissolve the copper/ silver as it would reduce overheads on the extraction process. I'm currently shredding the finds to increase the overall density (reduce void spaces), so that I can reduce the volume of Nitric acid that I have to use.
Richard Johnson
- Cambridge, England
---
April 13, 2015
A. Hi, I only just started refining silver yesterday and I use a 50/50 mix of de-ionised or distilled water to nitric acid. My nitric is 60% strength and it dissolved 3 oz of silver in about an hour In to silver nitrate form. I then watered down the solution again to a further 50/50 and then filtered it through a coffee filter and then dropped a length of copper pipe in and watched my pure silver powder drop out of solution.. Just drying it now and waiting to melt it in to a bar. It's true about the strength, if it's too strong it will create a protective layer around your silver that stops it from dissolving. So try a 50/50 mix with water and see if it works.. If not you may well have bought the wrong acid..
Paul liff
- luton, england
---
July 31, 2015
A. Nitric comes in higher purities than 65 %; fuming means almost pure.
NO2 and NOX fumes KILL people! Read the MSDS of nitric acid. No silver or gold is worth your life! Study, study and did I mention study!
Look at goldrefiningforum for a ton of information, and take your time! No shortcuts possible, and if you ask questions on the forum, you'll probably first get the response to take a step back, and think it over and study some more: don't be offended: because the questions you ask reflect your level of knowledge.

BE SAFE PLEASE.

Nitric dissolves high purity silver only when water is added, because the nitric oxidizes the silver and the oxidation layer protects the silver from being digested further. Water can absorb a lot of silver. Look for 'solubility table' and '-chart'.

If silver is to be precipitated from a silver nitrate solution, try inserting a copper rod, instead of salt. Enough video's about this on youtube. Salt (NaCl) will produce silverCHLORIDE, which is pretty hard to convert back to elemental silver, by means of stirring in a caustic solution and adding sugar, for instance.

Nitric acid is nitric acid, there are no "other kinds".
Martijn Ehlers
- terneuzen, zeeland, netherlands