Where the world gathers for
plating, anodizing, & finishing Q&As since 1989
-----
White rust on 5/16" Galvanized Spring Steel Rod
January 9, 2009
We received a shipment of galvanized 5/16" spring steel that we use on an outdoor product for marking hydrants and utility cabinets throughout the year, especially designed for marking hydrants/cabinets during the winter months with snow cover. The shipment we got in had white rust on the rods. Quite a big shipment. Can this white coating be removed in somewhat of ease, and also, with white rust, would there be any deterioration of the galvanizing? Also, will this product eventually red rust? This product is in crates but has always been in a storage building where is doesn't get wet.
Thanks,

Rod
Rodney Jorgenson
Engineer - Warren, MN, USA
---
First of two simultaneous responses -- January 15, 2009

White rust is an oxidation product of zinc. It usually contains carbonates as well as oxides (from CO2 in air). It sits of the surface of the zinc coating we call galvanizing. To form it consumes some zinc, but little in comparison to the whole coating thickness.
Its most commonly found on fresh galvanizing (that has not had the opportunity to form the dense hard, gray oxide layer that forms on galv after some time), which has been allowed to get wet and especially stacked touching or near touching other galv parts.

It is quite easily removed using a stiff brush (nylon scrubbing brush, or even a wire brush)sometimes assisted with hot soapy water.
After removal, while there is theoretically a thinner galv layer left, you'd not measure the difference.
It does not turn to red rust. Red rust is an oxide of iron, not zinc. For the iron (steel) to oxidise on a galvanized part, you'd need to remove all the thickness of zinc, and for perhaps 10mm all round the place. (the zinc will protect adjacent areas as well as covered areas).

In an application such as you describe, its a wonder that anyone is concerned at all. Is there such a need for aesthetics in a snow marker? Does it matter that its slightly white rather than grey?
If aesthetics are important, then white rust is easily removed. If not a problem, its best left there. With time it will disappear itself.

Geoff Crowley
Crithwood Ltd.
Westfield, Scotland, UK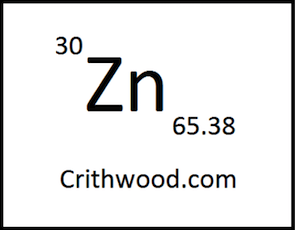 ---
Second of two simultaneous responses -- January 16, 2009

Sir:
A galvanizer in South Africa had a load of galvanized pipes that had white rust on them. He cleaned them using a dilute solution (I think a few % by weight) of acetic acid. He then rinsed the pipes with clean water and he said the white rust was removed. You could try one rod using distilled white vinegar which is about 5% acetic acid. After the acetic acid/rinsing treatment it would be important to fully dry the rods.
Regards,
Dr. Thomas H. Cook
Galvanizing Consultant - Hot Springs, South Dakota, USA