Where the world gathers for
plating, anodizing, & finishing Q&As since 1989
-----
Locating lost parts in a plating tank
January 5, 2009
I have never seen this posted in any finishing web-site before. I would like to hear from everyone out there about how you locate parts that have fallen off the rack to the bottom of the tank.

My main problem is that my parts are usually made of aluminum and highly polished. I need to find a way of locating these lost parts and retrieving them without damaging the polished surface or at least minimizing any damage.

The solutions that cause us the most problems are obviously the more opaque solutions such as nickel and acid copper.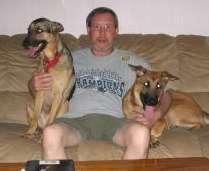 Tim Hamlett, CEF
- West Palm Beach, Florida, USA
---
First of two simultaneous responses -- January 10, 2009

Tim

Rack your parts better, or

Learn to get better at fishing. Close your eyes when you do it, or

Assemble a tray at the bottom of the tank, fabricated from perforated polypro. Attach some cords/straps for retrieving, and weights as needed.
Willie Alexander
- Colorado Springs, Colorado
---
Second of two simultaneous responses -- January 12, 2009

Try a net. It is a pain with air lines in the way, but a net resting on the bottom might work. Set it up where the hoist can pull it out.
I feel your pain.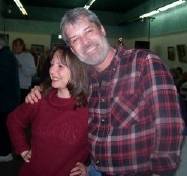 Trent Kaufman
electroplater - Galva, Illinois
---
January 14, 2009
Thanks Willie and Trent,

If only it were that easy Willie.

The tray/net idea has been kicked around and yes, it is a pain with anodes and airlines and spargers in the way. It wouldn't be so bad if my tanks were 2'x2' or 3'x3' but they are 8'x3', 8'x4',12'x3' and 14'x3'.

We have also tried using underwater cameras to locate the parts on the bottom but you have to get right on the bottom to see anything. Another idea was to use a large diameter (2"-3") suction pipe on the filter pump, use it as a vacuum cleaner and divert the flow through a basket strainer to trap the parts.

Anyone else have any ideas?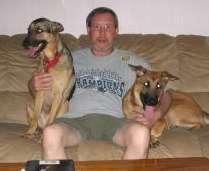 Tim Hamlett, CEF
- West Palm Beach, Florida, USA
---
January 16, 2009
Might be an idea to attach something to your racks (underneath) so it falls on or into this something.
Erik van der Staaij
- Emmen, Netherlands
---
January 16, 2009
We used a "pooper scooper" (dust pan) made out of 304 ss with a sched 80 pvc handle. we drilled holes in the back of it so that you could get it to pass thru the solution with a minimum of resistance. 8' x4' x4' tanks.
James Watts
- Navarre, Florida
---
January 24, 2009
When faced with this problem, my solution was to make the person who had jigged the parts personally responsible for retrieving them.

Suddenly the problem went away.

It works even better if you work a group bonus system and the operators are losing out while the jigger goes fishing.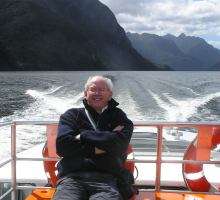 Geoff Smith
Hampshire, England
---
January 27, 2009
Train a cormorant. :-)
Terry Hickling
Birmingham, United Kingdom