Where the world gathers for
plating, anodizing, & finishing Q&As since 1989
-----
Can cast 316L stainless be galvanized and how would it perform in seawater?
January 5, 2009
We're working on an application that requires our parts to sit in the ocean for several years. We want to make two existing components (made from cast-316L SS [CF-3M]) last longer in seawater than they would on their own. The environment is stagnant, with high chloride levels and temperatures hitting 95 in the summer. The parts are in contact with each other and other plastic parts; they all need to mate.

One idea we're considering is galvanizing the stainless:

1. Is this possible, and if so, is there anything special about the process as compared to galvanizing mild steel? From what I can gather, there's enough iron in the stainless for the zinc to bond to.

2. How would this perform in the water over the course of several years?
David Sediles
Product designer - Queens, New York, USA
---
First of two simultaneous responses -- January 8, 2009

You can't galvanize 316 SS.

This is an alloying process, not exactly a "bonding" process in the usual sense of that word.

But theory aside, SS just doesn't galvanize. When we get mild steel fabrications wiyth some stainless attachments, they come out similar to how they went in the process, but not galvanized. Sometimes the HCl attacks a little leaving a slightly "furry" finish, but not galvanized.

Geoff Crowley
Crithwood Ltd.
Westfield, Scotland, UK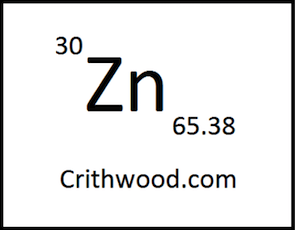 ---
Second of two simultaneous responses -- January 8, 2009

You have it wrong Dave. Zinc will not adhere to SS unless you give it an initial strike from a highly acidic nickel bath, so, your statement that SS316 has enough iron to bond to the zinc has nothing to do with reality. At least for plating purposes, the iron in this and other similar alloys does not matter since it is dissolved. Additionally, zinc is a very active (weak) metal. It will not survive long immersed in salt water. Very soon the substrate will be exposed again.
Guillermo Marrufo
Monterrey, NL, Mexico
---
September 21, 2009
David,
Have your cast 316 electropolished to increase the corrosion resistance immensely in salt water. Make sure all your fasteners are of the same grade (316)stainless and have them electropolished also. Under no circumstances use carbon/mild steel fasteners. Or touch the electropolished finish with carbon/mild steel afterwords.
We processed 316 ss boat anchors by mechanically finishing them to a mirror for aesthetic purposes then electropolished to increase corrosion resistance.
Cliff Kusch
electropolishing shop - North Vancouver, British Columbia, Canada