Where the world gathers for
plating, anodizing, & finishing Q&As since 1989
-----
Using stainless steel for PVD
December 30, 2008
Q. Have run into an issue when coating some PVD plastic parts. These are PVC substrate with a UV cured paint primer, followed by a PVD application of Stainless steel (grade is 316L), finished up with another protective UV coating on top. The issue is in a rainbow effect that is happening over stainless as well as some curing issues with the topcoat that do not occur when using Tin or Tin/Indium alloys as the PVD material. I am trying to figure out why - would the process conditions be different, or is there an interaction with some of the metal types in the stainless composition.
I am the paint supplier and the PVD process is somewhat of a black box to me.
Andrew Stadler
Coating supplier - Pittsburgh, Pennsylvania, USA
---
January 4, 2009
A. Are you using sputtering for PVD? Sputtering rates are pretty low for SS as compared to tin. The SS coating could be too thin and multiple beam interference could be causing causing rainbow effects.
H.R. Prabhakara
- Consultant
Bangalore Plasmatek - Bangalore Karnataka India
January 19, 2009
A. Dear Andrew,

Increase the thickness of the coated film.
Or you can reduce the rotation speed of the substrates (if substrate is rotating).but take care of temperature .in both the cases you will eliminate the rainbow effect.

Regards,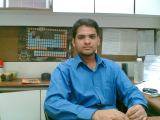 A.Murali Krishna
pvd process engineer
Pune, India
---
January 25, 2009
Q. Thanks for the comments. We will try some of these solutions. One added piece of information is that is the UV primer is double cured, the rainbow effect disappears. Could it be due to some movement in the PVD layer from shrinkage?
Andrew Stadler
- Pittsburgh, Pennsylvania, USA
---
---
Q. Hi, I am Mrityun

I had found practical results, need answers for that. Please help me.
My question: In a closed ss chamber, achieved vacuum up to 10 to the power of minus 5, in center of chamber, we had round cup like structure of ss. With heating coils, we heated our center round cup up to 1200 °C. Discolouration happened on the chamber body, as we are measuring the temperature of chamber body was 30 °C.
Though we are finding discoloration on the walls.
Mrityunjaya Sutturamath
Student - Gadag, Karnataka, India
February 28, 2019
A. Hi Mrityunjaya. I know very little about vacuum finishes, and maybe that's why I am having trouble following you. But are you saying that the outside of the chamber walls became discolored or just the inside? Did you actually do this experiment that you have described or are you just posting a homework problem which asks you to comment on a hypothetical situation?
If you actually did it and the inside walls became discolored (coated), why would you not expect that? You heated a sample of stainless steel to the point where its vapor pressure exceeded the ambient pressure in the chamber and it vaporized. What did you expect to happen when the vapor encountered the relatively cold walls of the chamber if not condense on them?
Please try to clarify for me. Thanks!
Regards,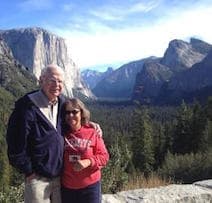 Ted Mooney
, P.E. RET
Striving to live Aloha
finishing.com - Pine Beach, New Jersey
March 2019
---
March 3, 2019
? I have some questions:
1. What were you trying to do ?
2. How did you measure the temperature of the "coil"?
3. What did you have in the stainless steel cup ?
4. As Ted has clearly explained something is evaporating at 1200 degrees in the vacuum chamber and coating the walls. Did you have any substrates or samples in the chamber which were coated ?
5. Which coating machine are you using ?
H.R. Prabhakara
- Consultant
Bangalore Plasmatek - Bangalore Karnataka India