Where the world gathers for
plating, anodizing, & finishing Q&As since 1989
-----
Need help on learning to finish brass horns
December 25, 2008
Hello, I run a used instruments store in Henrtetta OK. I would like to learn how to refinish brass horns. I've auto body shops for years. Now retired and need to play around a little for the high school in the area. I won't have a problem picking it up just need to under mixing and parts used and what kind to use. Thanks for any help you can offer. Mark
Mark Patterson
owner of musical store - Henryetta, OK
---
December 31, 2008
I assume you are talking about polishing these instruments. There are a number of products that can be used to hand finish metal parts after being disassembled; however, some of the smaller parts such as keys can be run in mass finishing equipment using treated organic media. We have sold our equipment to a couple of people who do this.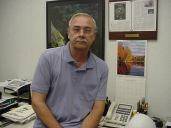 AF Kenton
retired business owner - Hatboro, Pennsylvania
---
January 1, 2009
Almost all brass musical instruments (trumpets,trombones, french horns, etc.) are lacquered. The first thing you have to do is disassemble the horn and remove all the lacquer.
Removing the lacquer will require some type of potent stinky solvent. You will need eye and hand protection and a well ventilated place to do this. You probably won't want to do this in your house or garage since it will stink up everything. If your garage is attached to your house it will permeate into your house no matter what you do.
After stripping the lacquer you will need to polish and buff the brass out to a bright mirror finish. It is unlikely you can do this by hand using rags and polishing compounds. You will need a polishing machine with various texture and size wheels mounted on it and various rouges depending on the extent of corrosion and tarnishing you are trying to remove.
Although the various slides and valves can be removed , you still have the main body of the instrument. Polishing and buffing out intricately shaped parts like this takes a very experienced and delicate touch. One wrong move while trying to buff out a small nook or cranny , such as in between the valves of a trumpet or the inner curve of a french horn bell, will end up in a catastrophic hang up of the instrument on the buffing machine.
The horn will be destroyed and a chance you will be seriously injured.
I have done work with a man who owns a company that specializes in this kind of work. It takes years to learn this skill. In the process of learning, you will most likely destroy some instruments. Since it is for high school students they will most likely be inexpensive (about $500) instruments. But imagine hanging up a Bach Strat or a Selmar Paris. ($3000 to $5000 ). Very unhappy !
Once you have buffed out the horn you will most want to lacquer it or it will tarnish right away. You must make sure the lacquer does not get into the valves or on the internal slide components. Another nasty stinky job requiring a knowledge of how the instrument works.
Are you also planning on learning how to rebuild the various types of valves on brass horns. They do wear out which causes the wind to leak out and sound awful. This is another very skilled job.
I am not saying you can't do it. Just don't plan on it being a simple hobby or pastime. The people who do this are skilled craftsmen who have made a career out of it.
I am sorry I am not giving you much of a pep talk, but this is how it is done. If you try to just shine it up, all you will do is smear and scuff the lacquer. It might look a little better for a month or so. But then it will just tarnish out and look worse than if you had done nothing in the first place.
Frank DeGuire
- St. Louis, Missouri, USA
---
January 3, 2009
Superb response!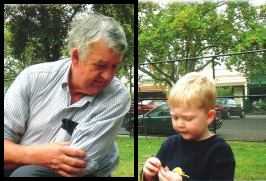 Bill Reynolds
[deceased]
consultant metallurgist - Ballarat, Victoria, Australia
We sadly relate the news that Bill passed away on Jan. 29, 2010.