Where the world gathers for
plating, anodizing, & finishing Q&As since 1989
-----
Dross control in galvanising
December 28, 2008
Dear Sirs,

We are a newly established Galvanising facility in northern India. I want to know what is the most suited chemical composition of MS so that dross formation is the least.

Regards
Sanjay Chowdhary
galvanisers - Alwar, Rajasthan, India
---
January 2, 2009
You didn't say what "MS" means. It could be a number of things, but assuming it might be Mild Steel ? then this isn't the right direction to take in reducing dross formation.
Its true that some steels are more reactive than others with molten zinc, forming a thicker coating that others (research the sandelin curve on the internet for more), but a galvanizer rarely has any choice in the steel grade.
There are many other factors that can influence dross formation:
Flux composition, cleanliness, temperature
Steel temperature, dryness
Drainage design of hollow items
Zinc temperature, composition
Rinse setup before flux.

Geoff Crowley
Crithwood Ltd.
Westfield, Scotland, UK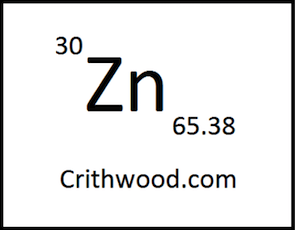 ---
January 2, 2009
Sir:
I presume that you want to know what MS to use for racking fixtures/and or a drossing device. The answer is a steel low in silicon, phosphorus, and aluminum. These elements in combination above about 0.2^0.02% cause a lot of dross (about 30 to 40 pounds of dross for every pound of steel alloyed, or dissolved).
True dross is primarily an alloy of 94% zinc and 6% iron. It is a semisolid at the galvanizing temperature (like mud in the bottom of a water pond). Actually more like saturated sugar crystals at the bottom of warm water. The temperature of the dross and the zinc are critical in properly removing dross.
A drossing "clam" or "grab" is the poorest drossing equipment resulting in an average of about 2% iron in the dross. The true dross like a sponge with much entrained zinc.
A drossing scoop or shovel properly used with cranes can be effective. The resulting dross can be above 4% average iron in the dross.
When making racking fixtures or a dross scoop, be sure to use welding rod with proper low alloying agents, otherwise the welds will soon disappear in the zinc.
Regards,
Dr. Thomas H. Cook
Galvanizing Consultant - Hot Springs, South Dakota, USA
---
January 11, 2009
Sir:

There is a mistake in my previous response, which should read: "0.02% MAX silicon + phosphorus + aluminum in the steel, NOT 0.2%."

Regards,
Dr. Thomas H. Cook
Galvanizing Consultant - Hot Springs, South Dakota, USA