Where the world gathers for
plating, anodizing, & finishing Q&As since 1989
-----
Shavings from CF8M are lower in chromium content than spec. Possible?
December 26, 2008
I am working in a valve manufacturing company.few days ago we received a casting for CF8M material along with the test certificate from the foundry
but we sent the shavings of the casting for testing in an NABL approved lab for chemical testing.the test results indicates that the chromium content is less than specified

chromium-----------18-21%(specified)---------17.3%(obtained)----tested at the lab

chromium-----------18-21%(specified)---------18.21%(obtained)----foundry test certificate

when enquired with the foundry,they said that when you shave off the casting, the amount of heat produced while machining decreases the chromium content by a fraction.
I just wanted to know whether this is to be believed or not.
Nishant Nambiar
design engineer - Thane, Mumbai, India
---
December 30, 2008
The statement is not to be believed.

The chemical composition of the shavings (or drillings, or turnings) is precisely the same as the bulk material from which they were machined.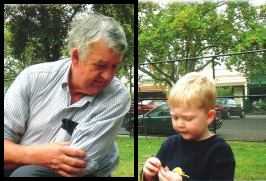 Bill Reynolds
[deceased]
consultant metallurgist - Ballarat, Victoria, Australia
We sadly relate the news that Bill passed away on Jan. 29, 2010.
---
January 1, 2009
Do not believe this excuse. Ideally, when sampling metals, a core sample should be drilled out and then analysed, but even if you use shavings, the metal content should be the same as the bulk material.
It would be interesting to know why the foundry believes that heating a metal will reduce the chromium content - it will give us all a good laugh to start 2009!
If the metal specification says 18-21% Cr, it means the chromium content should be between 18% and 21% - it does not mean it can be outside the specified limits.
I would give very serious consideration to changing the foundry and going to one that can be trusted.

Trevor Crichton
R&D practical scientist
Chesham, Bucks, UK
---
January 2, 2009
Good afternoon:

I agree with what Bill and Trevor have said, but I wanted to add a few thoughts...

If the foundry cert says 18.21% chrome, your sample should be 18.21 ± whatever the check analysis tolerance is, or within the permissible variation allowed. This should be spelled out in some material specification, or industry standard. Reasons being that samples from these castings are not homogeneous (especially if they were not subsequently homogenize annealed), and there is a bit of variation to be expected between two pieces of analytical equipment.

I'm guessing the result of the foundry cert is actually the average of several samples from the same heat, obtained immediately prior to or during the casting process. But you would have to verify that with the foundry.

For what its worth, I dusted off the covers of an old 1990 copy of SAE J409, which covered permissible variations for heats of steels. It showed that for stainless steels with 15-20% chrome, you were allowed a Cr variation of 0.20% over maximum or under minimum limit.

It is possible for a check analysis to be outside range. But if the 17.3% Cr check is valid, I can understand why you would be puzzled. That's 0.9% difference, and 0.7% under minimum. And their explanation doesn't make sense.

The cost of alloying elements has always been a big concern of steelmakers and steel foundries. Typically, they try to keep these alloy additions as low as possible, and still hit the chemistry range. Maybe this time they shaved it too close with Cr.

If you have an update from the foundry, could you please share that with us?

Belated Happy New Year.
Steve Bizub
- St Louis, Missouri