Where the world gathers for
plating, anodizing, & finishing Q&As since 1989
-----
How to Recover Gold From Solution
December 23, 2008
Q. I'm having an gold and silver electro-plating business from the past 6 years. My gold bath is basic in nature and famously known as P-C bath.

My question for the experts is how can I recover my gold from the waste solution?

Awaiting desperately,

Mustafa.
Mustafa Gandhi
plating industry - Surat, Gujarat, India
---
January 4, 2009
A. I have used two techniques for recovering gold from waste. Electroplating in a specialist cell is good at high concentrations but struggles at 20ppm. Ion exchange resins also require dedicated equipment but will reduce the gold content to about 1ppm. In both cases the gold will be contaminated with other metals like nickel and silver if present. And in both cases you should consider how much work is involved maintaining the equipment.
I use both on my drag out rinse; electroplating until I need to throw it away and then pass it through an ion exchange resin.
Nick Clatworthy
- Whitstable, Kent, UK
---
January 14, 2009
A. For smaller quantities, strong base anion exchange resin that is purchased in the chloride form can remove gold to < 1 mg/L. The resin can hold more than 2 pounds (900g) of gold per cubic foot. The resin is not regenerated; when it is exhausted, it is burned and the gold is recovered from the ash. This works on dilute rinses as well as more concentrated solutions.

For more concentrated solutions, batch electrowinning with a high surface area cathode is the most economical, and can also get down to 1 mg/L if it is run long enough.

There are other options for large quantities of gold, but the two above are sufficient for up to several troy ounces of gold per day.
Lyle Kirman
consultant - Cleveland Heights, Ohio
---
March 6, 2009
A. I suggest to use an electrowinning cell followed by precipitating the gold residues by soaking an aluminum or zinc plate under an alkaline pH.
Gabriel Schonwald
Bnei Berak, Israel
---
July 31, 2009
Q. I do electro plating business from many years. We tie our articles which are to be Gold plated with copper wire. So I have gold plated wires which contain Nickel and Gold.

By reverse current in HCl acid (concentrated) I remove both the metals from the copper wire. Cathode is Lead Plate, and Anode is my gold-bearing copper wire. By doing this process I get rid of both of the metals from the copper wire.

Now, how can I recover only gold from the solution?
Mustafa Gandhi
Electro platter - Surat, Gujarat, India
---
July 31, 2012
Q. Sir, I want to know how we can extract/recover/get gold from GPC (gold potassium cyanide).
akash kuamr
- up India
---
July 31, 2012
A. Hi Akash. As you see, we appended your inquiry to a prior discussion which should answer it, but please ask for clarification if anything is unclear. Good luck.
Regards,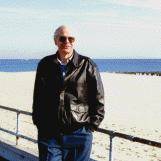 Ted Mooney
, P.E.
Striving to live Aloha
finishing.com - Pine Beach, New Jersey
---
---
May 21, 2013
Q. Hi Guys...

I recently applied an exchange resin for recovery of gold, silver and rhodium from the rinsing tank! The supplier had said that it works for this mixed rinsing water. Now, The resin has been loaded. But, they don't help me to extract those precious metals!!! Is it possible to recover all of them? The type of resin is mixed!
Mary Ma
- Iran
---
May 28, 2013
A. Hi Mary
The standard refinery method of getting gold from ion exchange resin is simply to burn off the resin as the resin has very little value.
Sounds simple but it is very easy to loose metal unless you have a very well controlled furnace with an exhaust filter.
The obvious answer is to send the resin to your gold supplier who will have all the facilities.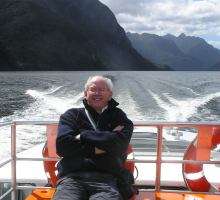 Geoff Smith
Hampshire, England
---
June 2, 2013
Q. Hey Geoff,
Thanks for your comment. I know but as I said, I have a big amount of used up resin that has been loaded with 3 precious metals! Au, Rh, and Ru! How can I reclaim all of them?! By burning and after that...?
Mary Ma
- Esf, Iran
---
June 10, 2013
A. Hi Mary
After burning you mix the residue thoroughly to get a uniform sample and, if you have the facilities, do an analysis so that you know what you have to start with.
I worked a couple of years in a refinery and there is no way I would take on separation of Au, Ru, Rh without extensive facilities - and good need. After all, what are you going to do with the metals when you have them? Converting them back to plating salts is another set of problems that you can do without.
I would always go the refinery route but with an analysis you know what you are trading. Also retain a sample and make sure that the refinery knows that you have.
For the future, you could make life a lot simpler for everyone if you can get the production line to use dragout tanks and to separate the rinse streams for the different metals.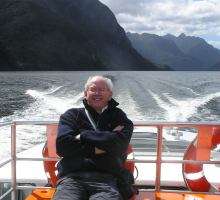 Geoff Smith
Hampshire, England
---
July 22, 2013

Hi Goeff,

Thanks for your kind and clever response.
Marzieh Ma
- Esf, Iran
---
July 25, 2013
A. You need to find a precious metals refiner who can do the necessary separation and refining of the metals. The refiner can also do the necessary burning of the resin (for a fee).

Typically, after burning the resins the ash is ball milled to -325 mesh (about <40 micron particle size). Following this, the metals are dissolved by very strong chemicals and proprietary refining techniques are used to separate and to purify them.

In order to cover the various charges, however, you need to have a significant quantity of exhausted resin. In the case of gold, for example, about 3 cubic feet (85L) or more would be a reasonable lot size.
Lyle Kirman
consultant - Cleveland Heights, Ohio
---
January 19, 2022

There's nothing greater than when someone explains something and knows what they are talking about. Very intelligent I do say. Have a great day.
Reddfeather / TC/Cartee
- Anderson SC