Where the world gathers for
plating, anodizing, & finishing Q&As since 1989
-----
Finishes on aluminum
December 16, 2008
My name is Mark Willey, co-owner of a small high end pen manufacturer located in Atlanta, Ga. We are in the final stages of a new design and have run into a problem that we need to work around before we begin production on our new parts. The metal components of our pens are going to be made from aluminum to achieve a lightweight design. As you will probably see by my questions, I am not very knowledgeable about aluminum materials and how to finish them.
The problem with aluminum is that it is too soft and scratches easily. We have had some sample pieces of 2024 and 6061 anodized both type II and type III. It seems that the type II is not as scratch resistant as we would like it and the type III turns too dark. The finish on the parts will be brushed aluminum and we are looking for a light to medium gray. I was thinking about trying 7075-T6 because of the increased hardness. My questions are as follows:
1) Should we be thinking of anodizing or can a sufficient hardness be achieved by annealing?
2) What is the T6 designation for any grade of aluminum mean?
3) Can anodized aluminum be plated (with rhodium) if we desire to do so at a later date?
Any information and direction someone can provide would be greatly appreciated.
Thanks,
Mark
Mark Willey
Pen maker/designer - Atlanta, Georgia, USA
---
December 28, 2008
Hello Mark,
Essentially anodized aluminum can't be electroplated. Anodizing is a different kind of the surface treatment, called sometimes cementation, because the oxide layer on aluminum can be very hard. You can reach similar result by plating aluminum with hard metal esp. nickel and chromium. There's no sense to use rhodium on aluminum for its high price, but there's no technical obstacles. Both treatments (anodizing and electroplating) are used in the industry, although anodizing seems to be more popular because of its simplicity and lower costs. Plating on aluminum is often used if we want to replace other metal (for reducing the weight) but save the same aspect. Best regards.
JANUSZ LABEDZ
- WARSAW, POLAND
---
January 5, 2009
Anodizing is commonly referred to as a "Ceramic like" Coating of aluminum oxide.

It is extremely hard, and the copper laden alloys (2000, 7000) have the ability to be hardened even further before Finishing them.

T6 refers the tempering process (Someone correct me if I am wrong here)

TMF offers a "silver hardcoating" that is proprietary in nature, combining the functionality of traditional type 3 anodizing, with the aesthetics of type 2 decorative.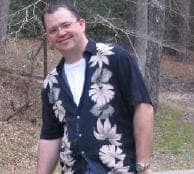 Ryan Cook
Toccoa, Georgia
---
January 30, 2009
Hello,

I know two processes to increase hardness of aluminium surface:
- Clear anodizing will give to you a "silver" colour. But you have to check the colour with your supplier because you could have white grey to dark grey depending the aluminium alloy and anodizing process.
- Nickel plating will give to you a grey nickel but the problem with aluminium is the sublayers to the adherence onto aluminium (degreasing/etching/zincating/nickel plating).

I think the best way to nickel plating is to have a nickel process supplier with barrel in order to reduce cost.

T6 indicates a thermic treatment to increase mechanical properties.
Nicolas Duthil
- Bordeaux, France
---
February 3, 2009
Mark,

Both Type II and III anodizing produce a very hard coating. Type III is harder but in your application there is little practical difference. Your experience with scratching resistance is likely due to the fact that Type III is typically much thicker. If you looked at the scratch under a microscope you would see that the scratch is really a deformation of the base metal and that the anodize, either Type II or III, is in broken pieces along side the furrow of the scratch.

Alloy 7075 is generally harder but the major factor is the temper (T6 in this case). Other tempers are available (the higher the number the harder the temper) but harder tempers may be difficult to machine or finish.

However there is no necessary differentiation between Type II and Type III. The only difference is the anodizing conditions, which are continuously variable. Type III is typically thicker just because it is usually used for engineering applications. The dark color of Type III is from the higher anodize voltage and, to a lesser extent, the thicker film. It is perfectly possible, and actually not at all difficult, to produce anodize films that are a compromise between Type II and III. It is also possible to shift the conditions so as to produce films are hard, thick, and clear (or gray). I have championed the utility of "Type 2.5" anodizing for many years and also demonstrated that hard films can be clear. The real issue in the industry is that most anodizing is specified and that anodize customers ask for a specified process, not one that works best for the application. Your application is a good example of my (soapbox) point.

Also FYI, anodize can be plated but it is more of a laboratory phenomena than a useful process. There are better ways to plate over aluminum.

But actually, thank you for illustrating my point about the utility of an anodize film that is both hard and decorative.
Leo Herringon
- Grand Rapids, Michigan, USA