Where the world gathers for
plating, anodizing, & finishing Q&As since 1989
-----
Chrome Plating hydraulic piston rods for marine applications
December 16, 2008
I am a hydraulic engineer and have been asked to comment on a process of plating for cylinder rods of large heavy lifting cylinders which will be working on the deck of oil platforms and therefore subject to a salty atmosphere but not immersed in water. The location could be the North Sea or offshore in Malaysia or similar.

To date the customer has used the following process without problems.

BS 4641: 1986 and BS 4758: 1986.is applicable

A) nickel undercoat 125 microns (0.125 mm) thick
B) grind and polish
C) chromium top coat 125 micron (0.125 mm) thick
D) grind and polish.

The Chinese manufacturer does not offer this process but is suggesting the following process.

0.025-0.03 mm Opaque chrome followed by 0.03-0.04 mm chrome.

As covered in GB11379-89, where the double layer is provided as an option for 'harsh environments'. Thickness of the order of 0.25 mm are only necessary on bearing shafts etc where a high wear resistance is required. The Opaque chrome is applied using less current and for a shorter time. This provides a softer layer which is less porous than standard chrome. The harder chrome wearing layer is then applied.

However a second option is available:-(0.015mm nickel and 0.05mm chromium) as in GB 11379-89(Metallic coatings-Electroplated coatings of chromium for engineering purposes) and GB 12332-90(Metallic coatings-Electroplated coatings of nickel for engineering purpose). Both techniques (0.015 mm nickel and 0.05 mm chromium; 0.025 mm opaque chrome and 0.05 mm hard chrome) are available in China.

Would anyone like to comment on the above processes for this application or any suggestions as to what is the best process.
Many thanks
Oliver Dunthorne
My client is a customer - Taunton, Somerset, United Kingdom
---
December 17, 2008
Hi, Oliver. This is a serious engineering need, which you are writing about in a serious tone, so I hate to make light of it -- but this is a joke. In the optimum scenario they are suggesting cutting the nickel thickness by 90 percent and the chrome thickness by 60 percent and asking if it will be satisfactory? The absolute best you could hope for is a life of 40 percent of your current life due to the reduced chrome thickness if the nickel thickness proves satisfactory, and it sounds a bit thin to deliver. I can't claim any experience with opaque chrome, but I'm highly skeptical that you can replace the corrosion fighting power of nickel with chrome, let alone chrome of 1/4 the thickness of the nickel it is trying to replace.
It is possible that your existing spec is overly conservative and you could start reducing thicknesses somewhat on a trial basis, but I really don't think you can write specifications around what happens to be available. You should see that a plant is found or established in China or elsewhere that has the technical competence to plate according to your specification. Good luck!
Regards,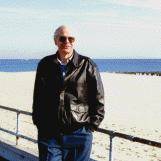 Ted Mooney
, P.E.
Striving to live Aloha
finishing.com - Pine Beach, New Jersey
---
March 2, 2009
Our Piston Rod Size is Dia 250 mm. We are plating 50 ~ 70 Microns now. If we bring the plating thickness to 40 ~ 50 Microns, what will be the effect on the performance and life of the rod.
Sudhakar Reddy
hydraulics - Hyderabad
---
March 6, 2009
Sudhakar,

See Ted's previous response above. If you reduce thickness, you reduce the life of the part. How much of a reduction in life can you accept? If this is for cost saving, the cutting back of the chrome plate will be a false economy, and won't save you that much anyway.
Brian Terry
Aerospace - Yeovil, Somerset, UK