Where the world gathers for
plating, anodizing, & finishing Q&As since 1989
-----
Aluminum cylinder permanently in salt water
December 13, 2008
Hi,
I have a similar challenge as others here. We have a 2" aluminum cylinder that is exposed to sea water permanently. We chose aluminum due the application. It's an ultrasonic transducer part, and aluminum is the perfect material. BUT, it corrodes, and it is soft and subject to cavitation corrosion by the ultrasound cavitation.

There is no mechanical stress other than ultrasonic cavitation erosion. Just ultrasonic vibration. We just need to expose the last 1/2" of the cylinder to the sea water.

Stainless and Titanium resist the cavitation perfectly, but are not ideal for ultrasound transmission. Thus the choice of aluminium bar stock (extruded).

We found a titanium coating process, which however is VERY involved.
If nickel or gold or anything more common could work, it would solve all our problems.

QUESTION:
Can anyone recommend how to plate this cylinder end?

Sounds like a simple question, but I have called too many "experts" to learn they are not sure in the end.

I am grateful for any help here!
Cheers!
Hans Krause
OEM - Montreal, QC, Canada
---
December 15, 2008
Hi, Hans. Sounds like a good application for electroless nickel. Find a shop that offers that and ask them. Gold will also be fine but is significantly more expensive. Good luck.
Regards,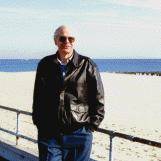 Ted Mooney
, P.E.
Striving to live Aloha
finishing.com - Pine Beach, New Jersey
---
First of two simultaneous responses -- December 16, 2008

In addition, be very sure there is no electrical leakage from the transducer circuits to the housing. Any such leakage can cause major corrosion on either the housing or an often remote location.

I've seen severe electrolytic etching of a large ship's propeller (2 metre diameter) caused by electrical leakage at the depth-sounder transducer housing. Electrically insulating paint and marine growth on the hull itself meant the lowest electrical resistance path for the leakage to get from the transducer back to the on-board power supply was via the propeller and drive shaft. Depending on relative electrical polarities in the setup, the corrosion is either at the transducer housing or at the point of electrical entry back to the hull.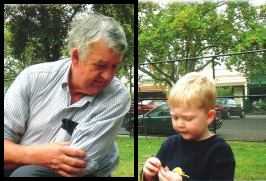 Bill Reynolds [deceased]
consultant metallurgist - Ballarat, Victoria, Australia
We sadly relate the news that Bill passed away on Jan. 29, 2010.
---
Second of two simultaneous responses -- December 17, 2008

Sonotrodes or "horns" used to weld plastic by ultrasound, are normally made of electroless nickel coated aluminum to resist corrosion from hot corrosive gasses that evolve from the plastic resins during melting. Look for a specialized plater.
Guillermo Marrufo
Monterrey, NL, Mexico
---
December 17, 2008
IF YOU DECIDE TO TRY ELECTROLESS NICKEL THE BEST IS A DUAL COATING OF 20 MICRONS OF HIGH PHOSPHOROUS AND 20 MICRONS OF MEDIUM PHOSPHOROUS.
Ricardo Burstein
Bnei Berak, Israel
---
January 28, 2009
If looking at Electroless Nickel, definitely consider either the dual coating mentioned above or High Phos alone. E-Ni is strictly a barrier protection, any porosity in the coating or damage to the coating will compromise corrosion protection. Otherwise, the common option would be Zinc or Cadmium with a Chromate Coating which offers some sacrificial corrosion protection.
Paul Slater
- Cedar Rapids, IA, USA
---
January 29, 2009
Now I will show up my ignorance re ultra sound.
Have you tried coating the aluminium with an epoxy powder coating material. Results in good adhesion, resists salt water... however, I have no idea whether the material would impede the ultra sonics you require. A transparent epoxy/phenolic would be even better (powder or liquid format).
Terry Hickling
Birmingham, United Kingdom