Where the world gathers for
plating, anodizing, & finishing Q&As since 1989
-----
Explosive limits of powder in powder coating?
December 12, 2008
Q. Powdercoaters are generally keen to operate safely, and to do this must assess the various risks to their people and equipment.
One such risk is the possibility of powder explosions, where powder suspended in air is in such concentrations as to be between the upper and lower explosive limits, and in the presence of potential sources of ignition.

But there are quite variable concentrations of powder in suspension. At the gun nozzle is one concentration, perhaps highest. Moving further from the gun the concentration reduces. The whole volume of a spray booth could see large variations in concentration.

Has anyone experience of a sensible robust methodology for assessing explosion risk in powdercoating operations?

Geoff Crowley
Crithwood Ltd.
Westfield, Scotland, UK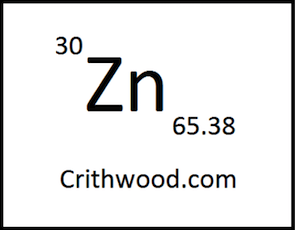 ---
January 14, 2009
A. Sorry Geoff for not posting earlier but I wanted to see what others thought.
I think Geoff's question is one of the most important questions I have seen in this PC section of finishing forum. The answer to the question "a sensible robust methodology for assessing explosion risk" has been answered by numerous universities, and scientist since PC became very popular in the 70's. Numerous methods for assessing the explosive capabilities of coating powders and air can be found on the www. However, coating powders have a less than 50/300 likelihood of causing an explosion than a flammable vapour/gas and air mixture. Incidentally, there are powder/dust clouds that call for more caution than the clouds created during the PC operation, such sources are coal mines and flour mills. A little known fact is that one kilo bag of sugar will intensify an explosion some ten fold (so beware making the coffee). Trials on the explosive capabilities of coating powders/air indicate that the lower/upper explosive limits (LEL/UEL) lie between 20/70 gms powder per cu mt of air. Accepting that the material is a potentially explosive substance then it is very important that we recognise that preventative measures are in place to keep the concentration of powder cloud as far as it is possible to below the lower explosive limit of 20 gm/sq mt of air. The "Safe Powder Coating Guidelines" 7th edition 2005 (CEPE), suggests that a safe working environment for PC would be equivalent to a 50% reduction of the LEL, i.e. 10 gm/sq mt air. Therefore, it is very important part of your plant maintenance check list, that both the spray booth and extraction unit is thoroughly cleaned and surplus powder removed on a regular basis. Why we have not heard of many explosions from PC is probably due to the fact that the concentration of powder/air leaving the nozzle of the gun is way above 70gm/cu mt and the further away the powder travels, the through put of fresh air keeps it below 10 gms.
Why I think Geoff's question is important: We are seeing more questions, not only on this forum, from people who are just entering into the application of PC materials. Not fully aware of the dangers and precautions to be considered before PC they state that they are a hobbyist or a DIY man. They go on to explain their equipment, wives old gas/electric baking oven (not on this forum thank goodness) a cardboard box with fan. I am not against these types of enterprises but until we try to inform them of the dangers to their health and safety and that of their neighbours then we are not the informative forum I thought we were.
Therefore if you are considering entering into PC or just beginning please take note -- during the application of powder coating materials a dangerous mixture of powder/air can arise if the movement/replacement of air to exhaust is insufficient. This over laden powder and air mixture is more likely to be subject to ignition from a spark (from the head of the spray gun) or the release of static electricity from some other source than would be than from a correctly balanced air flow exhaust system.
Sorry Geoff this may not be the answer you required but it did enable me to expand upon the subject.
Terry Hickling
Birmingham, United Kingdom
---
January 12, 2011
A. I have just started to look into this matter and have found little information. The paint powder itself is not flammable but as a fine powder is explosive if not exhausted/vented. The use of charged guns does not help either.
The oven is a safe distance from the booth but has naked flames in the burner unit (gas. All in all I will have a difficult time measuring what the safe limits are.
David Reid
- Norwich, Norfolk, UK
---
---
Insurance company says powder coating is explosive
August 12, 2014
!! The building owner is raising my rent due to insurance. Reason: "powdercoating is explosive". I've been powder coating for 16 years and I've yet to see the concentrate of powder in the air to deem it explosive. I have physically thrown a handful of powder in the air lighting a Bic lighter underneath the cloud resulting in a small flash.
Some insurance companies have powder coating under galvanizing. This has been my struggle in this industry. Powdercoating needs to be listed under its own category.
Ernie Herrera
- Denver, Colorado
---
August 14, 2014
A. Well your Insurance Company is correct.
Powder is an organic dust.
Just like the same conditions in a grain silo it can be explosive.
The usual culprit is introducing to many powder guns into a booth designed for less.
Usually, an incompetent operator would do this.
The same incompetence would lead to an ineffective earthing situation.
So now we have an organic dust cloud in excess of LEL and an ignition source.
Voila: Explosion!!
Hope this helps
Regards,
Bill
William Doherty
Trainer - Newcastle, NSW Australia
---
August 25, 2014
A. Ernie,
You may want to consult with your powder supplier to see if they have any data to support the notion that an explosion is unlikely. What William said is true, an explosion with the powder coat is theoretically possible, but the real question is how likely is it to occur accidentally, due to user error or otherwise?

If you ever watch Mythbusters, you know that sometimes with these things it takes a lot of specific effort to actually achieve the conditions needed for a cataclysmic event.

Ray Kremer
Stellar Solutions, Inc.

McHenry, Illinois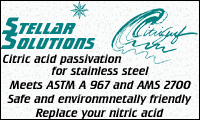 ---
August 26, 2014
Ray, I agree that under the perfect conditions, a powdercoat shop can blow up. By comparison to other products, it almost sounds like powdercoating is unstable. Spontaneous human combustion is a possibility with everyone and it's happened to some. How many powdercoating shops have blown up is what I would like to know.
Ernie Herrera
[returning]
- Denver, Colorado
---
August 2014
A. Hi Ernie. For a few years I was a metal finishing specialist for a fire investigation company retained by insurance companies, and I taught "safety in metal finishing" on a number of occasions, and wrote the booklet "Safety Tips for Operators of Metal Finishing Equipment" for the Metal Finishers Supply Association -- and I never heard of a case in my career. Clearly, my experience is not all-encompassing, nor can I present myself as an authority on the statistics, but I do think my experience is sufficient to say that it's a rarity rather than a commonplace.
I think if you follow William's excellent advice, making sure that your operators are trained in what contributing factors could allow an explosion, then the possibility might be as mythological as spontaneous human combustion :-)
Regards,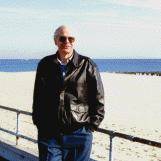 Ted Mooney
, P.E.
Striving to live Aloha
finishing.com - Pine Beach, New Jersey
---
September 15, 2014
A. This is not mythology.
I am personally aware of one individual who was the victim of an explosion whilst cutting down a powdercoat booth exhaust stack with oxy.
The results were not pretty!
Regards,
Bill
William Doherty
Trainer - Newcastle, NSW Australia
---
September 2014
? Thanks William. He was cutting down the stack while the booth was in operation with powder suspended in the exhaust air? :-)
I think an explosion from oxy-acetylene torching during demolition isn't fully relevant to the statistics Ernie would like to present to his landlord regarding operation of powder coating facilities. But it certainly reinforces Terry's point, and yours, that knowledgable design and operation are always vital.
Regards,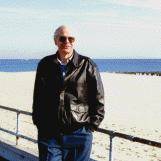 Ted Mooney
, P.E.
Striving to live Aloha
finishing.com - Pine Beach, New Jersey
---
September 16, 2014
! No, that explosion occurred during de-commissioning of a powdercoat plant.
The residual powder disturbed in the exhaust vent was sufficient to initiate the explosion.
Regards,
Bill
William Doherty
Trainer - Newcastle, NSW Australia