Where the world gathers for
plating, anodizing, & finishing Q&As since 1989
-----
Inside blowing of 73" O.D. pipes
December 7, 2008
Dear Sir

We are galvanizing ASTM pipes sizes varies between 15mm NB to 168.3mm OD.
But during steam blowing for 73mm OD and above sizes we found very poor cleaning and quality.
Could it possible to increase speed of steam or any other way.
ANUP DASH
GALVANIZER - MURBAD, MAHARASHTRA, INDIA
---
December 11, 2008
Its some years since I was involved in pipe galvanizing, but surely this is matter of simple physics?
If you increase the diameter of the pipe, to attain the same steam velocity in your blowout, you'll need a lot more steam.
Its the velocity of the steam that cleans, so if you double the diameter, you'll have increased the cross section area by about 4 times, and will need about 4 times the volume of steam to attain the same blowout velocity.

Geoff Crowley
Crithwood Ltd.
Westfield, Scotland, UK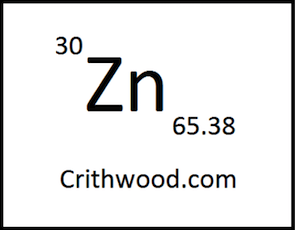 ---
December 19, 2008
Sir:

For pipes up to about 1.5 inch dia. a straight laminar flow with about 400 pipe volumes of steam normally produces good results. For 2 inch diameter pipes a necked down blowhead (like a fire hose nozzle) or a spiral steam blow produces good results. Transitional or turbulent flow can be produced (with appropriate Reynold's Numbers) using a steam accumulator or superheated steam. The best results for 6 inch dia pipes that I have seen (for this conventional method) is 86 microns id zinc at each end of the pipes. This is with a boiler and superheated steam with a thermal capacity about equal to the kettle. There is about a +- 50% variation in id coating thickness.

There is a non-conventional, economically excellent method that produces very smooth internal zinc coatings of 50 microns +- 5 microns from end-to-end and also constant radially (around the inside circumference), for 6 inch diameter pipes.

To understand more about fluid flow in pipes look at "laminar flow" on "youtube," on google.

Regards,
Dr. Thomas H. Cook
Galvanizing Consultant - Hot Springs, South Dakota, USA
---
December 20, 2008
Dear Sir

How is it possible to increase the steam velocity for inside blowing of pipe (Galvanizing)? Is there any system in between boiler out and blowin valve ?
Anup Dash
- Murbad, Maharashtra, India
---
December 26, 2008
Sir:
Thank you for responding. I am interested to know the zinc thicknesses on the inside of your large bore pipes. Thus please use a magnetic thickness gauge about 6 to 12 inches from each end and do 10 zinc thickness readings around the inside circumference of the pipes. If you do this for 4 inch, 5 inch, and six inch and post your results, then I could comment. Also I am interested in your price for zinc and the value of your zinc blow powder.
Regards,
Dr. Thomas H. Cook
Galvanizing Consultant - Hot Springs, South Dakota, USA