Where the world gathers for
plating, anodizing, & finishing Q&As since 1989
-----
Electroplating Printed Circuit boards
December 3, 2008
Dear Mr.Ted Mooney,
I am a small manufacturer of Printed circuit boards for the enthusiast, semi professional and hobbyist Once again I am requesting your professional help and assistance with the problem I have. I have explained to you a year or two ago that I manufacture PC Boards for the hobbyist and now for two TV Stations and I "Roller Plate" the pc boards before drilling the holes in a machine with a drum that revolves around in a bath of 63% Tin and 37% lead, Applying a flux on the roller as well some paste on the pc board and feeding the PCB rolling through the two rollers (one silicon covered roller and the other a Tin plated roller) on the other side the PCB appears "Roller Plated" It works well BUT!I HAVE HAD ENOUGH OF THIS SYSTEM IT IS HOT AND THE CHEMICALS COST PLENTY.
Please advise me really URGENTLY the easiest way (IF) to Electroplate the PCBoards from now on. I have purchased a 5 volt 50Amp Power supply with Amp and voltage meters and I have purchased some POLYPROPYLENE Tanks in which I plan to Electroplate my PC board soon.
Please sir advise me at your earliest convenience what the easiest yet most professional way I am able to Electroplate my PCBoards from now on.
Thank you for the help in the past
Respectfully yours
Chris Halgryn
Auckland (Ex SWEDEN)
New Zealand.
I WOULD APPRECIATE IT IF THIS REQUEST IS TREATED AS A MATTER OF URGENCY PLEASE...
Christopher Halgryn
Circuit designer and PCB Manufacturer - New Zealand
---
December 6, 2008
DEAR SIR, AS PER MY EXP. YOU CAN PLATE TIN/LEAD,TIN PLATING,NICKEL PLATING,SILVER PLATING,GOLD PLATING ON PCB
A BRIEF PROCESS SEQUENCE OF TIN/LEAD PLATING ON PCB IS AS FOLLOWS:-
SOAK CLEANING
WATER RINSE
WATER RINSE
MICRO ETCHING
WATER RINSE
WATER RINSE
ACTIVATION DIP
TIN/LEAD
WATER RINSE
HOT WATER RINSE
DRY.
HOPE THIS WILL SOLVE YOUR PROBLEM.
I WILL ALSO SUGGEST YOU TO CONTACT LOCAL CHEMICAL SUPPLIER.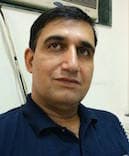 Ajay Raina
Ludhiana, Punjab, India
---
December 14, 2008
Isn't there a strong move away from lead containing solders? I would have thought that your best option would be to use lead free solders, as this is environmentally more sensible and will be less of a health hazard to you. I am very aware that many of the lead-free solders have suffered from tin whiskers and this can be a major problem in the electroncis industry, but there is a lot of work going on to circumvent this issue. I also know that some PCB manufacturers are not happy about the higher melting points of lead free solders; Sn-37Pb melts at 183C, whilst pure Sn melts at 232C. Alternative solders such as Sn-3Ag-0.5Cu melts at 230C, whilst Sn-9Zn melts at 198C and Sn-57Bi melts at 139C. Alloys of Sn-Ag-Bi-Cu melt anywhere between 230 and 140C, depending on their formulation. I suggest you look in the literature and see what other solders are being used and then use a bath that will replicate the preferred solder's formulations.

Trevor Crichton
R&D practical scientist
Chesham, Bucks, UK
---
January 26, 2009
If I understand you correctly, you are solder plating the PCB copper traces *after* being etched. In this case, there is no way to electroplate anything without electrical contact to each individual isolated copper pattern.
People often use an electroless tin bath for this step.
I believe electroless nickel can also be used as a final finish. I don't know of any DIY electroless formulations. You can try searching the finishing.com archives or Google.
This old paper from IBM might be of some use.
http://www.research.ibm.com/journal/rd/286/ibmrd2806K.pdf
Adam Seychell
- Australia