Where the world gathers for
plating, anodizing, & finishing Q&As since 1989
-----
Urgent Solution Needed for Chroming failure. Chrome specs suspected
November 25, 2008
My name is Lance and my company makes a chrome automotive wheel product that was released last September/October. 8-12 weeks after its release we noticed extreme pitting and flaking on some of the housings. This was primarily occurring in areas of humidity w/ de-icing salts (on roads) or near coastal areas. The material is ADC 12 and was cast. We began investigating what specs were used in plating and these were provided by the factory:

For the first production the chroming thickness was:

1st layer copper ÿ 12 microns

2nd layer nickel ÿ 12 microns

3rd layer chrome ÿ 0.15 microns

As co-inventor of the product, ADC 12 is not what we had specified when we prototyped this product. We specified aircraft aluminum T-6016 which was to be machined and then chromed. The results gave us excellent outcome on corrosion. When we began asking who defined this new untested material and these chrome specs, we received "contradictory" statements from the one who handled the B.O.M.

In short, for a quality automotive product that resists corrosion, is ADC 12 a recommended material for this type of application?

Secondly, are the first chrome specs what you would expect to find on a high quality plating job?

Lastly, they are suggesting stripping and rechroming these units made of ADC 12 and rechroming them. Based on your expert opinions, do you feel that this is a viable solution or are we trying "to make a silk purse out of a sow's ear"? Should we opt for another material? New chrome specs they are defining as follows:

The re-chroming is done with the following thickness:

1st layer copper ÿ 10 microns

2nd layer nickel ÿ 20 microns

3rd layer chrome ÿ 4 microns

This argument has come to a head and is now in court. We refuse to sell a defective product and the investors are getting pushy in court about selling it anyway. I refuse to move until I have a clearer picture. Any ideas?

In earnest,
Lance Bartels
Lance Bartels
Product Designer/OEM - Marathon, Florida, U.S.A.
---
November 28, 2008
Hi, Lance. 6016 is clearly a superior material from a corrosion-resistance standpoint and ADC-12 is not a satisfactory substitute. But successful chrome plated wheels have been made from pressure cast aluminum like ADC-12 (I don't know exactly what alloys are actually used by the manufacturers offhand though), so I think it is possible to obtain adequate corrosion resistance via excellent plating.
Although you haven't mentioned the exact component and what kind of mechanical abuse it might receive, I would suspect that the plating spec is inadequate. I believe the spec should include duplex nickel (semi-bright nickel followed by bright nickel); I don't think one layer of nickel is enough regardless of its thickness. A good spec would probably be zincate, electroless nickel, copper, semi-bright nickel, bright nickel, chrome. As for thicknesses, please see NASF's (www.nasf.org) Quality Metal finishing guide for Nickel-Chrome Plating, where you can decide whether the exposure condition is moderate, severe, or extremely severe and pick thicknesses accordingly.
Because you are involved in a court case, please use the phrase 'expert opinion' with great care. You don't get an 'expert opinion' for free on the internet from people who are not even up to speed on all the particulars :-)
Good luck.
Regards,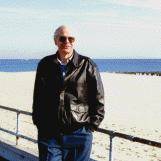 Ted Mooney
, P.E.
Striving to live Aloha
finishing.com - Pine Beach, New Jersey