Where the world gathers for
plating, anodizing, & finishing Q&As since 1989
-----
Tell me about Aluminium Sputtering
November 28, 2008
I have queries on process method, atmosphere required for carrying out the Aluminium sputtering. Is Aluminium sputtering a patented technology? Would request experts to share your knowledge.
KASI SUBBIAH PERICHIYAPPAN
- Bangalore, Karnataka, India
---
December 3, 2008
Aluminum sputtering is not a patented process, and is fairly easy to do. Any magnetron can sputter aluminum at a very high rate.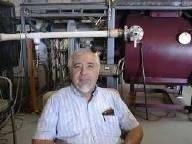 Jim Treglio
-
scwineryreview.com
PVD Consultant & Wine Lover - San Diego,
California
---
December 6, 2008
Well, in principle aluminum sputtering is easy. But sputtering rate is not really high at least as compared to copper or gold. So you need high power. Target cooling becomes an issue. Contaminant like oxygen, nitrogen etc may spoil the show. Arcing may become a serious problem.
Good luck if you're trying!
H.R. Prabhakara
- Consultant
Bangalore Plasmatek - Bangalore Karnataka India
---
December 9, 2008
Thanks Mr.Jim and Mr. Prabhakara for sharing your expertise.

Going by reply from Mr. Prabhakara, I understand that vacuum would support Al sputtering process for optimum results.

May I request, If you could share some more informations on
1.Requirements for surface preparation prior to Al sputtering.
2.What would be the adherence level / implantation level of sputtering atoms at a painted surface.
3. Mr.Prabhakara, I'm not trying the process on my own,
Can you suggest me if there are any source available for this process in India.
KASI SUBBIAH PERICHIYAPPAN
- Bangalore, Karnataka, India
---
December 10, 2008
Sputtering requires a good vacuum and a clean substrate surface. Sputtering onto a painted surface is not a good idea. Paint and vacuums do not get along well, and the sputtered aluminum is not likely to adhere to paint.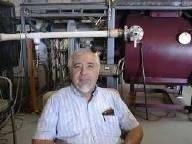 Jim Treglio
-
scwineryreview.com
PVD Consultant & Wine Lover - San Diego,
California
December 16, 2008




for any nitride coatings with good adhesion one should have a a clean surface.
as I know the deposition rate for AL is high,so you should control the power according to your required thickness or deposition time.

the colour may look like milky white.

compared to sputtering PVD ARC is a controllable technique for Al deposition.

Regards




A.Murali Krishna


pvd process engineer
Pune, India




---

December 16, 2008




There are people with some experience in this field in Bangalore. You may get some information by searching the web.

H.R. Prabhakara

- Consultant




Bangalore Plasmatek - Bangalore Karnataka India