Where the world gathers for
plating, anodizing, & finishing Q&As since 1989
-----
Trivalent Yellow passivation failing in 13-20 hrs salt spray
I am not able to meet the salt spray life of more than 20 hrs against the 96-110 hrs at max with the trivalent yellow passivation.
Process sequence followed is:
1) Soak cleaning & electrocleaning.
2) water Rinse
3)HCl pickling
4)water rinse
5)water rinse
6)Zinc acid plating(barrel Type)
7)water Rinse
8)water Rinse
9)0.2-0.3% Bright dip(nitric acid)
10) water rinse
11) Trivalent passivation(90 sec dipping time)
12) water rinse
13) water rinse
14) air spray
15) drying(80-90°C for 15 min)

Appearance after passivation is iridescent yellow/greenish yellow.
SST being failed within 13 -20 hrs max.
Plating Thickness: 9 microns.

I have lot of hopes with this technical forum. Please help in this regard to solve the issue.

what Could be failure cause, Please give your valuable suggestions to solve this issue.

regards,
Rahul
Kesav C
Process designer - Hyderabad, India
November 22, 2008
---
dear sir,
we were doing acid zinc plating.Now party wanted to get 72 hrs in NSST .I was
doing trivalent blue passivation.what was the procedure to get the correct result.
Sombabu Chota
plating shop employee - Nalgonda, India
November 24, 2008
A. Rahul,
Not a lot of details in your process but looks sound from here. I would run a zinc and iron analysis on the chromate. Alternately, make up a fresh batch in the lab. Run a panel on your line and have them both salt sprayed. It should show you if the chromate is old or contaminated.




Trent Kaufman




electroplater - Galva, Illinois






A. Your drying cycle may be too hot. Most chromate finishes are limited to about 140 F (60 C) for temperature exposure. Above this, they dehydrate and the corrosion resistance is degraded Check your technical data sheet for the passivation process to see what the recommended drying procedure is.

Brad Walters




- Orange County, California, USA






A. SST failure is mainly due to

1.Poor maintenance of plating solution. Being acid chloride bath periodical treatments to metallic and organic impurities is a must.

2. Use of better chromates. Nowadays chromates are available to meet 160 plus hours towards WR. (both blue, yellow) 500 plus hr to RR. Stable long lasting chromates and tolerance to impurities is necessary to meet uniform SST life.

3. Your plating cycle seems alright. Only thing electroclean the parts after acid pickling and use of neutralizing dip before plating will clean the parts well.




P. Gurumoorthi




electroplating process chemicals< - Chennai, Tamilnadu, India




---
Thanks all for your kind replies.
In spite of doing all the treatments to the bath the results remain same i.e. 13-20 max of SST life...
I tried with the new bath make up of Zinc plating and Fresh passivation bath. Even then the results are not satisfactory.
I have treated my bath with Zinc dust. Checked for impurities,
Passivation time & temperature are followed as per technical data sheet recommended by chemical supplier.

I'd like to share one important observation is my Hexavalent yellow is getting passed for 72 hrs without white corrosion.

Regards,
Kesav C
- Hyd, India
November 30, 2008
A. Hmmm....Sounds like you may have acquired a "bad" batch of chromate. Can you have your supplier run an analysis on your raw components?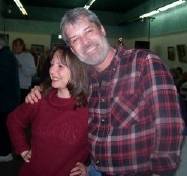 Trent Kaufman
electroplater - Galva, Illinois
A. Hi,
Please check the passivation, may be its not giving you the required thickness of chrome passivated on zinc, I think one can test the thickness of the chrome over zinc, as more the thickness the corrosion is better.
Thanks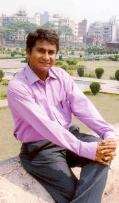 Praveen Kumar
plating process supplier
Mumbai, India
A. Dear sir

please check your SST Parameters passivation quality purity of zinc bath if all are correct still part is failing SST Then use good topcoat or go for alkaline zinc plating chemistry.
SURESH REDDY
- Bangalore
A. As you are barrel plating you might be damaging the passivation layer. As the trivalent passivation is not self-healing (unlike hex Cr) you can get bad results without a sealing on top of the trivalent passivate.
Erik van der Staaij
- Emmen, Netherlands