Where the world gathers for
plating, anodizing, & finishing Q&As since 1989
-----
Are there alternatives to passivation?
November 11, 2008
Is their any chemical treatment that can be done that can passivate and yet be environmentally safe?
Chris Kozka
product designer - Schiller Park, IL, USA
---
November 17, 2008
"Environmentally safe" is sort of a buzz phrase rather than a cold hard fact, Chris, but there are a number of things that are probably less hazardous and probably with less environmental baggage than nitric acid or nitric acid plus chromic acid. You can consider citric acid passivation (now Mil-approved), as well as the proprietary low-acid / no-acid electropolishing electrolytes. Good luck.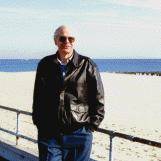 Ted Mooney
, P.E.
Striving to live Aloha
finishing.com - Pine Beach, New Jersey
---
November 19, 2008
«Passivation» really mean two quite different processes:

1. Removal of depleted chromium (less than 7% Cr) structural components and surface contaminations;

2. Thickening and strengthening of the natural oxide film.

The process (1) is usually conducted by means of nitric or citric passivation. The process (2) does not work when applying citric passivation, and has very limited affect when applying nitric passivation.

Selection of passivation methods depends on the surface quality of SS. If the surface is clean and there are no depleted chromium structures or surface contamination, then process (1) does not make sense, and improving the corrosion resistance is only possible through thickening and strengthening of natural oxide film, i.e., with the help of the process (2).

If the surface varies and includes contamination, the highest corrosion resistance is achieved by first application of the process (1), and following by process (2).

Example. of solutions for the process 2:

This is ENVIRONMENTALLY SAFE PASSIVATING SOLUTION.

We have developed this method for milk industry, where regular equipment after-cleaning passivation is required.



H3P04-5-10 g/l (phosphoric acid)

H202-1-3% (hydrogen peroxide)

NaCl - 1 g/l (salt)

Room temperature, duration - 20-40 min. Solution can be corrected by 1% hydrogen peroxide after each application and can be reused. Rinse by clean water.

For different applications and for different stainless alloy type we can develop methods of passivation type 2 which will stand various passivating film tests.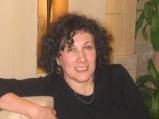 Anna Berkovich
Russamer Lab

Pittsburgh, Pennsylvania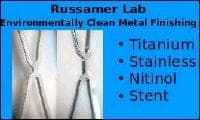 ---
November 19, 2008
Hi, Anna. We appreciate your input on this. The discussion of citric vs. nitric vs. electropolishing has been going on here on this website for 13 years now, with each approach defended by suppliers as well as end users. The suppliers are simply not going to agree about which approach is best, and very patient readers will find links to independent test results on this site and elsewhere.

Regards,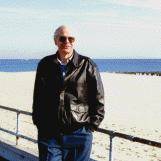 Ted Mooney
, P.E.
Striving to live Aloha
finishing.com - Pine Beach, New Jersey
---
November 25, 2008
Chris,
The assumption seems to be that you are talking about stainless passivation. If you meant some other type, such as chromate conversion, let us know.

As mentioned, citric acid is environmentally friendly.

With regards to Anna, it's been borne out by much testing and industry use of the passivation specs that a stainless surface that has been rendered iron-free by the acid treatment forms an excellent chrome oxide layer just from exposure to air. But it is also quite true that a hydroxide bath functions very well as a supplement to that and perhaps even a total alternative.

It should be noted though that the formula she gave does not meet industry passivation specs. I question the use of NaCl, chlorides are damaging to stainless steel.

Ray Kremer
Stellar Solutions, Inc.

McHenry, Illinois