Where the world gathers for
plating, anodizing, & finishing Q&As since 1989
-----
5-stage Pre-Cleaner/Phosphate coating for Powder paint
Q. We are running a powder paint line with a 5 stage pre-treatment process,
Stage One- Craftsman clean mildly alkaline spray cleaner
Stage Two- Rinse
Stage 3 - Craftsman clean Phosphate acidic liquid concentration - pH is balanced with Sodium Hydroxide
Stage 4- Rinse
Stage 5- Craftsman clean dry in place non-chrome sealer used as a final rinse.

My issue is this.
My stage 3 Titration is running too high (4.6) and my pH is running too low at (1.8). The parts coming out of the wash are coated with a white residue which I suspect is the iron phosphate,
If iron phosphate is left on, what and how will it impact my powder coating?
I have other issues aside from this with chemical streaking after stage 5 that is visible under the paint?/
Any ideas--- I am going nuts.
Mary Libb
Manufacturing - Massachusetts
November 7, 2008
A. You should be going nuts!

[You should] go for a proper 7 stage Zinc phosphating process. You shall never find a better process than this.

this process is claimed to be the best suitable one with history of success !

the process is

TANK 1) DEGREASING
TANK 2) WATER WASH
TANK 3) DERUSTING
TANK 4) WATER WASH
TANK 5) Surface Activation
TANK 6) Cold/hot ZINC PHOSPHATING.
TANK 7) PASSIVATION.

There are parameters for all tanks. for phosphating in a cold process the parameter is the total acid should be 36 points for a 10ml solution titrated with n/10 NaOH, with phenolphthalein as indicator till a Pale permanent pink colour is achieved, and Free acid should be between 1.5 to 2 titrated with bromocresol green as the indicator.
SHANKAR O KHANDELWAL
- Coimbatore,Tamilnadu, India
A. Hi, Shankar, and thanks for the very detailed response. I agree with you that zinc phosphatizing is the ideal pretreatment . . . but that does not mean that iron phosphate is hopeless :-)

Thousands and thousands of manufacturers have successfully used iron phosphate on countless millions of square feet of product.

Regards,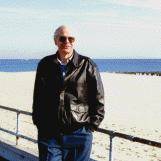 Ted Mooney
, P.E.
Striving to live Aloha
finishing.com - Pine Beach, New Jersey
A. The phosphate temp shouldn't be higher than 110 degrees.

Your phosphate concentration should be 2.0, the white residue is the phosphate and it will cause adhesion problems if the coating weight is too high.

Make sure the parts are only exposed to the phosphate for a minute to a minute and a half max for the proper coating weight.

You should raise the phosphate pH to about 5.5. Aren't you having rust issues?

Stage 5 (or final rinse) should be an R/O or DI rinse tank.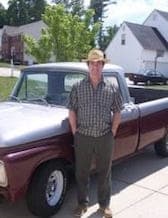 Sheldon Taylor
supply chain electronics
Wake Forest, North Carolina
A. What ever it is Ted, I don't consider IRON PHOSPHATING as a method of pre-treatment due to technical reasons.

Nothing is better than zinc phosphating, practically, say its anti-corrosive property, or its role as an adhesion promoter. The maintenance of the tank is also simple and easy.

Practice good systems for pre-treatment instead of poor age-old practices, Here I would like to mention Nano coatings, users it's a new technology, we shall wait and watch.

with best regards
O.SHANKAR.
SHANKAR O KHANDELWAL
- Coimbatore, Tamilnadu, India
---
A. Oh, I have to argue here....

While Zinc is superior at corrosion resistance, Iron CAN be superior to basic adhesion.

And while the Nano conversion coatings are getting a lot better (ours included) they are not for everyone - yet.
Dave Wright [deceased]
- Mequon, Wisconsin
With sadness we note Dave's passing on Oct. 11, 2013. His longtime friend Anne Goyer offers a tribute to him in The Finishing Touch, Vol. 23 No. 4.
A. Here's my two bits

I work on a coil line, we use zinc phosphate for a number of jobs on hot dip galvanized. Getting adhesion with a 0T or 1T bend is quite common if you know what you are doing.
Ronald Zeeman
Coil Coating - Brampton, ON, Canada
A. HI, MARY.
KEEP PROPER TA TO FA RATIO AND ENOUGH TONER IN YOUR PHOSPHATING SOLUTION. IT SEEMS YOU HAVE JUST PROBLEM IN PHOSPHATING SOLUTION. YOU LOSE MOST OF YOUR ZINC CONTENT DURING OPERATION. SO KEEP THE PHOSPHATE CONTENT WITH FISHER POINT TITRATE. THE BEST POINT IS 2.75
BEST REGARDS.
REZA
REZA MOUNIVAND
parsashimi - TEHRAN, ISLAMIC REPUBLIC OF IRAN
June 9, 2014