Where the world gathers for
plating, anodizing, & finishing Q&As since 1989
-----
Is anodizing of galvanised sheet steel possible (PGI)

Acronyms:
PGI = pre-painted galvanized iron
Q. We are a company that manufactures acoustic louvres from either stainless or PGI. We have had a query from a customer who wants our acoustic louvres made in PGI anodized when finished (we usually powder coat). My question is can PGI be anodized? if YES what are the advantages to doing it? If NO why can't it be done.
Hamish Miller
manufacturer - Perth, Western Australia, Australia
November 6, 2008
---
"Handbook of Hot Dip Galvanization"
by Maass & Peissker
from Abe Books
or

Affil. Link
Your purchases make finishing.com possible
A. Hi, Hamish. No, anodized galvanizing is not commercially available. It can't be done usefully & practically without an intense development effort, and maybe not even then :-(

Anodizing is a process where a component is wet processed and subjected to anodic current to convert the metal on the surface to an oxide. Depending on the metal, this may form a tight, adherent, corrosion-resistant surface, and it is done gainfully on aluminum, titanium, and magnesium. But for some other metals the process is useless; steel for example cannot be usefully anodized because its oxide, rust, is a loose, powdery, hygroscopic material which does not slow further rusting.

Solid zinc can be anodized and the corrosion resistance is excellent, but it requires very high voltages, and is rather impractical for other reasons, and the process never found commercial favor. So could you usefully anodize the galvanized skin without exposing the steel? In a lab maybe. But I think you are very far from being able to offer it commercially (not that I would discourage the research if you have the resources). But a customer specifying anodized galvanizing is almost surely just making a mistake, and is not specifying a commercially available finish :-)

Regards,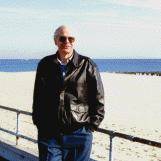 Ted Mooney
, P.E.
Striving to live Aloha
finishing.com - Pine Beach, New Jersey
---
---
To minimize searching & thrashing, multiple threads were merged; please forgive repetition, chronology errors, or disrespect of other responses (they probably weren't there) :-)
---
---
User's Guide to Hot Dip Galvanizing for Corrosion Protection in Atmospheric Service
by NACE
from Abe Books
or

Affil. Link
Your purchases make finishing.com possible
Q. I'm trying to bid on a job that identifies the material as 1 1/2 inch diameter galvanized in the plan view and dark bronze anodized in the elevation view. This is a state job and I missed the cut off time for questions by one day.
Dale Aliano
Welding fabricator - Salinas, California, United States
August 28, 2009
A. Hi, Dale. There is a very rarely used and non-commercialized process for anodizing zinc; theoretically speaking, it might be possible to anodize the galvanized coating, but . . .

Speaking more practically, either there is an error on the drawing or you are misreading it.

Luck & Regards,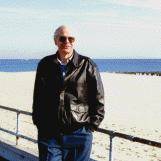 Ted Mooney
, P.E.
Striving to live Aloha
finishing.com - Pine Beach, New Jersey