Where the world gathers for
plating, anodizing, & finishing Q&As since 1989
-----
Is phosphate coating making our springs squeak?
My name is Oscar Rosales; I work for the automotive industry; we are building rotary Fan Switches for Air Control application; production line has complained on a noise coming out of the Fan Switch; my investigation is leading me to a spring and the squeak produced between coils when the spring is compressed. I just found the supplier material certificate calls for music wire Phosphate Coated while our corporate component (spring) print claims not to use a Phosphate Coating.
My questions
-Could Phosphate coating be the cause of squeak noise when coils rub against each other?
-Does Phosphate coating provide a "textured finish" to the wire?

Hope someone can help me.thanks....
Oscar Rosales
Automotive Industry applications - McAllen, Texas
November 4, 2008
A. Stop wasting time and tell your supplier to give you the right stuff! You don't need any reason other than that the springs are not supposed to be phosphated, so reject everything that comes from this supplier that is not within spec and save your job!

(If this response didn't help, please disregard it) :-)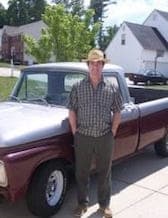 Sheldon Taylor
supply chain electronics
Wake Forest, North Carolina
---

Thanks Sheldon....definitely you are right, (and I already did); however I do not want to provide the wrong answer to my customer (plant manager) so before jumping to conclusion and start yelling all over the place "this is a supplier issue" I need to be sure on the part of responsibility the phosphate finish plays....meanwhile I have been able to turn on and off the squeaky sound modifying the FAN Assembly process...so I am at the intersection should I go material or man/process...still working on it. Thanks again.
Oscar Rosales
- McAllen, Texas
November 18, 2008
A. Oscar, you may want to inquire with your wire mill supplier as to the "soap" phosphate they use for wire drawing. Either oil drawn or soap drawn can be used, but which is used is typically dependent on wire diameter. Regards.
Tim Deakin
North Tonawanda, New York
---
A. The phosphate could definitely be making it "squeak", especially if it is a zinc phosphate. Why are they doing it anyway, if not called for?
Dave Wright [deceased]
- Mequon, Wisconsin
With sadness we note Dave's passing on Oct. 11, 2013. His longtime friend Anne Goyer offers a tribute to him in The Finishing Touch, Vol. 23 No. 4.