Where the world gathers for
plating, anodizing, & finishing Q&As since 1989
-----
Brush Plating onto Titanium?
2004
Q. I need to solder Ti to SS and understand that the Ti must be plated with Ni or Ni and Au. The part and area I am working with is relatively small. I was thinking about using brush plating to apply the Ni/Au. Can anyone give me some idea of the current/voltage conditions one should use for brush plating a small part, how do you decide how much material to plate, and how do you prep the Ti surface for brush plating?
Tom Mayer
Optical Shop - Tulsa, Oklahoma
2004
A. Yours is not a very common application, so, not anyone can give you an idea. Indeed, even if someone could, your best option would still be to contact a reputed brush plating vendor. They would instruct you and sell you the required chemicals and supplies.
Guillermo Marrufo
Monterrey, NL, Mexico
---
2004
A. Tom,

Talk to Sifco and Mr John Ryan (I believe he works in England). Or you can try to use an Electroless Nickel plating method see letter 278 -- there I have described a method which works but you should use a heat treatment temperature above 650 °C after the last step to get good adhesion, heat treatment with 400 °C will only get you an adhesion about 90-100 MpA.

Regards,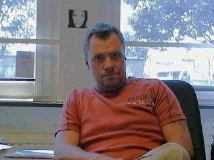 Anders Sundman
4th Generation Surface Engineering
Consultant - Arvika,
Sweden
---
---
Multiple threads were merged: please forgive repetition, chronology errors, or disrespect towards other postings [they weren't on the same page] :-)
---
---
November 3, 2008
Hello. First of all, I'd like to say that this website is very interesting and I've learned quite a bit just by searching around.

My question pertains to brush plating titanium. I have a very thin sheet (0.6 mm) of titanium 6-4 material that has several small perforations in it. The perforations are about 0.2 mm in diameter. This material is going to be used for an aircraft inlet and will probably see max temperatures of 350 °C. There is an area on this sheet, roughly 1"x1" where I'd like to fill these holes. Originally brazing came up as an idea, but due to the brittle nature of braze and the time, that idea was set aside for the time being. We'd like to experiment with brush plating this area. However, I'm not very familiar with brush plating and am looking for some advice on what material and equipment to use. Is it possible to use aluminum to brush plate the titanium sheet, or is there some other material that would be suitable?

If brush plating is not a suitable option for titanium, could you explain the reasoning?

Any advice would be greatly appreciated. Thanks.
Adam Uziel
engineer - Santa Ana, California, USA
---
November 5, 2008
You absolutely positively can not perform modifications to an aircraft engine part without it being specifically approved in the OEM's overhaul manual.
Plating holes shut is extremely difficult on any metal. Titanium is difficult to plate compared to many metals.
Brush plating is only an approved procedure on some parts because the quality of the plate is greatly affected by the operator. High quality brush plating is more difficult than the equipment vendors will lead you to believe.

Why not plate the holes shut- because some will eventually fall out and now you have foreign object damage FOD. You will be sued by someone.
James Watts
- Navarre, Florida
---
November 6, 2008
Titanium can be used as a substrate for electrodeposition, so it can be brush plated. The trick to it is to get the correct etch and I would suggest then using a nickel strike to promote good adhesion. However, you should seriously consider talking to a brush plating manufacturer such as Sifco or Dalic. They will save you a lot of time and expense.

Trevor Crichton
R&D practical scientist
Chesham, Bucks, UK
---
November 8, 2008
I agree with James, but if you still are going to do it consider sintering, laser welding or spark deposition instead. Titanium is very difficult to plate, more so for heavy and high aspect ratio deposits such as the one you describe.
Guillermo Marrufo
Monterrey, NL, Mexico