Where the world gathers for
plating, anodizing, & finishing Q&As since 1989
-----
Removing hot dip zinc coating from wash tub
November 1, 2008
I'm building a small forge from a 3.5 gallon washtub for hobby use. The washtub I'm using is heavily coated in zinc, so much that in places it ran like paint. Metal fume fever is a risk since the tub will probably achieve temps high enough to boil off the zinc in spite of the refractory (fire clay and sand mixture).

Lye might strip it, but I'm having difficulty finding it except as oven cleaner or mixed with aluminum chips as drain cleaner (Red Devil out of business). Muriatic Acid [affil link] would do it but I've been around it before and don't really care for the fumes, disposal problems, and rusting.

So, would it be possible to remove it using electrolysis? Or am I better off using lye, acid, or another chemical; and in what quantity?

Thank you very much.
Brent Burns
hobbyist/machinist - Athens, Alabama
---
November 5, 2008
Most acids will take the galvanizing zinc off, doesn't need to be strong, so that acid fumes should not be a problem. But remember this will evolve hydrogen, a flammable gas, so do it in a ventilated place without flames.

Hydrochloric dilute acid (say 5%) would work well, as would sulphuric (5-10%).
NOt much other than acids will move it.

Geoff Crowley
Crithwood Ltd.
Westfield, Scotland, UK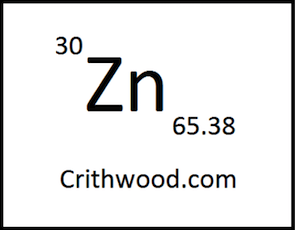 ---
November 11, 2008
Thank you for your help.

I used diluted muriatic acid(hydrochloric acid 31% before dilution) in a large plastic tub. Worked very well, a few small spots with a thin layer of zinc, but nothing that is likely to cause problems. Some light flash rusting, but good enough for a forge body. Neutralized acid with Baking Soda and washed with large quantities water. I coated with WD-40 [affil link] until I paint it with barbecue paint prior to firing.

Again, thanks for the advice
Brent Burns
- Athens, Alabama