topic 50428
How to make Galvanizing Flux?
October 25, 2008
Q. Dear Sir,

We are a manufacturer of Zinc Chloride powder. We have received several inquiries from th galvanizing industry for Galvanizing flux. But we don't know the procedure of how to prepare double salts and triple salts. We know the combination of Zinc Chloride and Ammonium Chloride but there is one more additives which has to be added in the mixture that we don't know. How to make that additive and how much quantity do we have to add?
Vijay Limbachia
M/s. ASHOK CHEMICAL INDUSTRY - Mumbai, Maharastra & India
---
December 8, 2008
A. Sir:

The proper wetting agent is the proper third ingredient and at about 0.03% to 0.06% to act as:
(1) Steel corrosion inhibitor;
(2) Surfactant to evenly spread the flux solution and to reduce the surface tension from about 80 dynes/cm2 to about 30 dynes/cm2, and
(3) A suds (bubbles) former to have (along with a very small air source) on the flux surface to reduce energy costs by about 50% for the flux solution.
Dr. Thomas H. Cook
Galvanizing Consultant - Hot Springs, South Dakota
---
October 14, 2011
Q. Thank you very much for your valuable suggestion. Sir can you advise me the proper name of Wetting agent (surfactant) name for use in all type of galvanizing industry, such as pipe galvanizing, sheet galvanizing and high transmission tower galvanizing.

Awaiting for your valuable reply.

With Best Regards,
Vijay Limbachia
[returning]
-
Mumbai, India
---
A. Hi Vijay.

If you cannot find this info in any of the many books about galvanizing, please search the patent literature for info on galvanizing fluxes.
Although we exchange metal finishing tips on this site, and we attempt to contribute to metal finishing education, there are some topics that can only be addressed in specific ways. The exact formulations of products that are sold as proprietaries is something that we can't let strangers post for fear of abetting industrial espionage. Good luck.
Regards,
Ted Mooney, P.E. RET
finishing.com
Pine Beach, New Jersey
---
---
Fluxing in pure zinc chloride?
April 26, 2017
Q. Bit of a speculative question:
Most galvanizers use a flux containing a mixture of ammonium chloride and zinc chloride. The proportions of these vary. I've heard of 1.5:1 to 4:1 (ammonium to zinc chlorides).
The most commonly used seems to be (in Europe) 2:1, some use 3:1.

But what about using only zinc chloride. Why would that not work?
It would certainly produce less fume, but maybe by lacking in ammonia it would fail to produce an acidic environment at the point of sublimation, during immersion of the steel into the zinc?
Thoughts?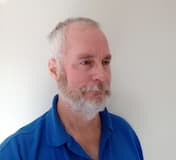 Geoff Crowley
galvanizing & powder coating shop
Glasgow, Scotland
---
May 2, 2017
A. Hello Geoff,

I don't have so much experience in flux formulations, but ammonia has a major function in the process. As the pickled steel immerses in the flux, zinc chloride can't protect the surface from rust, but ammonium and ammonia are in equilibrium in the solution and this pair can react with the steel in the surface to prevent it from rusting.

Itself, the ammonium/ammonia pair have good affinity for iron, as it is aded in some formulations to take iron out from the reaction (I can think now in some hexavalent chromates, for example).

I don't think ammonium chloride can't be replaced, I think it is more complicated than using only zinc chloride. I think you could use anything that has affinity for iron and can protect it from rust through the process.

Regards!!
Daniel Montanes
TEL - N FERRARIS - Canuelas, Buenos Aires, Argentina


This public forum has 60,000 threads. If you have a question in mind which seems off topic to this thread, you might prefer to Search the Site