World's most popular finishing site / Internet's friendliest corner
topic 50428
How to make Galvanizing Flux?
A discussion started in 2008 but continuing through 2019
October 25, 2008
Q. Dear Sir,

We are a manufacturer of Zinc Chloride powder. We have received several inquiries from th galvanizing industry for Galvanizing flux. But we don't know the procedure of how to prepare double salts and triple salts. We know the combination of Zinc Chloride and Ammonium Chloride but there is one more additives which has to be added in the mixture that we don't know. How to make that additive and how much quantity do we have to add?
Vijay Limbachia
M/s. ASHOK CHEMICAL INDUSTRY - Mumbai, Maharastra & India
---
December 8, 2008
A. Sir:

The proper wetting agent is the proper third ingredient and at about 0.03% to 0.06% to act as:
(1) Steel corrosion inhibitor;
(2) Surfactant to evenly spread the flux solution and to reduce the surface tension from about 80 dynes/cm2 to about 30 dynes/cm2, and
(3) A suds (bubbles) former to have (along with a very small air source) on the flux surface to reduce energy costs by about 50% for the flux solution.
Dr. Thomas H. Cook
Galvanizing Consultant - Hot Springs, South Dakota, USA
---
October 14, 2011
Q. Thank you very much for your valuable suggestion. Sir can you advise me the proper name of Wetting agent (surfactant) name for use in all type of galvanizing industry, such as pipe galvanizing, sheet galvanizing and high transmission tower galvanizing.

Awaiting for your valuable reply.

With Best Regards,
Vijay Limbachia
[returning]
- Mumbai, India
---
A. Hi Vijay.

If you cannot find this info in any of the many books about galvanizing, please search the patent literature for info on galvanizing fluxes.
Although we exchange metal finishing tips on this site, and we attempt to contribute to metal finishing education, some topics can only be addressed in limited & specific ways. The formulation of products that are sold as proprietaries is something that we can't let strangers post for fear of abetting industrial espionage. Good luck.
Regards,
Ted Mooney, P.E.
finishing.com - Pine Beach, New Jersey
---
---
Fluxing in pure zinc chloride?
April 26, 2017
Q. Bit of a speculative question:
Most galvanizers use a flux containing a mixture of ammonium chloride and zinc chloride. The proportions of these vary. I've heard of 1.5:1 to 4:1 (ammonium to zinc chlorides).
The most commonly used seems to be (in Europe) 2:1, some use 3:1.

But what about using only zinc chloride. Why would that not work?
It would certainly produce less fume, but maybe by lacking in ammonia it would fail to produce an acidic environment at the point of sublimation, during immersion of the steel into the zinc?
Thoughts?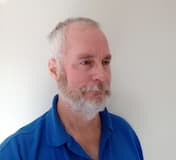 Geoff Crowley
galvanizing & powder coating shop
Glasgow, Scotland
---
May 2, 2017
A. Hello Geoff,

I don't have so much experience in flux formulations, but ammonia has a major function in the process. As the pickled steel immerses in the flux, zinc chloride can't protect the surface from rust, but ammonium and ammonia are in equilibrium in the solution and this pair can react with the steel in the surface to prevent it from rusting.

Itself, the ammonium/ammonia pair have good affinity for iron, as it is aded in some formulations to take iron out from the reaction (I can think now in some hexavalent chromates, for example).

I don't think ammonium chloride can't be replaced, I think it is more complicated than using only zinc chloride. I think you could use anything that has affinity for iron and can protect it from rust through the process.

Regards!!
Daniel Montanes
TEL - N FERRARIS - Canuelas, Buenos Aires, Argentina
---
---
January 10, 2018
Q. Greetings and Salutations,

We have a Galvanizing Unit in our factory and we want to make the flux bath new. I am talking about we are going to empty/fill the bath. We purchase the flux as powder. My question is:

- What is the mixture of powder flux and water
- Do I need to pay attention for another issue.

Thanks for helping. I am looking forward to hearing from you.
Yunus Emre Tiras
- Ankara, Turkey
---
January 15, 2018
A. Sir:

What type solid flux (mono, double, triple, or quadra) is the solid powder? Or if you can find it out, what is the ACN? Or what is the % ammonium chloride and % zinc chloride?

What is the TDS (total dissolved solids) in your tap water?

What density (or Baumé) do you want in the flux solution?

From what country did you buy your flux?

Only from answers to the above question can the results be calculated.

Regards,
Dr. Thomas H. Cook
Galvanizing Consultant - Hot Springs, South Dakota USA
---
---
February 10, 2019
Q. Sir, I am dipen from india and i want to prepare galvanizing flux but I don't know the exact components and their compositions. Please tell the ingredients and their quantities.
Dipen Aggarwal
Dinesh Trading Company, Hisar Haryana - Hisar, Haryana, India
---
February 11, 2019
Q. Are there any additives good for fluxing solution to increase efficiency and reduce consumption of molten zinc?
I read above that wetting agent is good but what kind of surfactant can be used?
Anwar El makaty
Metal treatment chemicals - KSA RIYADH
---
February 2019
A. Hi cousin Dipen. Hi cousin Anwar. If you are looking to formulate your own flux, please try surfacequery.com and scholar.google.com. Both seem to offer lots of excellent papers!

Sorry but we can't offer non-published formulation info except vetted responses from people well known to us because responses from people we don't know might contain trade secret info; forums like this can be used for crowd sourcing industrial espionage; apologies but we must be very careful :-(
Regards,
Ted Mooney, P.E. RET
finishing.com - Pine Beach, New Jersey
Striving to live Aloha
---
February 14, 2019
Comment: Hi Ted Mooney

I didn't ask for formula I asked about type of wetting agent can be used. I can make my own formula; if anyone has an answer I appreciate his help.
Thank you
Anwar Elmakaty
[returning]
Suggest metal treatment chemicals - KSA Riyadh
---
February 2019
A. Hi again Anwar. Please try the two sources I suggested for published info; there seem to be dozens of papers on the general subject. If anyone can refer you to additional published info, we'll certainly post the reference. And if anyone well known to us suggests what wetting agent to use we will post it.
Regards,
Ted Mooney, P.E. RET
finishing.com - Pine Beach, New Jersey
Striving to live Aloha
---
February 16, 2019

Hi Ted Mooney. Thank you for your kind response.
Anwar Elmakaty
[returning]
Metal treatment chemicals - KSA RIYADH
---
February 15, 2019
A. There is a simple answer, not very scientific, but has been used effectively on occasions by some. That is domestic dishwashing liquid. Added to the flux it forms an effective surfactant.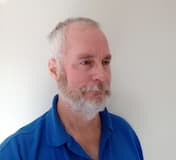 Geoff Crowley
galvanizing & powder coating shop
Glasgow, Scotland
----
Ed. note: Thanks Geoff!
---
---
July 29, 2019
Q. Dear Friends, is galvanizing fumes and air pollution being influenced by flux?

I mean is it possible to decrease fume and pollution by changing the flux additives or temp, etc.?

Thank you.
Amin Baba
Pars Galvanize AMIN - Istanbul, Turkey
---
August 6, 2019
There are many UK and European galvanizers using a so called "low fuming flux".

Most fluxes contain ammonium chloride and zinc chloride in various proportions. The ammonium chloride is the bit that produces the fumes, and it might be supposed that decreasing this proportion of the flux would reduce the fume, and it does do that, but other side effects can sometimes be noticed.
We have used fluxes from 1:1 molecular ratio of thes two components to 3.5:1 ratio. The biggest observable differences are...
Low ammonium chloride ratio means less fume, but more splash as the flux doesn't dry so well. Splash costs zinc.
High ratio ammonium chloride means more fume but less splash.

Fume production can be collected and filtered.
Zinc losses are not easily reclaimed.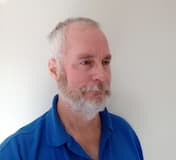 Geoff Crowley
galvanizing & powder coating shop
Glasgow, Scotland