Where the world gathers for
plating, anodizing, & finishing Q&As since 1989
-----
Zinc Phosphate Nubbing on Clean vs. Coated Racks
October 24, 2008
I am experiencing a defect on multiple Galvannealed Steel substrates known in the industry as "nubbing". I am familiar with how nubbing is caused, and the relationship between the inconsistencies in the metal, and our zinc phosphate coating. I have proven through several trials that this nubbing defect is more prevalent on the parts placed on uncoated or clean racks, as opposed to racks which have a previous coating of e-coat. Our Zinc Phosphate bath is an immersion tank, and runs within very tight specification to our suppliers requirements. Why would the clean racks produce more of this condition than the e-coated rack?

JMR
Jon Rasmussen
Quality Manager - Chesterfield, MI, USA
---
December 4, 2008
Hello Mr Jon,

The coated racks are easily rinsed off and don't pick up much alkalinity or sludge in the first place. It may be a good idea to run the rack through the e-coat line once before you load up the parts for coating to avoid nubbing and related issues.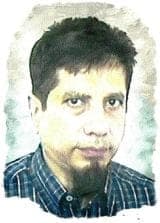 Khozem Vahaanwala
Saify Ind

Bengaluru, Karnataka, India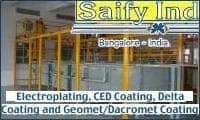 ---
January 2, 2009
Thank you for the response, and this is the method that we are coating now by pre-e-coating the racks. However, we do not see this condition on all Galvannealed substrates, only a few. Is the condition related to poor metal quality more than the system process parameters? Is there another way to eliminate the condition rather than pre coating the racks?

Thank You,

JMR
Jonathan Rasmussen
- Chesterfield, Michigan, USA
---
January 11, 2009
Hello Mr Jonathan,

Your observation may be correct; its to do with some of the Galvanized material being less active on account of natural oxidation, my guess is that this oxidation is so slight that it is not apparent at first sight. This leads to a larger white spot appearing after phosphating and E Coating. If your phosphating does not incorporate a phosphoric based rust conversion step I would advise to incorporate and use it as well. This should take care of the problem.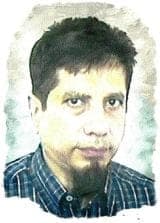 Khozem Vahaanwala
Saify Ind

Bengaluru, Karnataka, India