Where the world gathers for
plating, anodizing, & finishing Q&As since 1989
-----
Honda ST1300 motorcycles thermostat failure
October 31, 2008
I hope no one minds my intrusion but while in the process of doing research trying to find the cause of a very high percentage of thermostat failures I ran across this website.
Owners of Honda ST1300 motorcycles experience a 90+% thermostat failure.It is an aluminum engine and radiator.The thermostat housing is not bolted to the engine block,but is free standing connected only by rubber hoses. The factory installs a wire to a connector attached to a T-stat housing bolt that runs to a ground lug on the chassis.
Thermostat failures occur at very low mileage and are repetitive.
Upon removal and inspection of the T-stat there is some type of build up present that causes the moving parts to bind.The buildup is brown in color and can be removed with an abrasive.
A theory has developed that there may be some kind of electro-chemical,for lack of a better term,process occurring.
The owners manual calls for a mix of AF/distilled water while the service manual recommends AF/distilled and deionized water.It is unknown what is originally installed from the factory or dealer.
Any knowledge shared would be appreciated.
Thanks,
Steve Roddy
- Atlanta, GA, USA
---
November 5, 2008
Sounds like good old fashioned rust to me. Can't a dealer find out what the factory installs in the cooling system? Is Honda dealing in super secret motorcycle technology?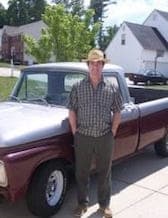 Sheldon Taylor
supply chain electronics
Wake Forest, North Carolina