Where the world gathers for
plating, anodizing, & finishing Q&As since 1989
-----
Help seeking research literature review sources regarding chrome plating acceptability
October 25, 2008
I am a graduate student at Kent State University in Kent, Ohio. I am seeking literature review sources for hard chrome plating and visual acceptability criteria for a research proposal. Are there any free journal publication's data bases that might be available to reference to search for previous research studies conducted in this area? Could any one help with sources for this information.

A literature review is an account of what has been published on a topic by accredited scholars and researchers.
Ty Trykowski
Student - Cleveland, Ohio, USA
---
October 30, 2008
Hello, Ty. There are no such free databases, but there is an inexpensive database of metal finishing literature available through Metal Finishing Information Service. It used to be on CD-ROM but is now done via the internet, and is much easier and less expensive than going through all of the traditional scientific databases.

There is a huge amount of information available on hard chrome plating but nothing (to my knowledge) about visual acceptance criteria. In all fields of plating, aesthetics has always been considered subjective and the issue has been handled by comparison of finished parts to sample boards of acceptable and unacceptable parts. In this age of vision systems and incredibly powerful computers, I am not convinced that it must forever remain that way, how about you?

Regards,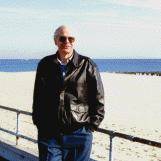 Ted Mooney
, P.E.
Striving to live Aloha
finishing.com - Pine Beach, New Jersey
---
November 10, 2008
First let me thank you, Ted, for your suggestions. With respect to your question of visual inspection I would have to envision that someday the plating industry would demand some uniformity in the Plating specifications. I am currently investigating acceptance to a Mil ØSTD that was written many years ago, that defines acceptance to terms that are extremely subjective (at least some of them).
These terms are listed in the specification as Smooth, Continuous, Blisters, Pits, Nodules, Porosity, Frost Area, Ragged, Irregular Edges or Corner, or Burning. I have found it difficult for anyone in the industry willing to define what these terms are actually describing, including our organization as well as the customers. As a graduate student at Kent state I am finding this to be a much needed research process.
My quandary is we may be rejecting parts for reasons of subjectivity? If I could find some National plating organization that is a governor of these terms it may be a good place to start to reduce the ambiguity I am experiencing.
In this day of reducing wasteful practices in order to be more efficient and cost effective I would like to see someone besides Webster define these. Can you help with a source?
Ty Trykowski
- Euclid, Ohio, USA
---
November 13, 2008
There is a national plating organization, see www.nasf.org. But there is no referee organization to the best of my knowledge, and subjective remains subjective so far. The buyer decides what is acceptable, but usually this just isn't as hard and arbitrary as it first sounds --

First, sample boards will usually be established to set the limits so the plating shop's inspectors are using the same standards as the buyer's incoming inspection, and sometimes standardized inspection booths will be used so everyone has the same lighting.

Second, trained and experienced inspectors will see the finishes far less subjectively than people who are new to metal finishing. If you know what parts looks like when they hit an anode, you're going to reject the part, not argue the delicacies of its appearance. So you not only achieve the sorting, but you help point to what went wrong.

Third, some of the defects are not really aesthetic, they are functional; for example, a blister is a blister and it's no good no matter how it looks. No one is going to say the blister is small so doesn't affect the appearance much. Complete coverage is generally not arguable and can be measured if need be. Also a plating shop usually won't argue whether a part is burned; if it looks burned and it's in a high current density area, almost everyone will accept that it is burned. And so on.

Few would argue for the status quo . . . most of us will be happy to see increasing objectivity in everything including aesthetic standards. I'm only saying that confusion and argument simply don't reign. If your organization is in chaos over what is acceptable, the problem will go away if the inspectors receive training and acquire experience; you don't have to wait for that glorious day when subjectivity will be removed from aesthetic standards :-)

Good luck!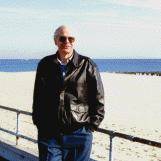 Ted Mooney
, P.E.
Striving to live Aloha
finishing.com - Pine Beach, New Jersey