Where the world gathers for
plating, anodizing, & finishing Q&As since 1989
-----
Artist seeks technical advice on plating project
October 23, 2008
I suspect this is going to sound outlandish to you guys, but please take a moment to consider my questions. I am interested in electroplating a series of ordinary objects one would find in a home: beds with pillows, blankets and sheets; bedside table; lamps; chairs, personal objects and clothing. I'm trying to get a handle on what can be plated and what cannot, and whether powder coating is an interesting alternative for some of the items. It really is a grand scheme, and I am just beginning to plan this project. I have typically done all work on my own, I've never brought in tech guys, but it looks like this project will need the expertise they can offer. All comments are welcome...
Dana Lee
Artist-Teacher - San Francisco, California, USA
---
First of two simultaneous responses -- October 27, 2008

Dana

This looks like a BIG project.

In order to electroplate an object it either has to be electrically conductive or be made conductive. For non conductive parts, this commonly involves dipping in a sequence of chemical solutions or spraying with a conductive paint. The objects are then electroplated in chemical solutions which can be hazardous and are subject to very stringent (and expensive) legislation. In addition, some of the objects you mention would absorb an enormous volume of chemicals and be extremely difficult to handle.
I doubt if you could persuade a plater to allow them near his process.

There are vacuum evaporation techniques but these introduce even more problems; not least size.

However, there may be a way forward. Have you considered spray painting with one of the range of metallic paints available? The material is relatively cheap and the technique not difficult. You would need to ensure good fume extraction. You could experiment with spray cans but you probably need a compressed air spray gun for the larger parts.

Hope this helps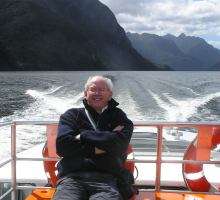 Geoff Smith
Hampshire, England
---
Second of two simultaneous responses -- October 28, 2008

Hi Dana,
I guess I'm not the only guy who has read your letter and decided to walk on by. The prospect of electroplating a bed complete with pillows, blanket & etc causes instant panic. I decide (oh, sorry!) to sleep on it.

The basic principle of electroplating is to immerse the object in a solution of a salt of the metal that you want to plate and pass an electrical current through it to deposit the metal. The object must must be able to conduct electricity. All you would get if you put the bed in a plating bath would be a very soggy mess!

There are possibilities with some of the other objects. It was popular some years ago to electroplate baby's first shoe or flowers, roses for example. This is done by first coating the object with thin conducting layer, silver being the most common, and then electroplating it. There are, I'm sure, still companies capable of doing this but it is a highly specialized subject. In principle, the process could be applied, to larger solid objects such as tables and chairs but there are endless problems to be overcome!
Now, to that bed. A more practical (note the word "more") solution would be to spray coatings of lacquer over the bed until you had a firm, sealed coating and then paint with a metallic paint.

I have tried to describe electroplating in one long sentence. After one long life-time in the business I'm still struggling to cope with the problems it produces.

Comments anyone?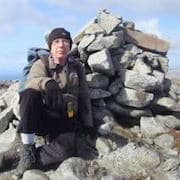 Harry Parkes
- Birmingham, UK
---
October 28, 2008
Gentlemen who responded so effectively to my inquiry. Thank you first of all for explaining the role of conductivity necessary in the process, you cleared up what was somewhat murky. Yes, the baby shoes, and the bronzing of tiny mementos is a bit of my inspiration but also that plating is a beautiful transformation of common objects into - well something as durable as a metal. That is its appeal to me, like alchemy - turning base objects into gold! I appreciate your suggestions, and would like your ideas on bronzing - how different is that to plating with aluminium and chrome, which seems to be the more typical plating materials.

The spraying is definitely a consideration, and yes there are a lot of technical issues to resolve not the least of which is in the attempt to achieve a 'behind the looking glass' effect with a very technical process.

May I ask, if I were able to stabilize my objects, for example bedsheets and pillows in the forms I wanted, and in a condition to be handled without losing shape, is there a plating process, that is less intense since the intent is not to provide industrial strength, but to hold up visually and as an art object?

Your ideas are greatly appreciated.

Dana
Dana Lee
Artist - San Francisco, California, USA
---
October 31, 2008
Hi Dana,

Aluminium cannot be electrodeposited from water-based solutions.
The shiny "chrome plated" articles which you have in your home and car are not just chromium plated. The chromium is a final very thin coating over a much thicker nickel plate. All the shine is due to the nickel being bright and smooth. The role of the chromium is to prevent the nickel from tarnishing and to give the deposit slightly blue color.
The metal to consider for this application are silver, copper and nickel - possible in combination.
As I said previously, I think that you would have to coat the pillow with lacquer before attempting apply a conductive coating. Even if successful, you may find that the texture of the fabric has been smoothed out making it look more like a sheet of plastic! For a few dollars using spray aerosols from a car maintenance store, it would possible to do a lot a experimentation to see whether the artistic requirements are met.

If I were a plating manager and asked to plate a pillow, I would refuse. Not because of the risk of ruining your pillow but of it contaminating my plating baths if the interior of the pillow was not totally sealed.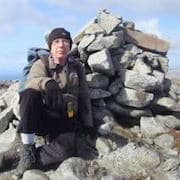 Harry Parkes
- Birmingham, UK