Where the world gathers for
plating, anodizing, & finishing Q&As since 1989
-----
Salt spray tests on SS416 are inconsistent
October 17, 2008
Q. I am working as Vendor Development Manager . I have a technical query as below on SS 416 rusting.

In one of our precision machined components made from SS 416 , we have observed black /red rust spots. They are found only in few components (2-3%) out of entire lot. but this problem is repetitive.

We are aware that SS 416 is magnetic stainless steel grade , having maximum 0.15 % carbon and with no nickel.

Questions :

1) What is the best way to avoid corrosion of these parts ?
2) Is salt spray test advisable to establish the corrosion resistance of this part?
Rajesh Udeshi
Buyer / Vendor Development Manager - Mumbai, Maharashtra, India
October 21, 2008




A. Passivation (I prefer citric) will go a very long way to preventing the rust. Oiling or a very light coat of wax will also help. Salt spray testing will not be of much use in my opinion. It will only give a poor indication the probability of rust in the real world.

James Watts




- Navarre, Florida






---

October 21, 2008




A. Rajesh,
You should be passivating your parts if you aren't already. Either nitric acid or citric acid based solutions can be used.

416 is a relatively poor grade of stainless steel Salt spray is a viable test as long as expectations are realistic. Even with the best passivation, 416 will not last more than a few hours in salt spray before corrosion appears.

Let us know if we can be of assistance.




Ray Kremer




Stellar Solutions, Inc.





McHenry, Illinois





---
"Stainless Steels: An Introduction and Their Recent Developments"

from Abe Books
or

Affil. Link
Your purchases make finishing.com possible
October 24, 2008
A. Based on Ray's answer you have to consider two possibilities:

1. You need to change the material to a more corrosion resistant stainless. This will inevitably increase the cost of your material.

2. Protect the steel with a coating. Dependent on which industry this is for and where in the world it is going to be stripped there are a number of coatings that will increase corrosion resistance (e.g. you may have to consider RoHS, ELV, WEEE regulations in Europe).

So if passivation doesn't offer you the corrosion resistance you want then you need to look at the other options.
Brian Terry
Aerospace - Yeovil, Somerset, UK
---
---
April 12, 2019
Q. We are currently benchmarking Some SS 416 materials and we have found hardness of 35 - 40 Hrc in that surface but aren't able to find the coating given for corrosion resistance in SS 416. Coating thickness is about 50 micrometer. Can anyone explain?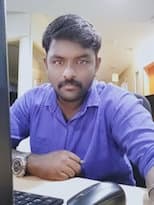 Manikandaprabu janarthanam
- Neyveli, Tamilnadu, India
---
April 2019
A. Hi Manikandaprabu. Please spend several paragraphs describing your situation because we can't answer a question we don't understand :-)
You have some lot of type 416SS for some reason, that you know has some sort of coating on it which is 50µ thick and exhibits a hardness of 35-40 HRC ... but you don't know what that coating is, or why it's there, or how it got there? Is it metallic? Is it organic or inorganic? Is it clear or pigmented? What does it seem to have to do with salt spray resistance? How and why are you involved in this question?
Please start from the beginning and explain who you are, what you are doing, and why this question arises. Thanks!
Regards,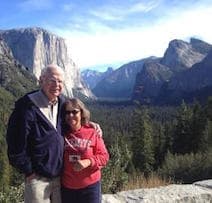 Ted Mooney
, P.E. RET
Striving to live Aloha
finishing.com - Pine Beach, New Jersey
---
April 12, 2019
Q. Hello I am Manikandaprabu from India and I am working in a Laundry system company as metallurgist. In our washing machine we are using SS 201/SS 304 for Spintube application. We are encountering wear damage on that but we are getting good corrosion resistance. So to improve wear property we planned to change to a material with surface hardness of 35 - 40 HRC

Our competitors are using SS 416 material by verifying through XRF, they are getting 35 - 40 Hrc as surface hardness and their corrosion resistance is also high (more than 500 hrs by salt spray testing).

But when we took trial in same SS 416 we are achieving corrosion resistance of only 170 hours, so we think that they are using some form of coating but we aren't able to find which type of coating.

So please help me to find what coating they would have given by giving some ideas or test to be done, or suggest some material that is cost effective and possesses 30 - 40 Hrc surface hardness and Salt spray passing 500 hours.

Thanks
Manikandaprabu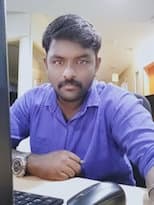 Manikandaprabu janarthanam
[returning]
- Neyveli, Tamilnadu, India
---
April 2019
A. Thanks Manikandaprabu. I assume that the uncoated stainless which you tried was properly passivated? Have you tried electropolishing instead?
You say that your competitors use some kind of 50µm thick coating; is this a clear coating which does not change the appearance of the stainless steel? Have you tried a standard automotive two-component clearcoat?
What happens near the scribe marks when you do the salt spray test?
Regards,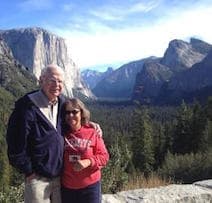 Ted Mooney
, P.E. RET
Striving to live Aloha
finishing.com - Pine Beach, New Jersey
---
April 15, 2019
Q. Yes when we took trial, our samples were properly passivated but it failed in salt spray,

I haven't done electro-deposition yet but I have taken a trial for Electroless Nickel plating on Nitrided medium carbon steel but validation is still pending. Will it work?

For competitors we assume that it is 50 µm coating but we don't have any clear ideas regarding that. But we have to find what type is the coating. Any methods to do so?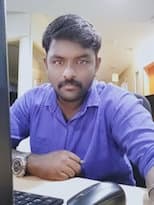 Manikandaprabu janarthanam
- Neyveli, Tamilnadu, India