Where the world gathers for
plating, anodizing, & finishing Q&As since 1989
-----
Fluxing after hot dip
October 20, 2008
To avoid rework on dipped products as burning and grinding off drops I a'm searching for a way of working that reduces the drips on the lower parts.
In a ten year old document I read that sometimes the product after the dip, during lifting the product out of the bath, is sprayed with flux. Apart from this report (in Dutch) I cannot find any describing of this part of the process. Have you ever heard f this and if what is used to spray.
Edward Ploeg
production manager - Bocholt
---
First of two simultaneous responses -- October 22, 2008

I understand from another question that you can do it while spraying Ammonium Chloride or Sink ammonium Chloride.
I tried that yesterday but it disturbed the skimming process.
At some products you need to skim constantly while lifting the product out of the bath. Now I hear that you can have same result with hot air, anyone familiar with that?
Ed Ploeg
- Bocholt, Belgium
---
Second of two simultaneous responses -- October 22, 2008

Some people just use flux solution in a spray gun to do this job.
Sometimes it works.

Geoff Crowley
Crithwood Ltd.
Westfield, Scotland, UK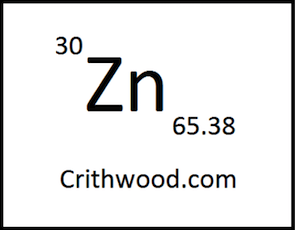 ---
November 21, 2008
The problem you are describing can be caused from several things. If your overall appearance is good, and the coating thickness is not excessive, then I would look at three things. 1) Is the material properly fabricated for galvanizing? In the case of fabricated pipe, tubing, tanks, corners in structures that will hold zinc, etc., proper venting has to be done to allow the zinc to freely flow out. 2)The hoist speed is critical for drainage (and I think all overall appearance). I would recommend no more that 4 feet per minute (I prefer 2). 3) Technique. Your kettle operators will make all the difference. A lot of material may require stopping on the way out at various points to allow time for a section to drain before continuing. A good example would be a ladder made of pipe with steps made of pipe. Even properly vented, stopping on the way up may be necessary at each step, if only for a few seconds, to allow the zinc to drain before going on, can mean the difference between a smooth finish and one that had excess zinc from improper drainage at each step.

In summary, proper venting, kettle speed, and well trained operators will always minimize drips and excess buildup.
David Jaye
Houston, Texas