Where the world gathers for
plating, anodizing, & finishing Q&As since 1989
-----
Is environmental experience a good start for a plating career?
October 16, 2008
I have a question for you. I would love to get started in the plating/anodizing field. I have a degree in Environmental Science, and I have been working in water/wastewater treatment now for 6 years. Would my experience, in your opinion, give me a leg up? Do you think my knowledge of chemical, physics, and environmental issues would help me along? It seems to me, from my research on the field, that the main concern with plating is the environmental/health hazards.
Brian Jakson
n/a - South Carolina
---
October 17, 2008
Hi, Brian. I would summarize the situation by saying that environmental and safety compliance is not the principal issue facing plating shops, but it is by far the biggest distraction. You can't get away from the all-consuming time drain that it is.

Those people who by disposition and/or training tend towards embracing an environmental agenda will find it less maddening, whereas those who want to focus on sales, business management, or the science of electrochemistry tend to go slowly nuts, muttering "he has sent hither swarms of Officers to harass our People, and eat out their substance" :-)

Regards,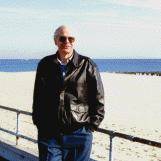 Ted Mooney
, P.E.
Striving to live Aloha
finishing.com - Pine Beach, New Jersey
---
October 27, 2008
Hi Kevin. Any chemistry-related training is a huge plus in electroplating, but I have to say, my training being in environmental chemistry, you have the basics to be very useful in the plating field. Like Ted said, nowadays the actual plating seems to be secondary to all the environmental, health and safety issues. I started almost 40 years ago as strictly a plating technician, but the last 20 years have been more closely linked to environmental issues. Oh, and a little management training wouldn't hurt...
G. Brackett III
- Maine
---
October 31, 2008
I started out in environmental/wastewater treatment.

It does not open doors for me the way it used to, because so many shops have gone to zero discharge.

A good knowledge of ion exchange, RO, and other water recycling techniques might stand you in better stead than traditional effluent treatment knowledge.

Dave Wichern
Consultant - The Bronx, New York
---
October 31, 2008
Hi, Dave. I find your reply very interesting. Yes, a number of shops have gone to zero discharge but I would have doubt that it's even ten percent. Do you have reason to believe it's more than that? Or maybe there's a particular geographical/regional concentration?

Regards,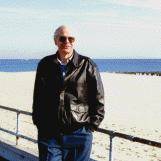 Ted Mooney
, P.E.
Striving to live Aloha
finishing.com - Pine Beach, New Jersey
---
November 4, 2008
It may very well be, Ted, that my view is a product of my fairly disappointing search for work here in the NY metro area.

I'm in the process of doing a lateral career shift to municipal WW treatment, because the opportunities here (largely owing to the attitude of the local regulators) for treatment for release to POTW's are so limited.

Dave Wichern
Consultant - The Bronx, New York