Where the world gathers for
plating, anodizing, & finishing Q&As since 1989
-----
Water recycling question
October 14, 2008
I am building a small plating lab -- which is to say, it's a small lab, and we
plate microscopic mechanical devices (MEMS) on silicon wafers.

given the environmental and permitting requirements for connecting to the sewer, is it practical to create a closed-loop recycling system for DI water?

we would cycle about 20-50 gal per day of DI, preferably >=10 M ohm-cm.
the wastewater will have about 1ppm either of H2SO4, HF, or photoresist stripper (propylene glycol, NMP, TMAH).

Some of tom baker's postings seemed relevant.
mc
Michael Cohn
product designer - Richmond, California, USA
---
October 14, 2008
Hi, Michael. Deionization is not an equilibrium process. Whatever ions you remove from the process water accumulate on the ion exchange resin and before long the resin must be regenerated or it is useless -- and this leaves you with water that has all those ions in it and more. However, you can avoid on-site treatment by utilizing a service which swaps out the exhausted deionizer column for a fresh one and takes the exhausted one off site for regeneration.

Regards,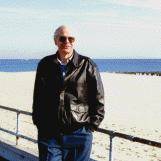 Ted Mooney
, P.E.
Striving to live Aloha
finishing.com - Pine Beach, New Jersey
---
October 19, 2008
Ion exchange would remove the traces of acid, and the TMAH. It would not remove the propylene glycol or the NMP because neither ionize to any great extent in water.

I would look into 1) reverse osmosis. Check with a seller of such equipment to verify that they can supply a membrane with an acceptable capability to exclude the uncharged contaminants. 2) apply an oxidative process, like peroxidation or ozonation, then use ion exchange to remove the ionic products of the oxidation. or 3) just evaporate the water and use fresh tap water make up. Fifty gallons a day is not much.

Dave Wichern
Consultant - The Bronx, New York
---
November 3, 2008
Since the volumes and concentrations are low. A disposable cartridge or small tank of Mixed bed IX resin preceded by activated carbon is probably your best bet. You will also need a resistivity meter to monitor when to replace the resin, and of course a feed tank and pump.
Lyle Kirman
consultant - Cleveland Heights, Ohio