topic 50258
Powder coating without baking
A discussion started in 2008 but continuing through 2017
October 12, 2008
Q. I want to coat a bike frame, and I can't fit it into an oven, If I clear coat it, can I get away without baking it?
Wes Holland
hobbyist - Winchester, Massachusetts
---
October 14, 2008

A. Powder coat requires a bake, regardless of the color or material.
A clear coat can be a spray coat and SOME do not require a bake.

James Watts




- Navarre, Florida





---

October 14, 2008

A. Hi,
The simple answer is no - powder curing depends upon heat (150-220 °C) to cross link its chemical constituents. If you had loads of cash you could install an Ultra Violet set up (no heat) --powder mfgr R&D now working on this and there is a working plant in the USA coating MDF.

Terry Hickling




Birmingham, United Kingdom




---
October 16, 2008
A. There's a flame sprayed powdercoating system available. It requires no oven.
Powder requires heat to "cross link" (cure), and this system provides the heat in a hand held flame gun a bit like metal spraying. The powder is heated while being propelled to the job from the gun.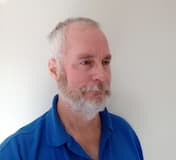 Geoff Crowley
galvanizing & powder coating shop
Glasgow, Scotland
---
October 24, 2008
A. Wes, there isn't anybody in the industry that would have tried this, so go for it and let us know. Sealing uncured powder under a catalyzed clear coat won't give you the cosmetic finish your looking for on a bike frame. The flame applicator won't either, correct me if I'm wrong Geoff, but I think it is only used for industrial type finishes and field application/repair type work, not highly cosmetic.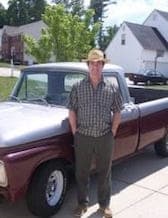 Sheldon Taylor
supply chain electronics
Wake Forest, North Carolina
---
---
December 24, 2008
Q. Dear Geoff,
If flame heated and propelled powder coating is possible and available, why it is not popular and not widely used?
Kumara subramaniam
- Chennai, INDIA
---
September 18, 2010
Q. Hi I would like to know the answer to this Q also.
Regards, Ron
Ron Anderson
- Langley BC Canada
---
September 20, 2010

Hi, Kumera, hi Ron.

I think the answer is to just look at it from exactly the opposite direction, i.e., if I say: "I am finishing my parts by spraying them with this viscous glop that requires that my parts be at the perfect temperature, and my gun must heat the glop to exactly the right temperature, and I never know whether it will flow correctly or go on too thin or too thick & lumpy; it sometimes burns and discolors; and the overspray lands and hardens on everything, and is hard to remove and an expensive non-recyclable mess! ... Why can't someone invent a system where I just put a static charge on my parts, spray a fine powder on them, collecting any overspray for recycling, and then put the parts in an oven where I can easily control curing temperature and time and get a perfect finish?"
Conventional powder coating is simply a versatile, proven, highly reliable application method with far more general utility and higher success rate than the alternative that you are enquiring about :-)

Regards,
Ted Mooney, P.E.
finishing.com
Pine Beach, New Jersey
---
February 22, 2017
A. Since the powder just needs heat of around 350-400 for the allotted time, why not make an outdoor oven with coal/wood/whatever and stone/brick? Maybe slap it on a rack over fire or fire embers, might even give it a cool finish. Just a thought.
Dru Beaver
- Buffalo, New York USA
---
---
Baking powder coating in my kitchen oven
July 21, 2017
Q. Could I use just my gas oven in the kitchen for the coated items
Colette Brooks
Wrought iron manufacturing - Vanderbijlpark Gauteng South Africa
---
July 2017
A. Hi cousin Colette. Don't even think about putting industrial parts into an oven that you cook food in. It's not that the oven won't work for that purpose, it's that you may poison your family.
Regards,
Ted Mooney, P.E. RET
finishing.com
Pine Beach, New Jersey
Striving to live "Aloha"


This public forum has 60,000 threads. If you have a question in mind which seems off topic to this thread, you might prefer to Search the Site